I am so far behind on my magazines, I literally have a stack sitting on the floor looking at me. So, it's no wonder I missed my favorite fashion icon, Victoria (Posh) Beckham on the cover of November's Marie Claire. "Someone said to me once that fame is not like a jacket. You can't put it on and then take it off. Sometimes it's frustrating if I'm out with the kids and have to deal with the paparazzi. That comes with it though. But it was fun becoming famous. I mean, I even wanted to be one of the kids in FAME when I was growing up. To sing and dance on the top of a taxi cab in NY—I was so there. Though the posters on my wall were of Mikhail Baryshnikov because my truest dream was to be a classical dancer. I've been in the public eye now for about 15 or 16 years and I'm very aware that fame is not a given. I have to maintain it. It's not just something that will always be there. But I've always been a worker. I've never expected be given anything."
Here are some photos from the shoot. Enjoy!
Oh, by the way-I am completely shocked that I have 499 followers! I am so thankful to all of you who actually care about my blog and what I write about! Let's see if I can get to 500 soon? Don't forget to enter my Christmas giveaway before Thursday!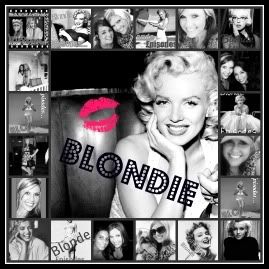 *All images courtesy of Marie Claire Magazine