One of my favorite colors to wear for Spring/Summer is coral.  Any shade will do.  Look at these gorgeous photos, and thanks to Daphne for creating Wordless (Semi) Wednesday!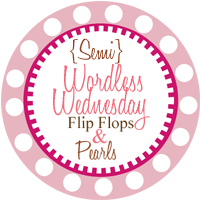 I'm
guest posting
at my friend Jess's
blog
today.  Her blog is the adorable
Pigtails and Bowties
.  She's in California for vacation, so she asked me to fill in.  Make sure you tell her I sent you if you stop by!  She's a true sweetheart!