It's Wednesday already?  Today I'm linking up with one of my favorite people, the radiant Daphne of Flip Flops and Pearls for Wordless (semi) Wednesday.  Go join her!  Today, I wanted to share some stunning photos I found of some truly beautiful women.  The photography and the subjects are simply breathtaking. What do you think?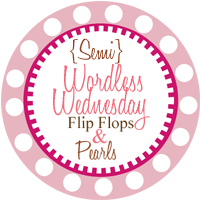 Tomorrow I'm launching a new linkup called "Flirting With Temptation Thursday."  You can blog about  anything you've been tempted by or are tempted by for the week!  It can be clothing, shoes, desserts, men, artwork, books, home decor, pretty much anything you desire~so much fun!  I can't wait to show you all the new button and start the linkup tomorrow.  If you have any questions please feel free to let me know.  I can't wait to see what you all come up with!
Don't forget to enter my $50 gift card to Victoria's Secret giveaway!