What a week.  I have to admit I've been a little bored this vacation (who am I?) and am kind of ready to go back to work.  I go back Tuesday, and then the countdown to summer begins.  With New Year's Eve coming up Saturday, I thought for Fashion Friday, I'd feature some of my favorite celebration looks.  New Year's is one of those holidays where a cocktail dress can work, or a pants suit, or even a fabulous pair of jeans and heels.  I personally have never liked New Year's.  It makes me a little sad for some reason.  What about you?  What are your New Year's plans?  What will you be wearing?
I'd love for you to link up with me!  Just follow the directions below and make some new friends!  Happy Fashion Friday! 
All images courtesy of Pinterest
Want to link up with me?  Just follow the directions and be a part of the blog hop!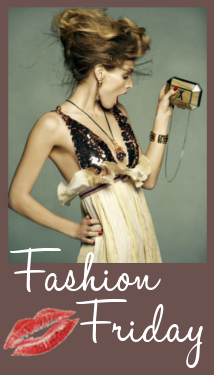 1.  Blog about anything fashion related
2.  Grab my button above and link back to Blonde Episodes
3.  Add your link to the link
4.  Leave a comment letting me know you were here
5.  Visit other blogs on the hop and make new friends!
(Please don't forget to link back to Blonde Episodes or I will have to be mean and delete your link, I hate doing that!  Thanks!)