It's finally that time again, Fashion Friday!  This week I got the chance to visit the Warner Bros. lot and the set of
Pretty Little Liars
!  It was absolutely amazing.  We got to spend time with the costume designer, Mandi Line, and learn all about what's in store for the girls in January.  The clothing is gorgeous, the set is fabulous, and the entire night was wonderful.  The season resumes January 2, so to get you all set, I'm giving away a copy of the entire 1st season!  Make sure you go
enter
so you're all ready January 2!
Many more pictures and information to come on my visit to the set, but for now, enjoy the photos here and get over and enter the giveaway!  I'd love to have you link up with me for Fashion Friday, so follow the directions below and you can be a part of it!
All photos by Kori Donahue by Blonde Episodes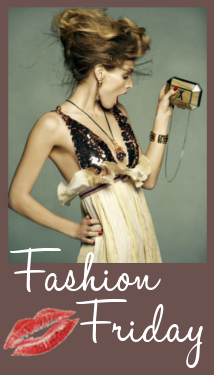 Want to link up with me?  Here goes:
1.  Post on anything fashion related
2.  Grab my button and link back to Blonde Episodes
3.  Add your link to the link
4.  Leave a comment letting me know you were here
5.  Visit other blogs on the hop and make new friends!