Yay!  It's Fashion Friday again!  I have to admit I am so looking forward to this weekend.  I have been working my butt off at the gym, dieting like crazy, and have had some work stress this week.  I can't wait to hang out with my girls and relax.  I might even have a potential date, but more on that later.  
So on to today's post…what's my favorite color for Spring? FUSCHIA!  I absolutely love bright colors as you've seen in some of this weeks posts.  Nothing is better in life, ok maybe a few things are better, but not much is better than wearing bright pink with a tan.  I love it with some white jeans and adorable sandals.  I hope you can link up with me!  If you want to be a part of the fun, just follow the directions below!  Have a great Friday!
I'm dying for this Mini Cooper!
All images courtesy of Pinterest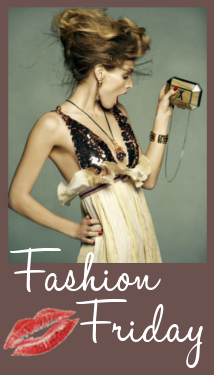 So, how do you link up?
1.  Blog about anything fashion related
2.  Grab the button above and link back to Blonde Episodes
3.  Add your link to the linkup 
4.  Leave me a comment letting me know you were here
5.  Visit other blogs on the link up and make new friends!