Hey friends!  It's almost Friday–yippee!!!  I'm so exhausted, I'm glad the weekend is finally almost here.  I hope you can link up with me for Fashion Friday…get those posts ready!  
This week what I'm loving are wedges.  The reason I love wedges is they are perfect for summer with a great pair of shorts or capris, and some tan legs!  They also look sexy and are comfy at the same time…take a look at some of my favorite wedge looks.
All images courtesy of Pinterest
So, want to link up with me?  Just follow the directions below and be a part of the fun!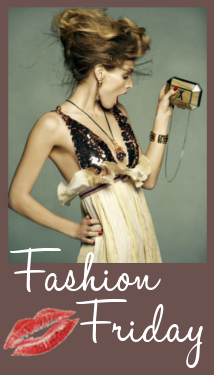 1.  Blog about anything fashion related!  (please make sure it's a current post from today through the end of the linkup)
2.  Grab my button above and link back to Blonde Episodes
3.  Add your link to the link up
4.  Leave me a comment letting me know you were here!
5.  Vist other blogs on the link up and make new friends!
(PLEASE FOLLOW ALL INSTRUCTIONS SO I DON'T HAVE TO BE A MEANIE AND DELETE YOUR LINK!!!!  THANKS SO MUCH!!! XOXO )