It's Fashion Friday!  I hope you can link up with me.  This week I'm obsessing over white skinny jeans.  They are IMPOSSIBLE to find this year for some reason.  Every store is sold out.  I guess in the past I've purchased them a lot earlier?  I don't know what the deal is, but if you find a pair, grab them quickly!  
I love white pants for summer.  They can be crops or full length pants, slouchy, or skinny.  They go with everything, look fabulous with a tan, and are perfect for a summer date.  Here are some of my favorite looks:
And of course Jackie O.
All images courtesy of Pinterest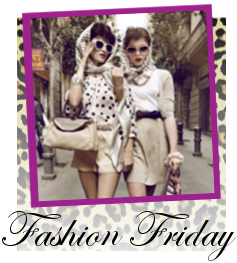 Come link up with me!  How do you do that?  Just follow the directions below and be a part of the fun!  Please follow all instructions or I have to be a meanie and delete your link.  
1.  Blog about anything fashion related (please make sure it's a current post from today on)
2.  Grab my button above and link back to Blonde Episodes
3.  Leave me a comment letting me know you were here
4.  Add your link to the link up
5.  Visit other blogs on the link up to make new friends!