(Natalie–Pants: Citizens of Humanity, Shirt: Charley, Bag: Lanvin)
Good morning all!  I'm sorry I couldn't get the Fashion Friday post up last night.  I've been a bit behind with a 2-day migraine and had to get caught up.  I'd love for you to link up with me below, just follow the instructions and be a part of the fun! Street style is one of my favorite things.  I love when magazines or bloggers catch amazing fashion on the street and stop to take a photo.  Elle Magazine did just that, but this time they focused on the amazing accessories these hipsters were wearing in NYC.  Check out some of the fun looks:
(Lauren–Bracelets: David Yurman, Cartier, Ring: Vintage, her grandmother's, Prada, Belt: Vintage Paul Stuart, Jeans: Haute Hippie, Jacket: Rag and Bone)
(Blake–I'm dying over that western ring! T-Shirt: Her husbands, Bag: Calvin Klein)
(Ilse–Bag: Balenciaga, Watch: Rolex, Shorts: Hudson, Jacket: Rebecca Minkoff)
(Ashley–Bag: Vlieger and Vandam, Rings: House of Harlow, Elizabeth and James, Cuff: Yosef,  Dress: Urban Outfitters)
(Rhia–Bag: Etsy, Dress: Vintage, Necklace: From India)
(Peri–Rings: From an Israel Flea Market, Bag: Proenza Schouler.  I love those rings!)
(Ashley–Bag: Sports Girl, Dress: Vintage.  This is one of my favorite looks!)
(Cookie–Sunglasses: 3.1 Phillip Lim, Shorts: Mink Pink, Top: Isabel Marant.  How amazing is that bag?)
So, want to link up with me?  Just follow the directions below and please don't make me be a meanie and delete your link because you didn't read the rules…have fun!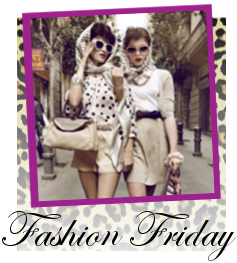 1.  Blog about anything fashion related (please make sure it's a current post from today on, and only link back to one of your posts)
2.  Grab my button above and link back to Blonde Episodes
3.  Add your link to the link below
4.  Leave me a comment letting me know you were here!
5.  Visit other blogs on the link up and make new friends!
All photos courtesy of Elle Magazine