Leo DiCaprio 
It's that time again–Fashion Friday!  I hope you can link up with me.  I wanted to get the link up earlier this week, since I've been so far behind, with apartment hunting and such.  I think I found a place today, but we'll see if everything goes through…prayers please!
So much of what we see in fashion comes directly from the style icons of Hollywood.  It's always been that way.  Women and men wanted to emulate and look like the stars they watched on film.  Vanity Fair Magazine featured some of these style icons and their fabulous fashion.  Here are some of my favorites.
Fred Astaire
Grace Kelly
Marlene Dietrich
Bette Davis
George Clooney
Joan Crawford
Penelope Cruz
Nicole Kidman
Johnny Depp (of course my favorite!
All photos courtesy of Vanity Fair Magazine
So, if you want to link up with me, please follow the directions so I don't have to delete your link!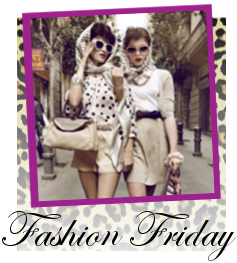 1.  Blog about anything fashion related (please make sure its a current post from today forward, and only link back to one of your posts)
2.  Grab my button above and link back to Blonde Episodes in your post
3.  Leave me a comment letting me know you were here!
4.  Add your link to the link up list
5.  Visit other blogs on the link and make new friends!