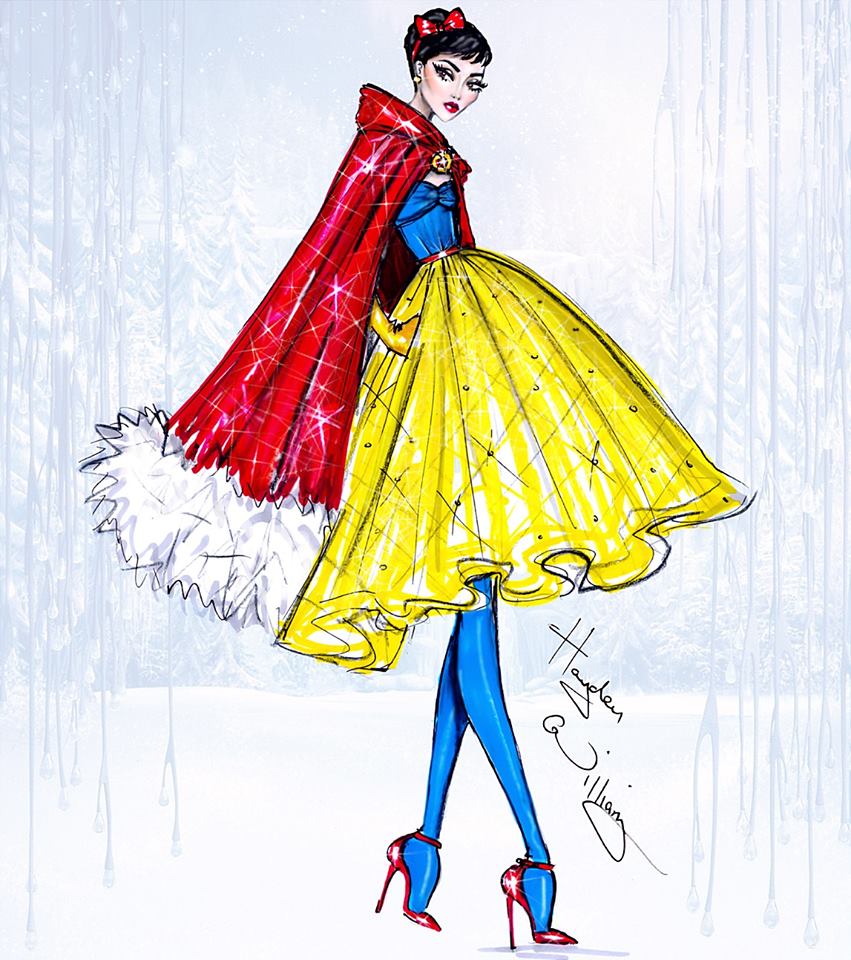 Hello All!  I hope you're having a great weekend!  Christmas is over and we're on our way to 2015!  Any fun plans for New Year's?  I plan to be casually comfy playing games and watching movies.  I have a great feeling about 2015, how about you?
One of my favorite illustrators, Hayden Williams has done it again.  He has spruced up the Disney divas a bit, dressing them in some fabulous holiday garb.  There are so many that I'm going to share the others tomorrow in part II of this post.  Take a look, which one is your favorite?  Have a great day!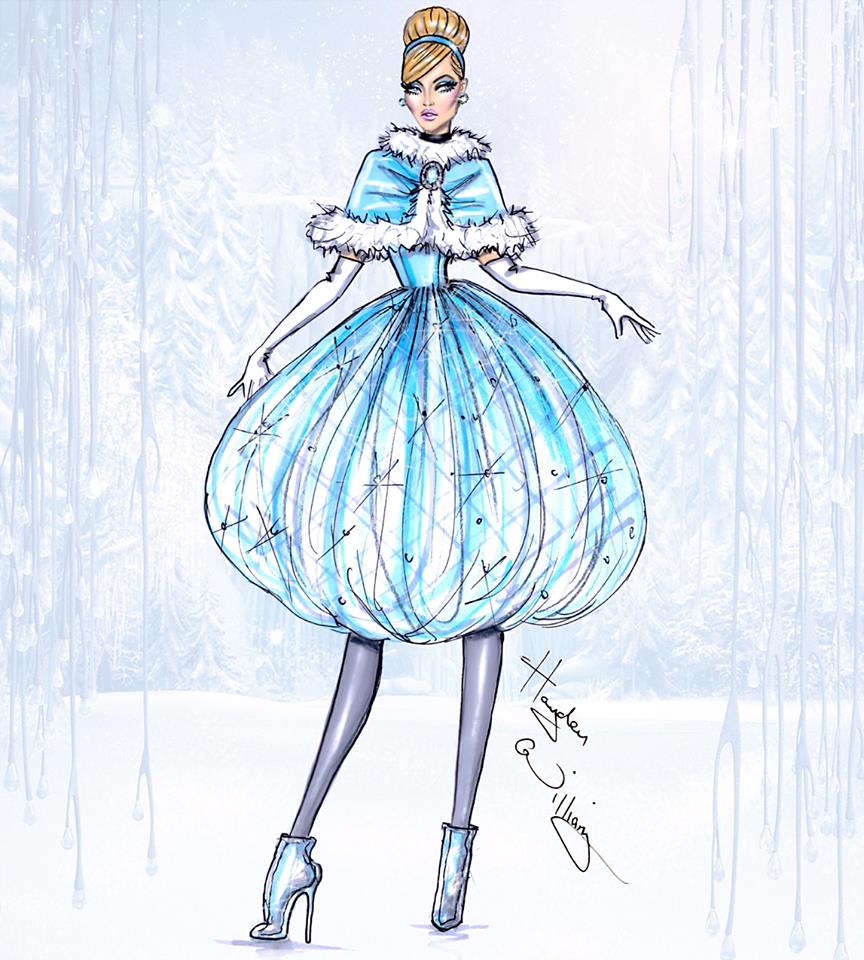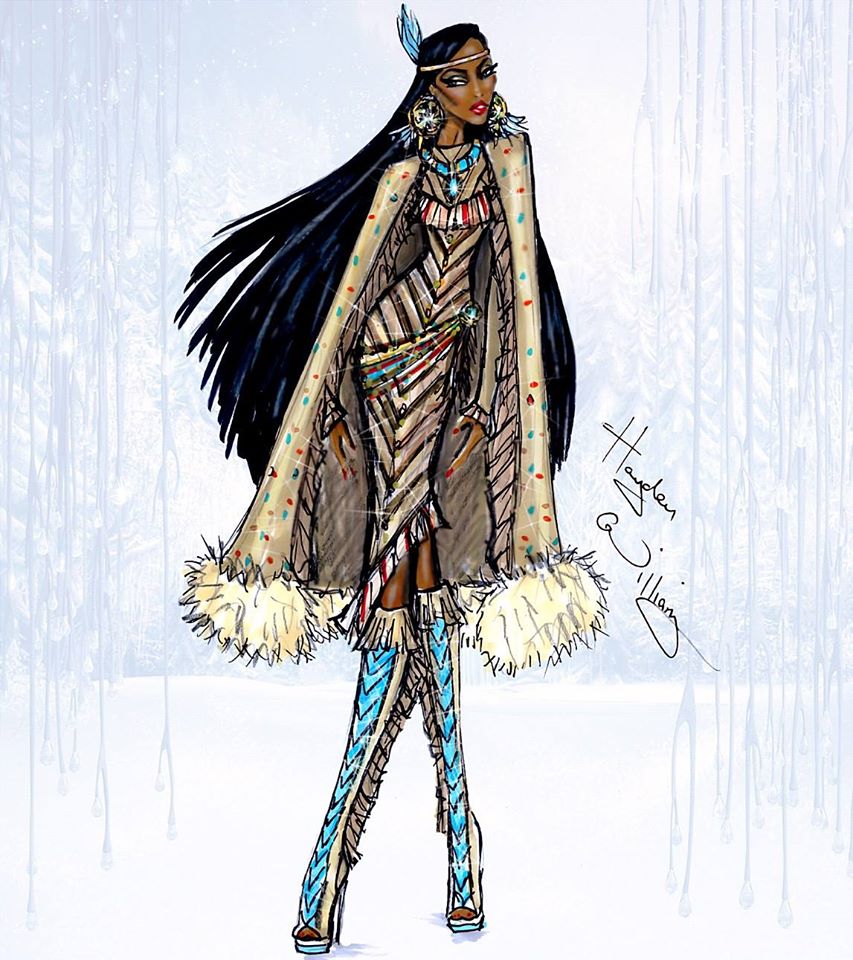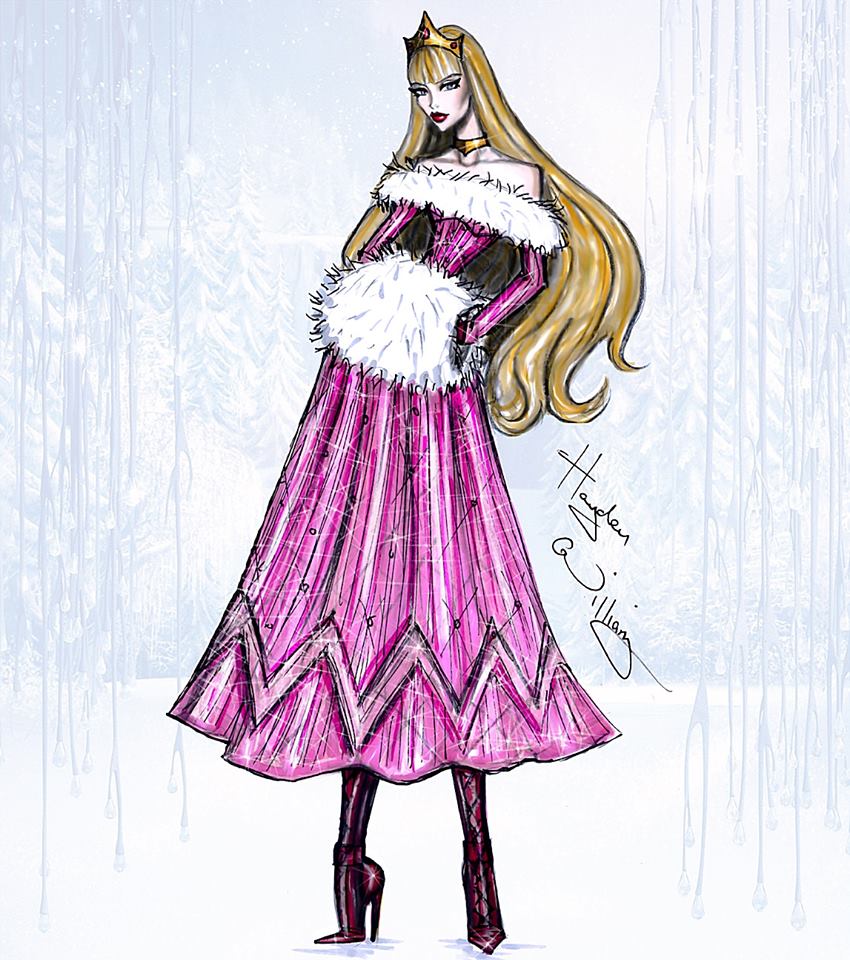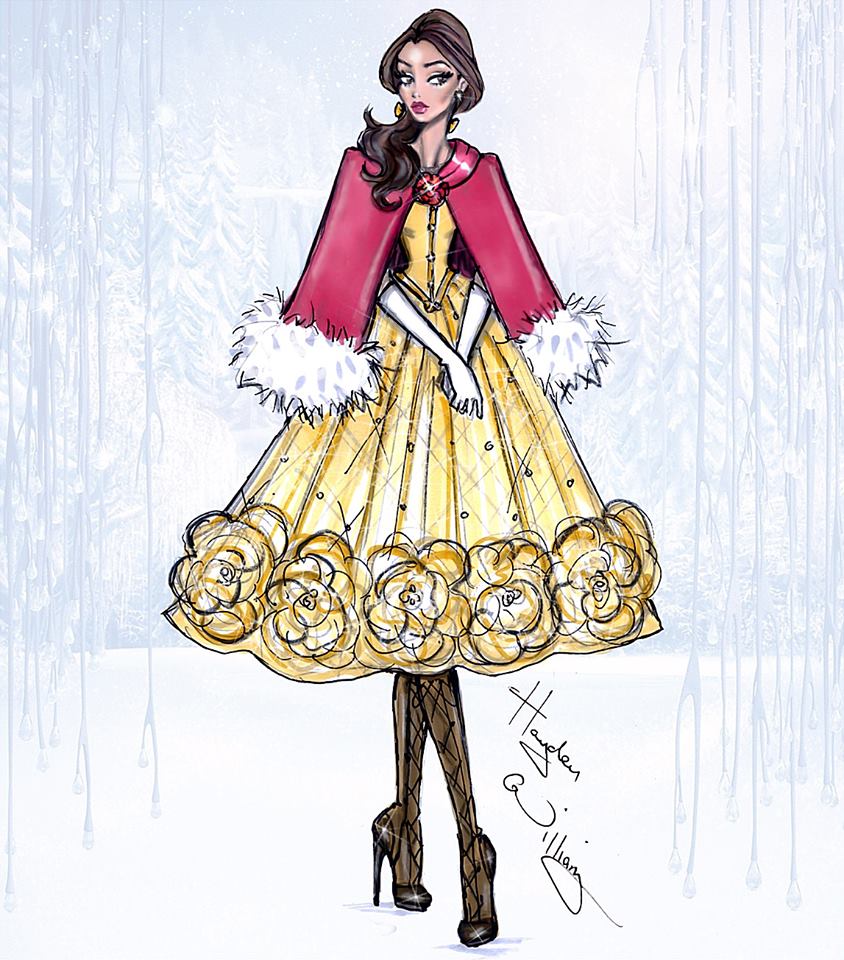 I'm thinking Pocahontas is looking A-M-A-Z-I-N-G!
All images courtesy of Hayden Williams