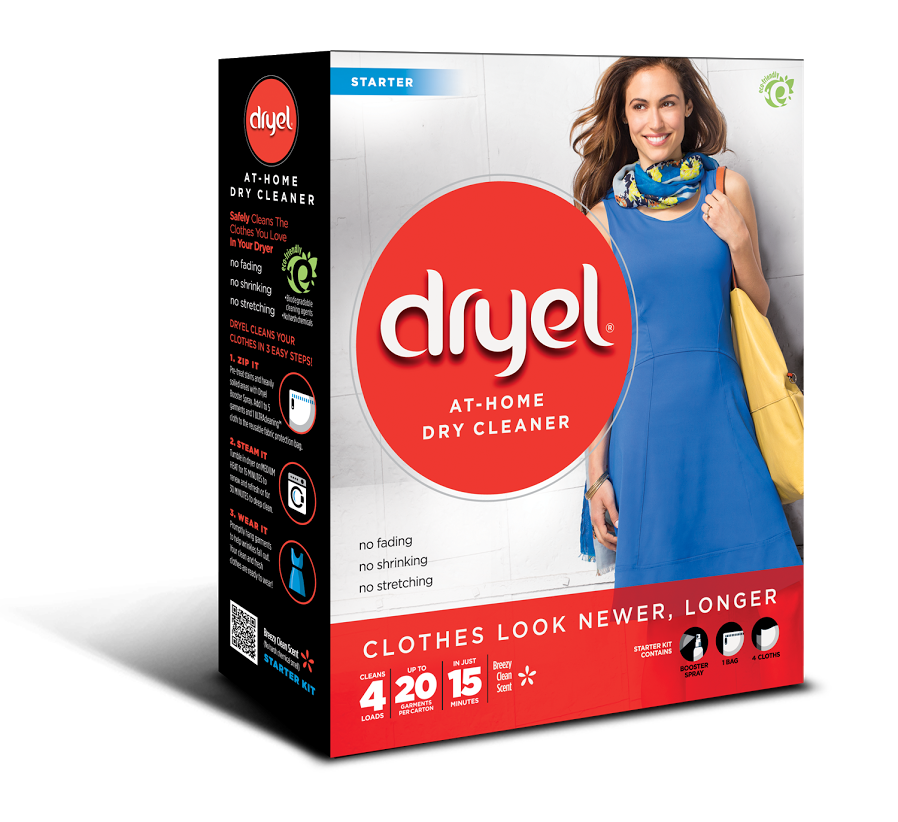 Being a fashion and lifestyle blogger, I'm super busy all the time trying to make sure I keep up on my laundry and clothing needs.  I hate to admit it, but I don't always get to the dry cleaner and some of my delicate items sit in my hamper for quite a while.  So, I was thrilled when I heard about Dryel, the at home dry cleaner.
So, is it really possible to dry clean from home?  Yes!!!  And the best part is you can do it in 3 easy steps. First, you simply just put up to 5 garments into the reusable fabric protection bag with 1 ULTRAcleaning cloth.
Then, you steam it!  Tumble in dryer on Medium heat for 15 minutes to renew and refresh or for 30 minutes to deep clean. The heat of your dryer activates the Dryel ULTRAcleaning cloth to release chemicals and steam that penetrate the clothing fibers. These vapors remove body soil and odors from your clothes that are then vented out of your dryer. Your clothes are left with a breezy clean scent.
Lastly, hang your garments to help wrinkles fall out and your clean fresh clothes are ready to wear. All this in the comfort of your home, no need to drag your clothes to and from the cleaners.
That's it!!!  So, not only does it save you money, but a ton of time and you can wear those delicate items more often!  I'm so excited about Dryel and have been using it for a few weeks now and have to say I'm in love.  Why don't you give it a try and let me know how you love it? There's even an online coupon you can access here.