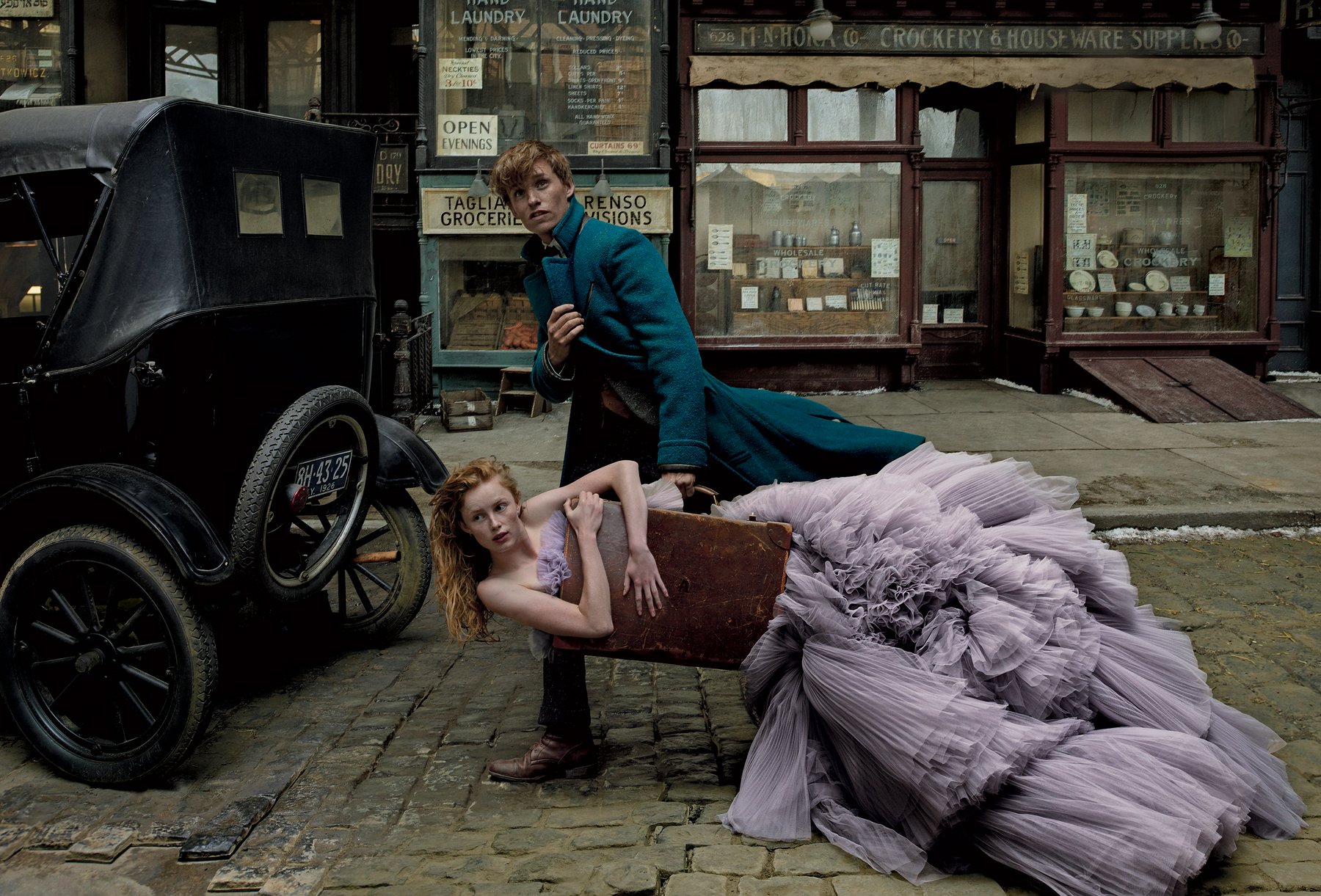 Good Morning!  Monday is here once again, but I don't mind because I'll be off all next week for Thanksgiving break.  The life of a teacher right?  I've shared quite a few times over the years about my love of all things Harry Potter (I even have an entire Pinterest board dedicated to it lol).  The movies are amazing and one of my favorite things to watch especially at the holidays.  If you've been living under a rock, maybe you haven't heard that J.K. Rowling wrote another screenplay that is a prequel to Harry Potter.
The story takes place in 1926 and tells the story of Newt Scamander (Eddie Redmayne).  Newt is a former Hogwart's student and now studies magical creatures.  He will be the eventual author of Fantastic Beasts, a text all future Hogwart's students will be required to read and study.  I won't give too much away, but Newt travels to New York to cover up some monster sitings and questions by No-Majs (American, for Muggles).
Vogue Magazine brought the four leads of the film back together in their original costumes to be shot by Annie Leibovitz at the Warner Bros. lot.  The fashion is unbelievable.  The film comes out this Thursday the 17th.  Will you go see it? Here's some fun trivia before you go!  Have a great Monday!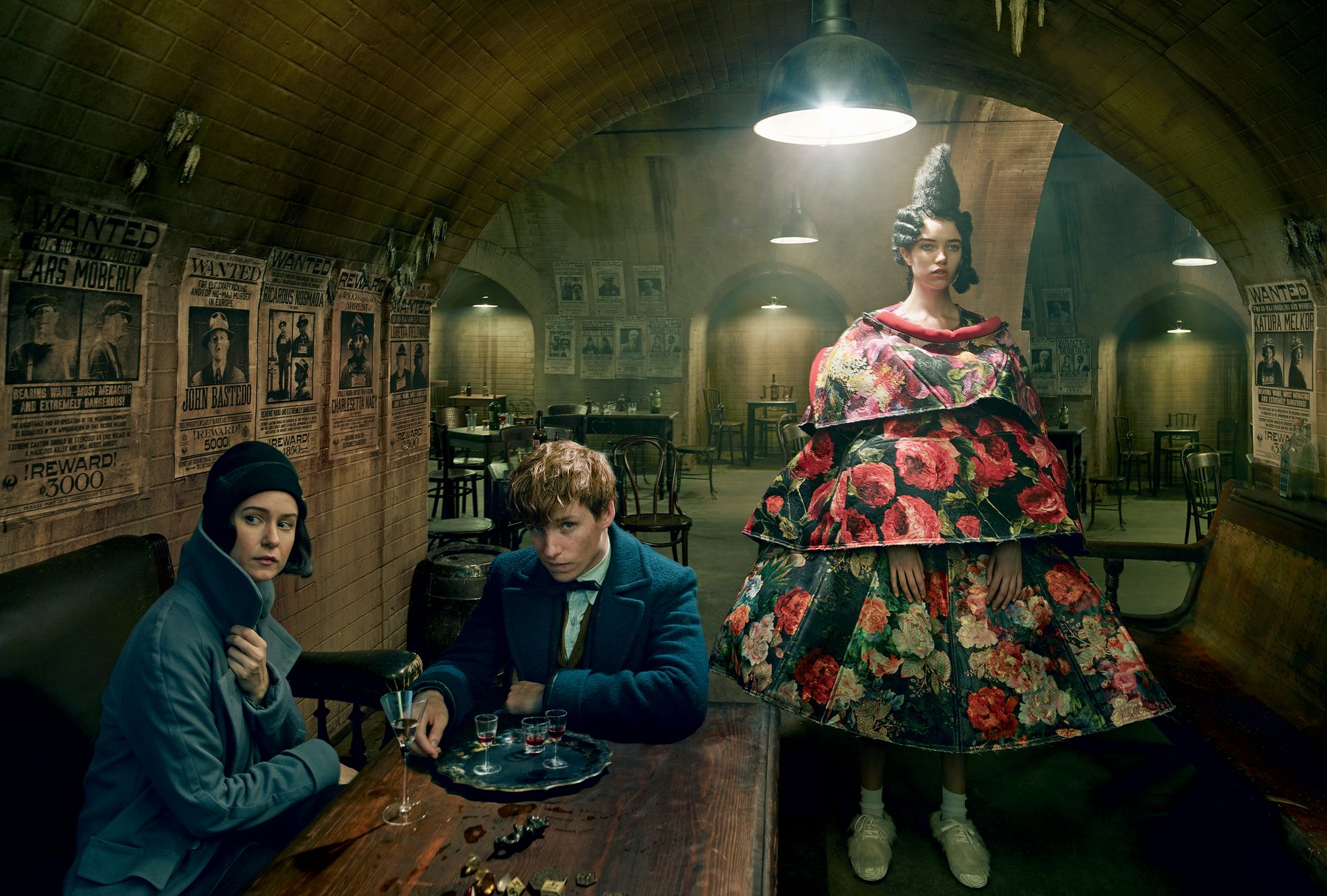 The name Newt Scamander appears on the Marauder's Map in the movie Harry Potter and the Prisoner of Azkaban (2004).
It was revealed in November 2015 that the American wizarding community in the movie does not use the word "Muggles" to refer to non-magic people but instead use their own word "No-maj", short for "no magic".
Within the Harry Potter universe, Newt Scamander's "Fantastic Beasts and Where to Find Them" was first published in 1927 and became a massive bestseller, as well as an approved textbook at Hogwarts. By the mid-1990s, when the Harry Potter series is set, it was in its 52nd edition. Scamander also has the distinct honor to have his own Chocolate Frog Card.
It has been revealed that "Ilvermorny" will be the name of the American School of Witchcraft and Wizardry (referenced, but supposedly not featured in this movie), much like Hogwarts is for the UK.
Was originally intended to be a trilogy, but as of October 2016 it has been confirmed as a 5 part movie series.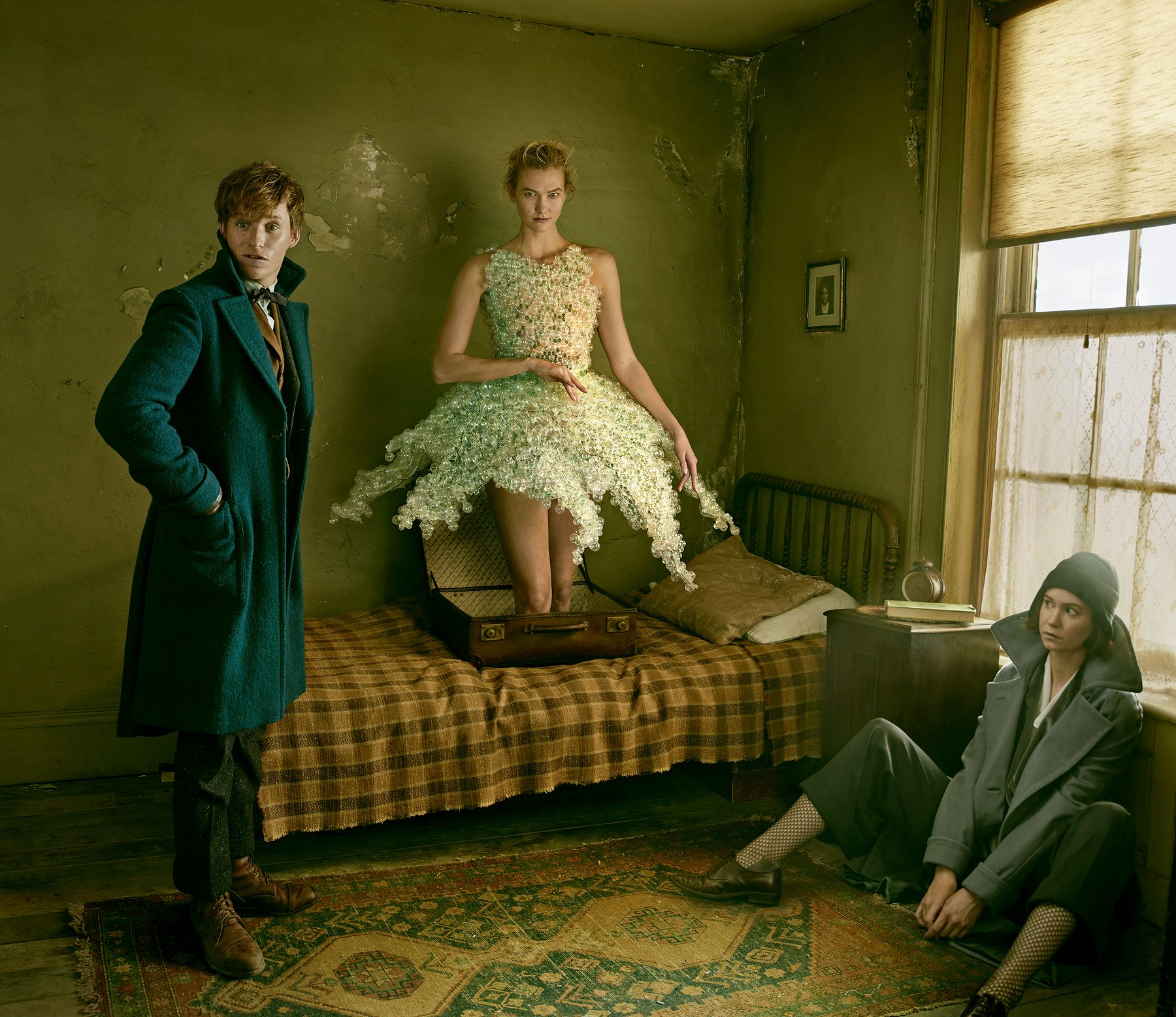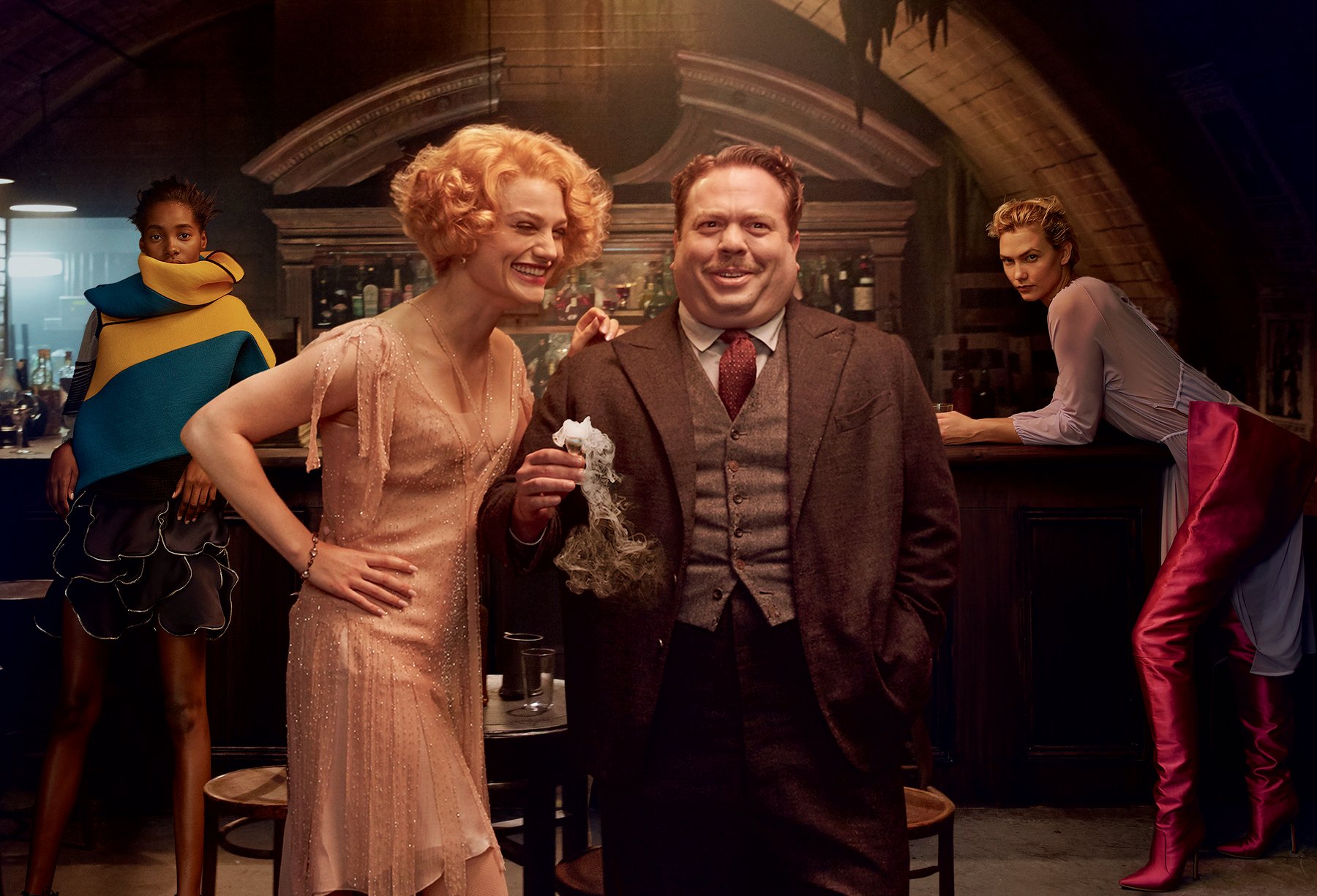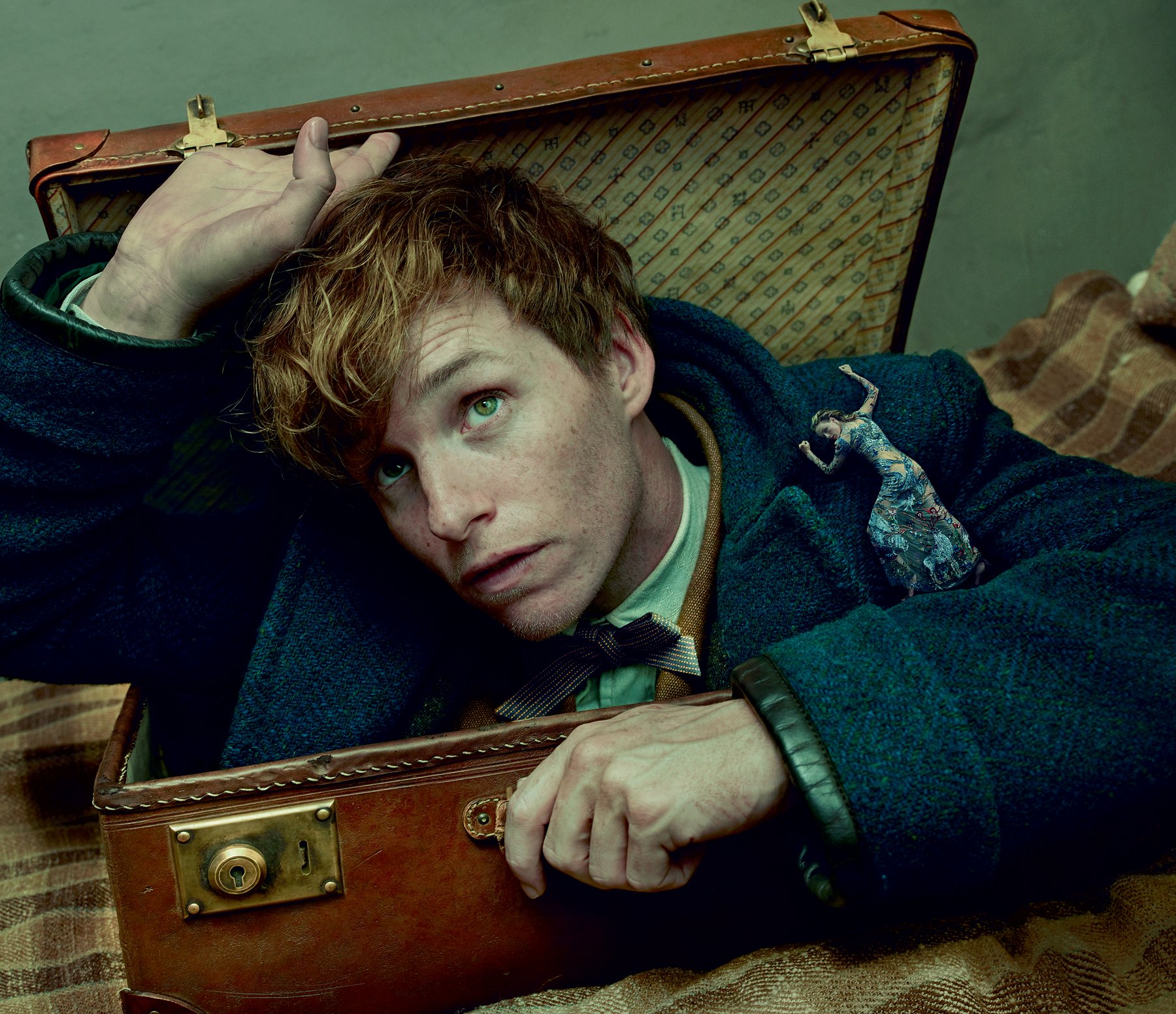 All photos courtesy of Vogue Magazine