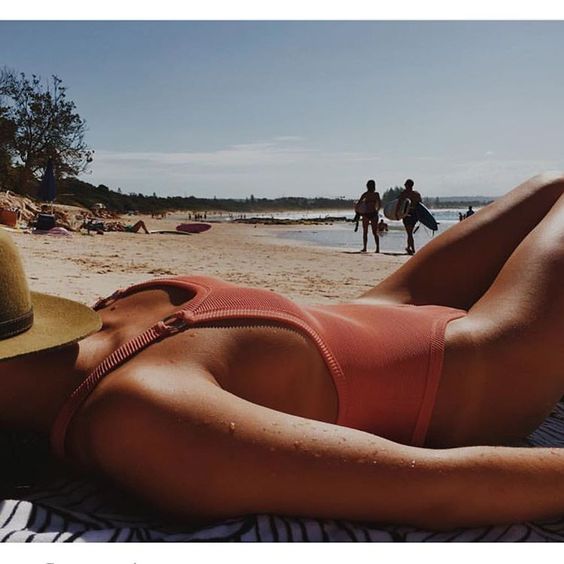 Swimsuit Myths and How to Shop for the Best Luxury Pieces
I know the year has just begun and there are still a few months before we hit summer, but it is never too early to start preparing for the thrilling summer days and all of the activities we'll get to enjoy during our summer break. In fact, the best fashion experts will tell you that shopping for summer fashion today is a good idea, since you'll get the best and latest items, as well as off-season discounts, all at once.
Before you start browsing through online stores and looking for the right swimwear to use, however, there are a few swimsuit myths we need to debunk first. Here are the tips to keep in mind the next time you are shopping for luxury bikinis and swimsuits.
The Shape of Your Body Matters
There are still those who believe that any swimsuit will work as long as they reveal all the right parts. While this approach may seem like a good idea at first, it is not the best way to look gorgeous for the summer.
Here's a good example: the bottom piece of your bikini can actually change the way you look depending on the shape of your body. If you are someone with a pear-shaped body and have sexy hips, going for a bottom piece with a flat cut or heavy design – almost like a pair of cycling pants – is never a good idea. The cut will make you look even more bottom-heavy, which is certainly not a flattering look.
What you want is a lighter bottom. Yes, it takes a bit more confidence to pull it off, but give it a try and look at yourself in the mirror; you will absolutely adore what a lighter bottom can do to your summer look. Combined with a top that has interesting details, you can look sexy and beautiful for the summer.
The tip we just discussed applies to all types of swimwear. If you don't want to wear a bikini for the summer, you can also find one-piece swimwear with a lighter cut – a more triangular shape – on the bottom to achieve the same results.
Consider the Activities
Swimwear now comes in different shapes, designs and forms. There are different fabrics used by designers and swimwear brands, too. These elements will affect the way the swimwear feels when worn, especially when you're thinking about being more active during the summer.
Just because you are wearing a bikini that works well at the beach, doesn't mean the piece will be as comfortable when wet. Some fabrics can be quite heavy when wet, changing shape and ruining that flattering look you are after.
On the other hand, swimwear pieces that are designed for a swimming or other near-water activities aren't always good at absorbing sweat or keeping you cool under the sun. More importantly, not all pieces have the necessary design to support heavier activities. We all know how uncomfortable running is when wearing a laced top with no support, don't we?
Before you start shopping, consider the activities you'll do during the summer. For heavier activities, go with sportier active swimwear pieces that are designed for the job. For a relaxing day at the beach, on the other hand, choose pieces that will keep you comfortable and looking sexier than ever.
Just because you're wearing a bikini, doesn't mean you can't accessorize. In fact, there are simple tips you can follow to create certain looks. Let's say you want to make your breasts look bigger; you can go with pieces with ruffles or beading for extra accents. You can also pair these pieces with a simple necklace to complete the look.
Accessories work the same way cuts and designs do. They allow you to flatter the right parts of your body while redirecting attention and creating a more balanced, sexy look. As with choosing the swimwear in the first place, the only thing to keep in mind is to limit the number of accessories and accents you add for a simpler, classier look.
That's it! We've debunked some of the misconceptions surrounding bikinis and swimwear for the summer. We have also covered the best tips to get that perfect summer look by choosing the style of bikini and combining other accessories. With these tips in mind, you can now start browsing through catalogues from different brands, find the perfect fashion pieces for the season and enjoy the best discounts and special offers by shopping for bikinis today.