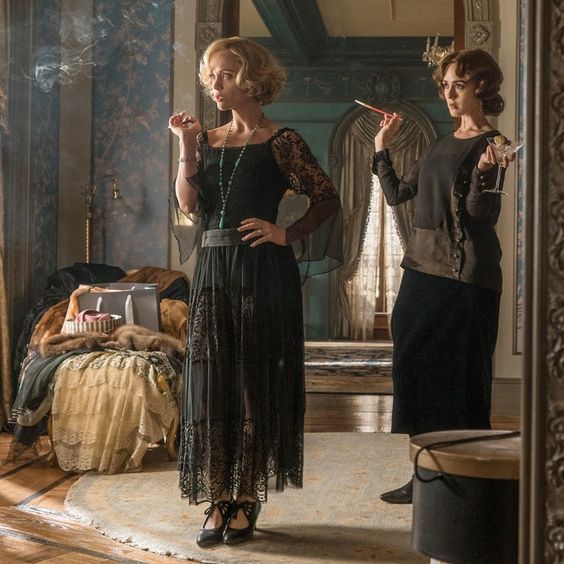 Happy Friday!  I hope you're ready for the weekend, I sure am! It's no secret that I'm obsessed with everything from The Jazz Age and the 1920's, especially my favorite novel of all time, The Great Gatsby.  If you've never read the novel by F. Scott Fitzgerald, please start there.  You'll love it I promise!
Being an English teacher for the past 16 years I've been fortunate enough to re-read my favorite book year after year.  Fitzgerald is so descriptive in his language that you truly feel you're a part of the time.  The Leonardo DiCaprio version of the film was AMAZING, and it's been just long enough that I'm starting to go through 1920's withdrawals.  That's why I'm so excited to watch the Amazon Prime original, Z: The Beginning of Everything.  The series stars Christina Ricci as Zelda Sayre Fitzgerald. Who is Zelda you ask?  Zelda was F. Scott Fitzgerald's wife who inspired his novel The Great Gatsby.  She was also known for being a real pistol who threw caution to the wind and lived it up in the 1920's as a flapper.  Later in life she finished out her days with schizophrenia, which some say caused her wild behavior in her younger years.
Her story is definitely an interesting one.  The Netflix series is based on the novel by Therese Anne Fowler, Z: A Novel of Zelda.  I haven't had a chance to binge watch the series yet, but it's currently available on Netflix.  I'd love to hear your feedback.  I think I'll be watching a few (or all) episodes this weekend.  Have a wonderful, long weekend!