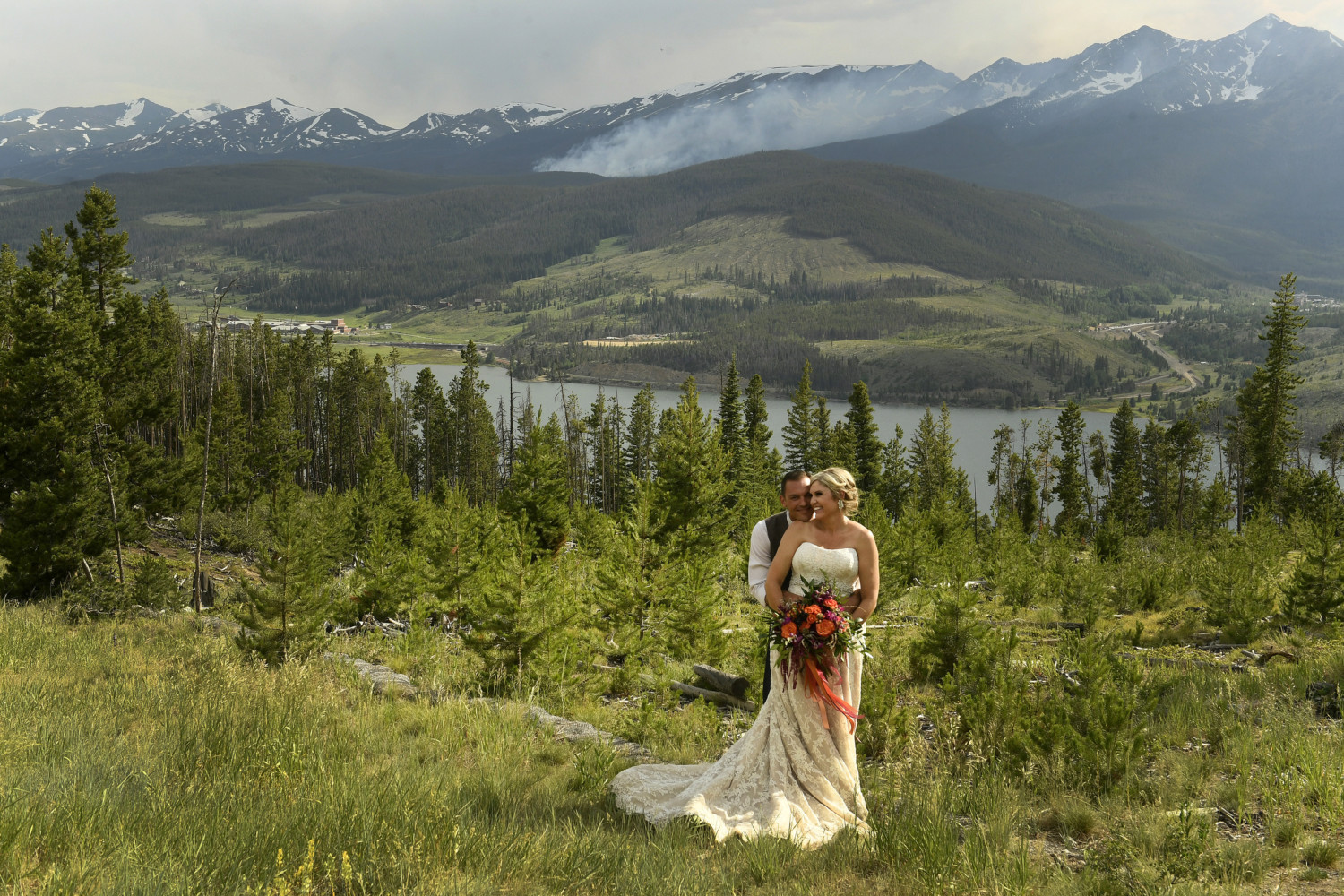 Yes, you read that right!  I went on vacation to Colorado and I got married to my best friend!  There was quite a bit of excitement on our wedding day, so we'll definitely have some memories that's for sure!  Breckenridge, Colorado was victim of a large fire that broke out literally about a couple of miles from the house we were staying at.  Just as we were leaving for the wedding, we were told we had to evacuate the house!  We went on to the wedding, and had some really memorable pictures with the fire in the background.
The Denver Post was there taking photos of the fire and asked if they could take some photos of us to feature in the newspaper.  What a great way to remember the day!  In the end, it all worked out and we ended up in an even better house than before, courtesy of our amazing rental company, Paragon Lodging.
I'm back home and I'm now Kori Teper!  Please look for more blog posts from me this summer and if you need to contact me, my email has changed as well, and is listed on the email me link.