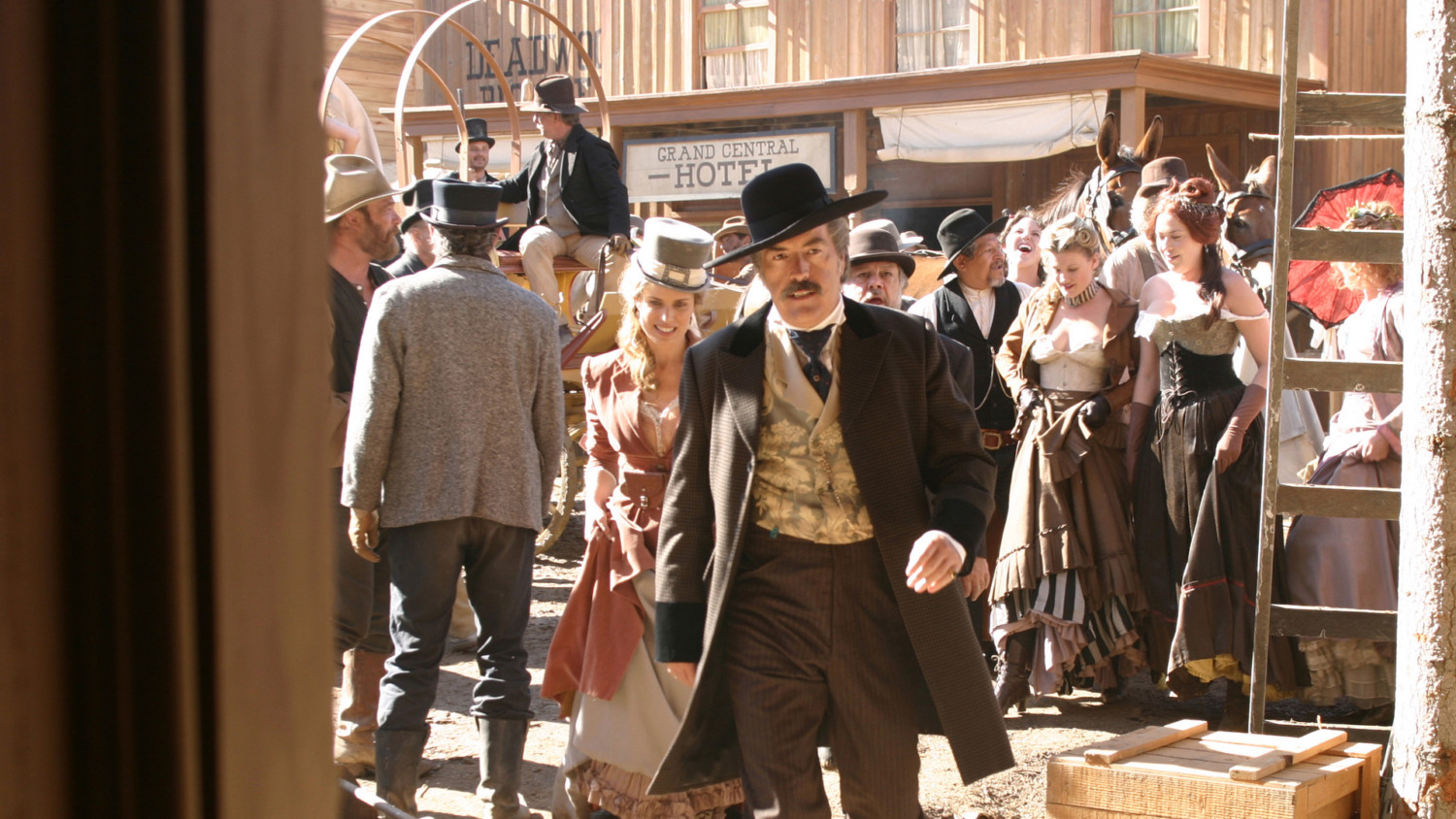 Hello!  I hope you all had a great weekend!  The kids go back to school Wednesday and I go back myself next Monday.  To say I'm wishing my vacation were a little longer is an understatement.  But, I'm sure all teachers feel that way after we get a summer to spend time with family and friends.  One of the things I'll miss about the summer is catching up on some great t.v. shows I don't normally get to watch.  The show I'm hooked on right now is Deadwood on HBO.  The show aired from 2004-2006, but I've been watching it on Amazon Prime.
For someone like me who is obsessed with the old west, it just doesn't get any better.  I used to think I was born in the wrong time and should've lived in the old west.  After watching the show, I'm not so sure.  It was a hard life!  The show is amazing, but be forewarned does have strong language and is for mature audiences.  It is definitely authentic and represents the lawless old west well.  Let me know if you've seen it and what you thought.  If you haven't, here's some trivia and a few photos to get your interest going.  Have a great night!
Most of the characters (Seth Bullock, Al Swearengen, Sol Star, Reverend Smith, the Metz family, et cetera, in addition to the more famous Wild Bill Hickock, Calamity Jane, and Jack McCall), have real-life counterparts.
A feature film based on the series has been rumored for many years, but the cast has cited the difficulties of coordinating the schedules of everybody involved as a main obstacle. In 2016, HBO head Mike Lombardo said David Milch had pitched a general script, and that the network is fully committed to the movie.
The series takes place from 1876 to 1877.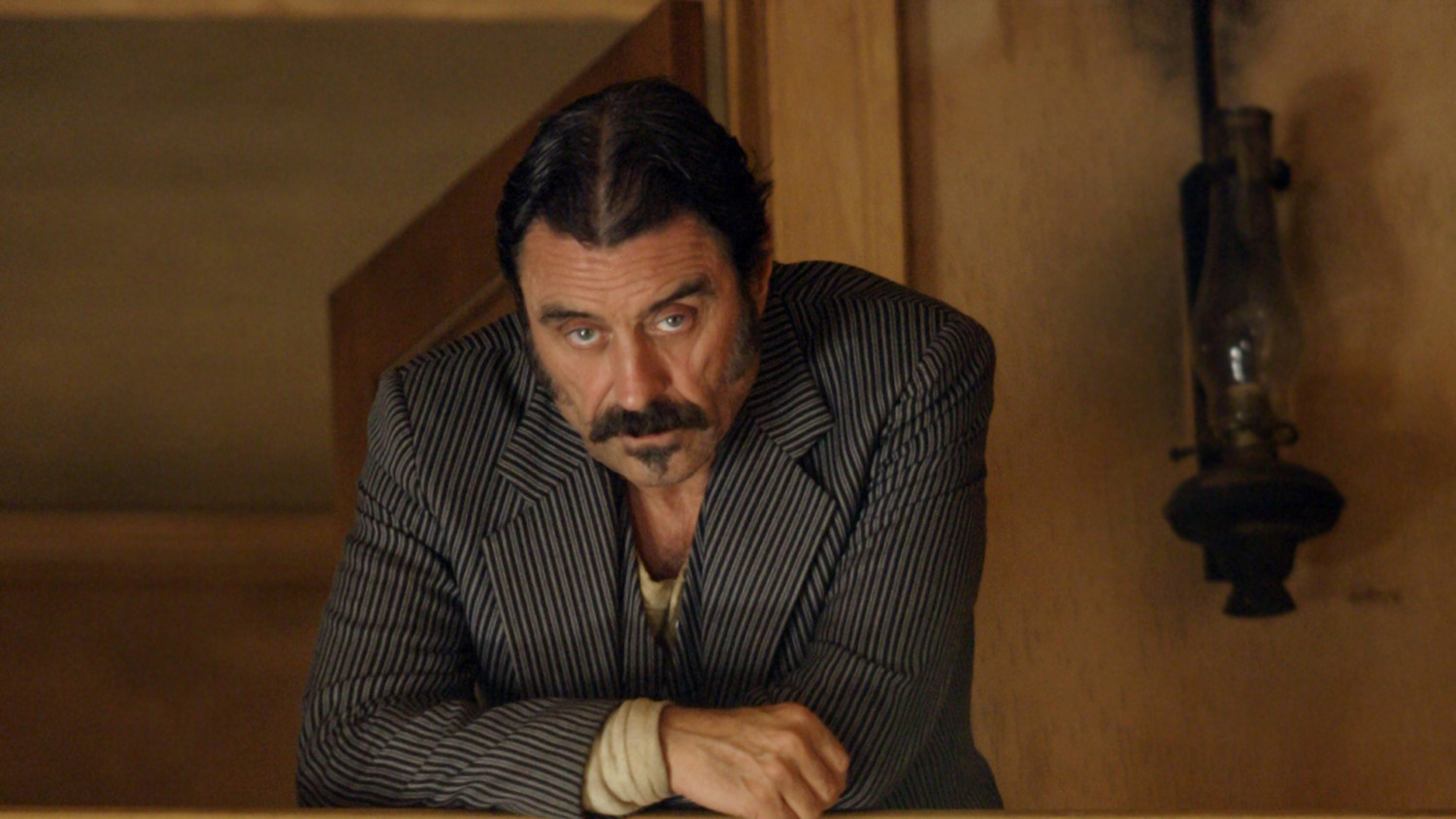 Garret Dillahunt pursued the role of Seth Bullock, but Timothy Olyphant was already cast. The only role that was available at the time, was of Doc Cochran, so Dillahunt auditioned for that. He played the recurring role of Jack McCall in season one. Dillahunt was then considered for the role of George Hearst in season two, but it was decided that Hearst would not appear on-screen until the season finale. Dillahunt played the recurring role of Hearst's employee, Francis Wolcott.
Powers Boothe was originally cast as Al Swearengen. But Boothe fell ill before the pilot was to start filming. Boothe was replaced by Ian McShane, and then was given the supporting role of Cy Tolliver.
George Hearst was the father of William Randolph Hearst, the famous newspaperman on whom Citizen Kane (Citizen Kane (1941)) was based, and the great-grandfather of Patricia Hearst. When Hearst tells Merrick that he will start his own newspaper in Deadwood to tell lies for his side, it is a reference to the fact that W. R. Hearst is largely credited with the creation of the concept of "yellow journalism", and the use of his own newspapers to shape, and even create political and social opinion and actual events. The most famous example of this was what many historians characterize as W. R. Hearst's whole cloth creation of the Spanish-American War through his newspapers' inflammatory and lucrative headlines.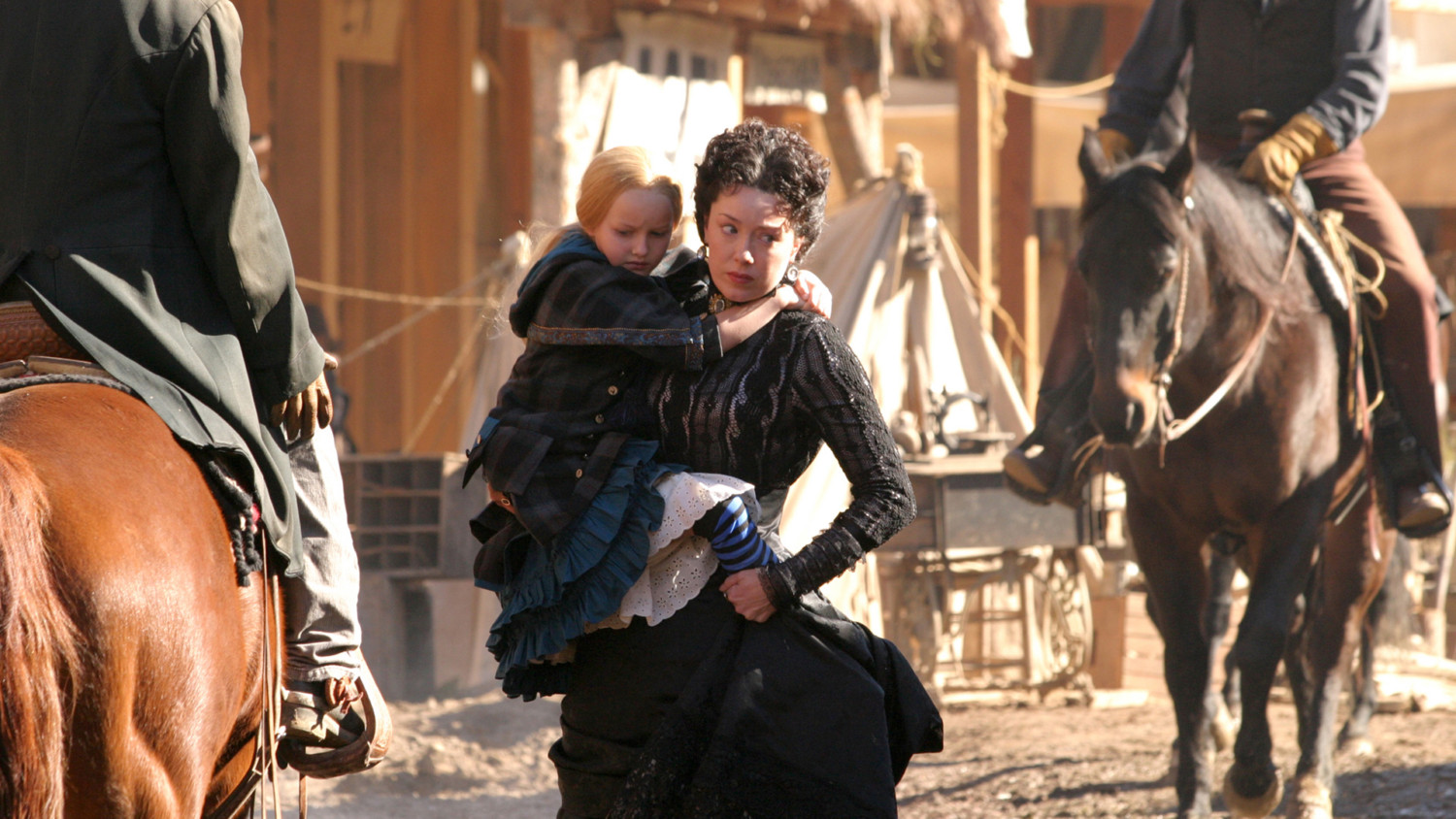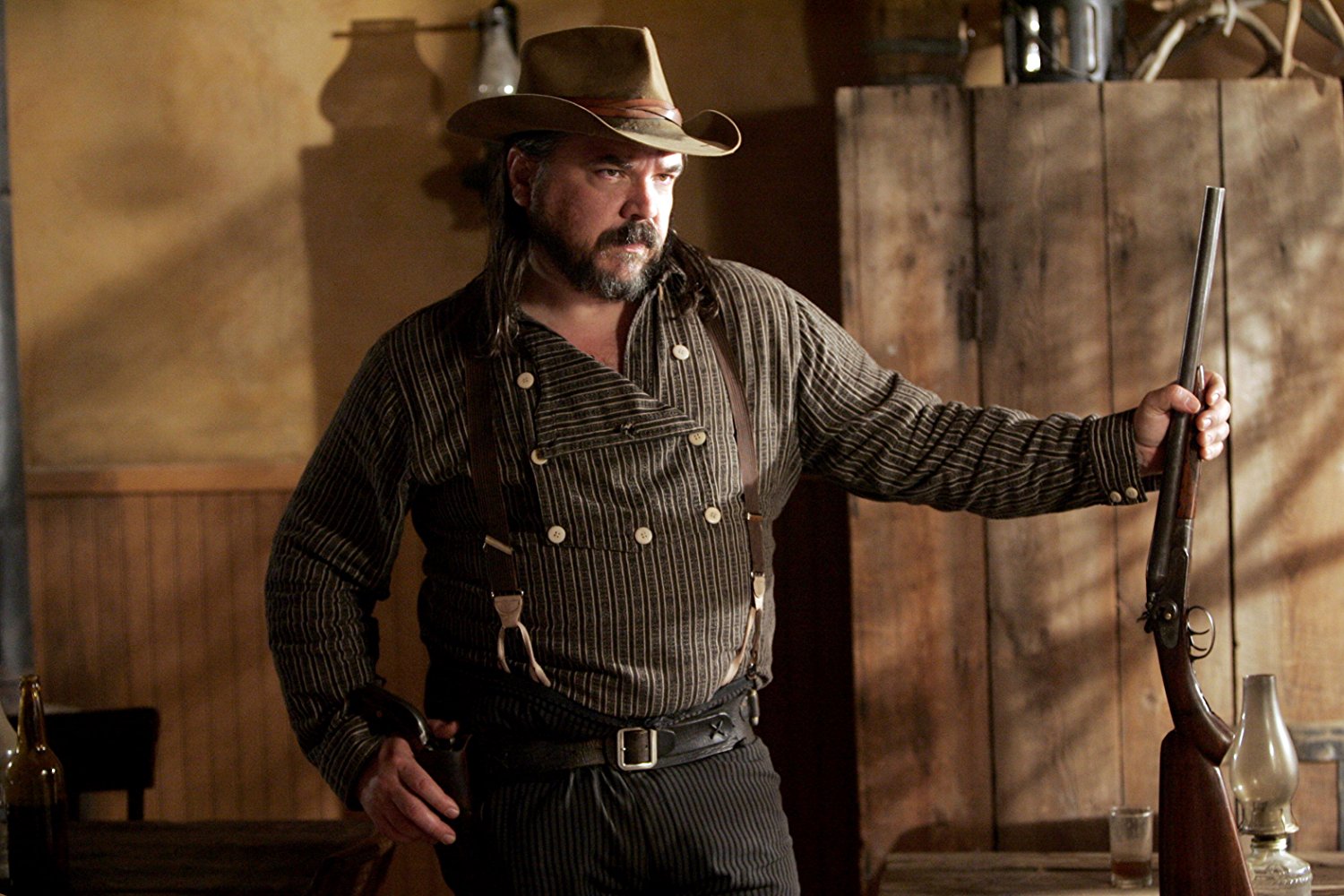 For a long time, there was a bar called "Bullock's Tavern" in Amherstburg, Ontario, which was originally owned by Seth Bullock's parents, and was also the place he was born.
Until the end of season two, the character of Ellsworth did not have a first name. When it was decided to give him a first name, the actor portraying the role, Jim Beaver, requested that he be given the first name Whitney, after Whitney Ellsworth, Producer of Adventures of Superman (1952), whom Beaver knew from his research for a book on the life of "Superman" star George Reeves.
HBO offered the chance to David Milch to wrap the series in a shorter fourth season, but he declined to do it on those conditions. However, when Chris Albrecht was asked about it, he said that they also told Milch that HBO would give him a full twelve-episode season, if it was what he needed to wrap the show. Milch told them he would think about it over a weekend, but the news about the show possibly being cancelled reached the press to such a speed, that that conversation never happened, and Milch just moved on to develop John from Cincinnati (2007).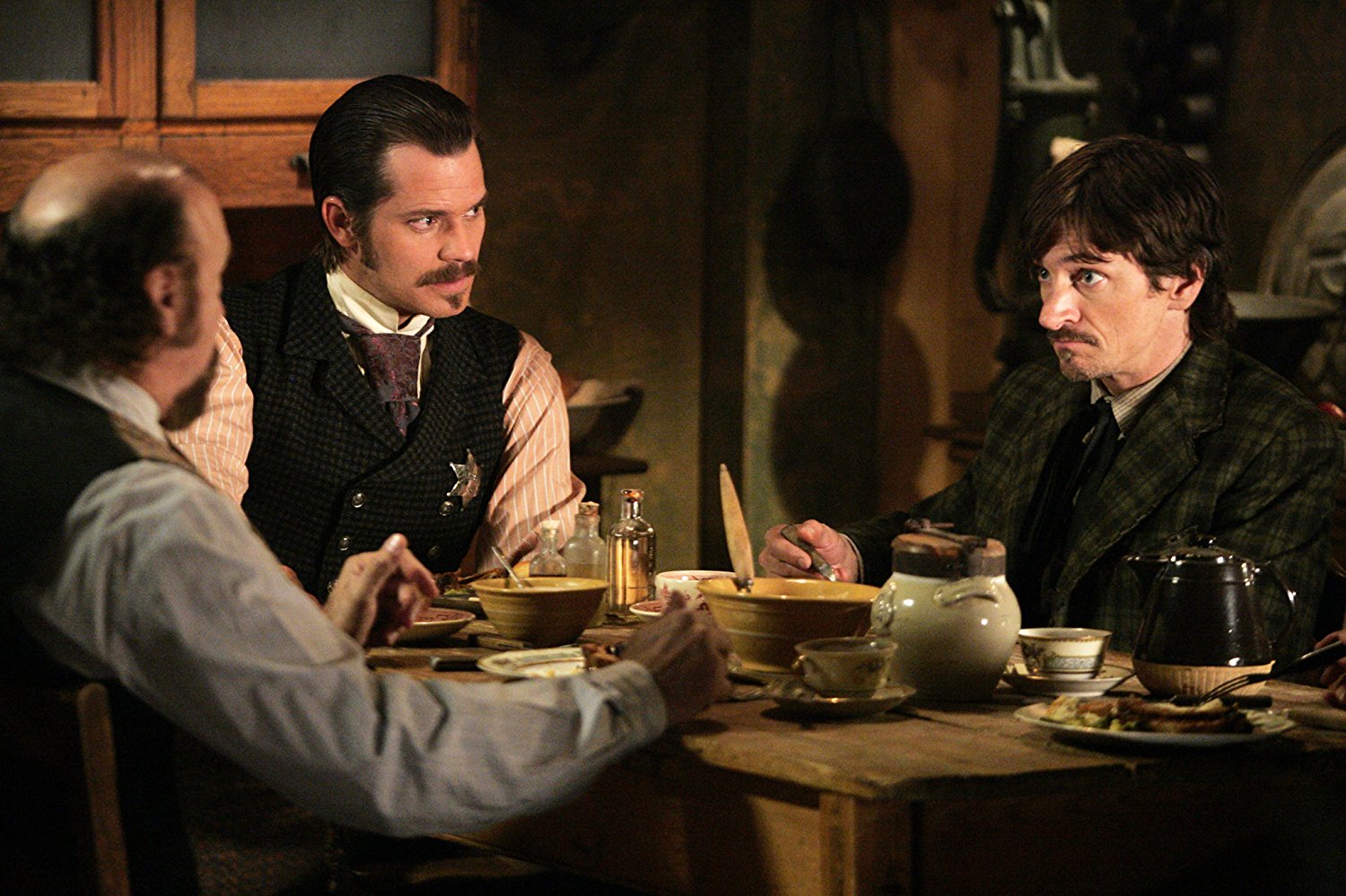 Fifteen members of the cast of this show, also appeared in Sons of Anarchy (2008). The list includes Tony Swift (Prospector/Biker), Tim DeZarn (Townsman/Nate Meineke), Kevin P. Kearns (Pasco/Luke), Dan Hildebrand (Shaughnessy/Tim Driscoll/Sean Casey) , Julie Ariola (Countess/Mary Winston ), Cleo King (Aunt Lou Marchbanks/Neeta), Dayton Callie(Charlie Utter/Chief Wayne Unser), Paula Malcomson (Trixie/Maureen Ashby), Robin Weigert (Calamity Jane/Ally Lowen), Titus Welliver (Silas Adams/Jimmy O'Phelan), Jamie McShane (Ned Mason/Cameron Hayes), Ray McKinnon (Reverend H.W. Smith/Lincoln Potter), Jim Cody Williams (Terrence/Uncle Vinky), Kim Dickens (Joanie Stubbs/Colette Jane), and Keone Young (Mr. Wu/Bohai Lin).
The role of Al Swearengen was originally written for Ed O'Neill. O'Neill screentested for the role, but HBO executives did not want to cast him, because of his fame as Al Bundy from Married with Children (1987).
Despite appearing in thirty-two out of thirty-six episodes, Jeffrey Jones (Merrick) was listed as a guest star in the first season. Similarly, Gerald McRaney (George Hurst) received a "special guest star" credit in season three, even though he appeared in all twelve episodes of that season.
Wild Bill Hickok was portrayed as an older man in the series, when in fact he was only thirty-nine years of age when he died.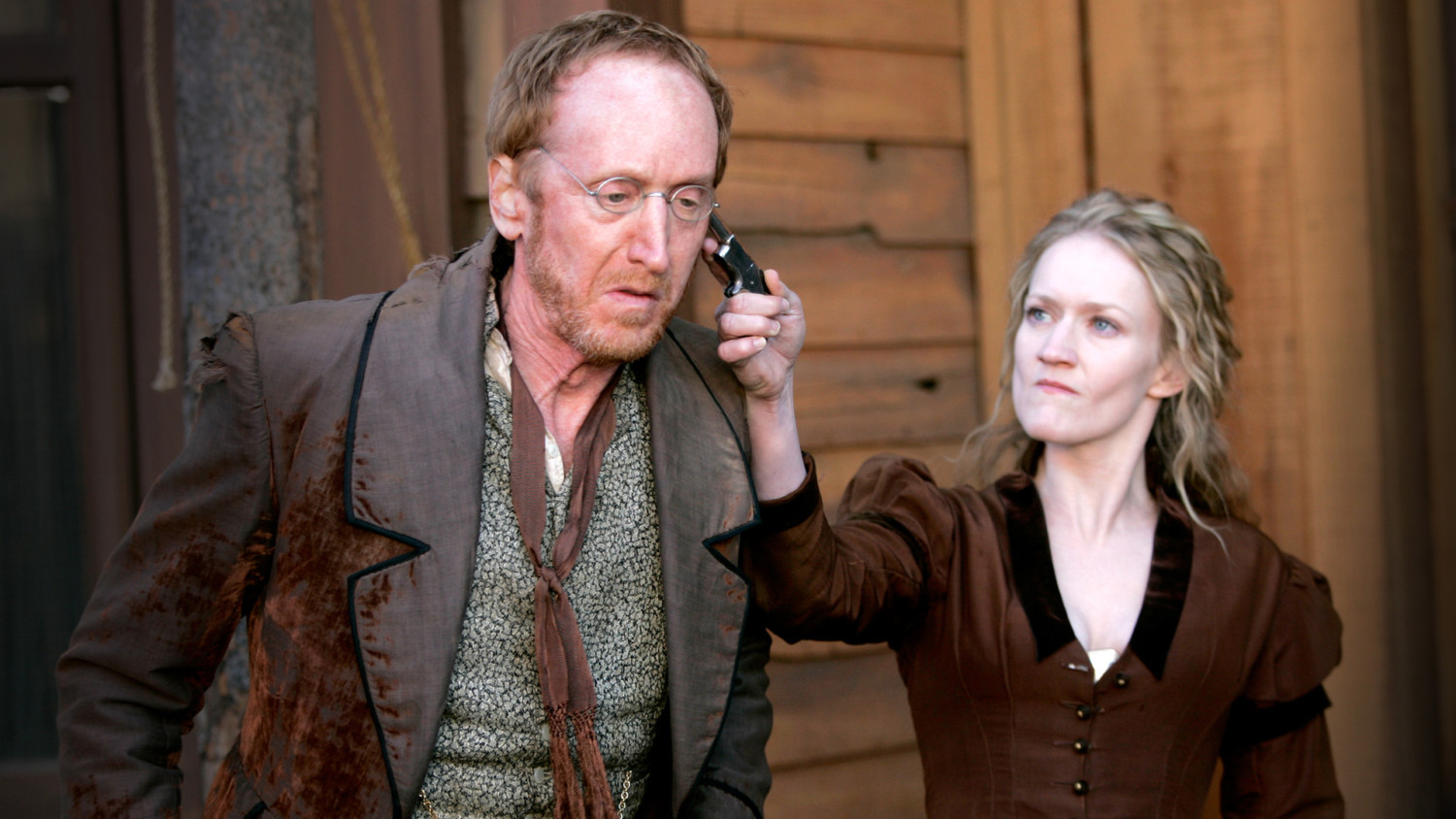 The show's cancellation was a shock to the cast. During the third season, Timothy Olyphant and Ian McShane successfully renegotiated their contracts for higher pay, and HBO retroactively paid them the increased rate for the nine episodes of the season already shot. The show was cancelled a few weeks later.
Certain actors and actresses that were eventually cast in the series, initially auditioned for different roles. For example, Paula Malcomson (Trixie) initially auditioned to play Alma Garrett and W. Earl Brown (Dan Dority) pursued the role of Jack McCall.
Two actors in this series have daughters who played minor roles (as prostitutes). Parisse Boothe, the daughter of Powers Boothe, played Tess in five episodes, and Fiona Dourif, the daughter of Brad Dourif, appeared in three episodes as the "Chez Ami Whore".
David Milch had originally planned to write a series set in Rome. However, when he found out about the series Rome (2005) that was then in development at HBO, he decided to write a Western.
The corset that Alma Garret (Molly Parker) takes off before sleeping with Seth Bullock (Timothy Olyphant) for the first time, is called the "Merry Widow". Appropriate, considering her husband's recent death.
In real-life, Al Swearengen was only thirty-one years old when Wild Bill Hickok was shot in Deadwood, At sixty-two, Ian McShane was older than the historical Swearengen's entire lifetime of fifty-nine years.
Here are a few photos of the real Deadwood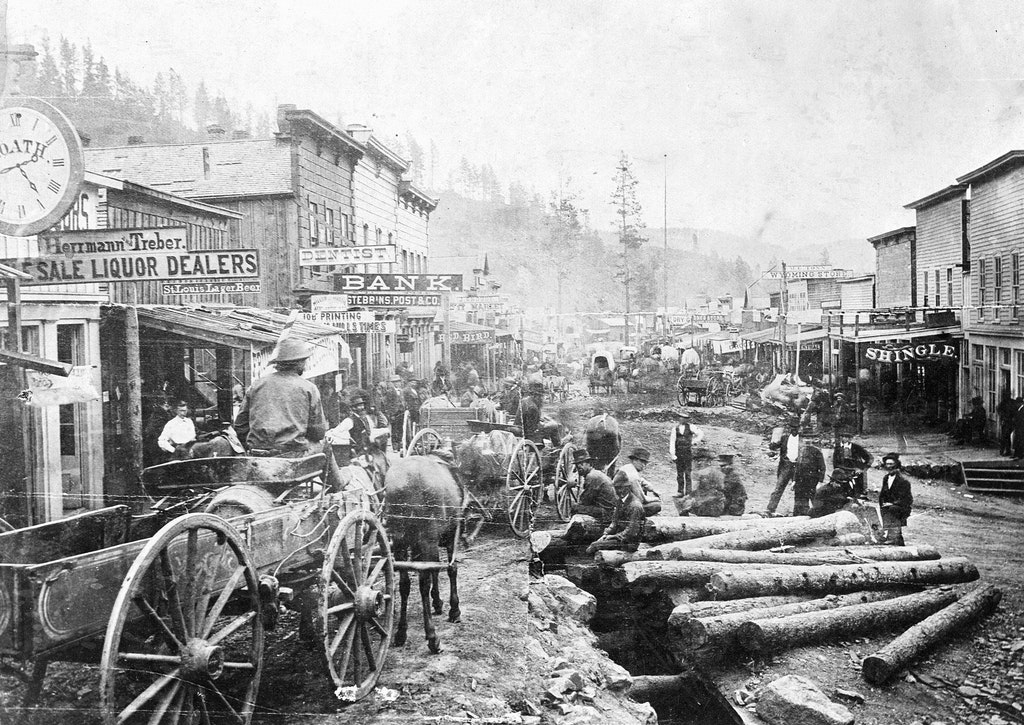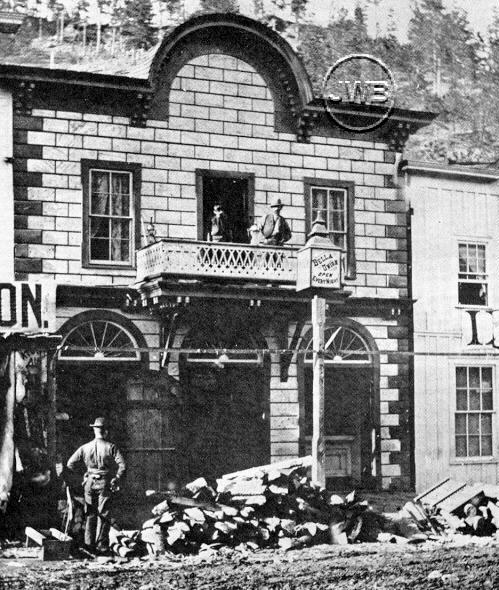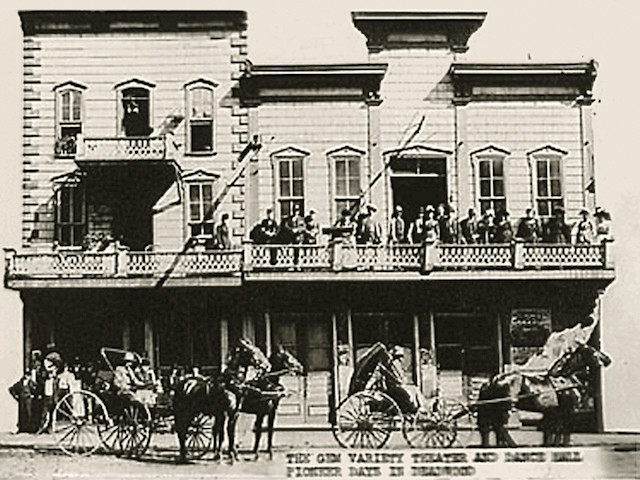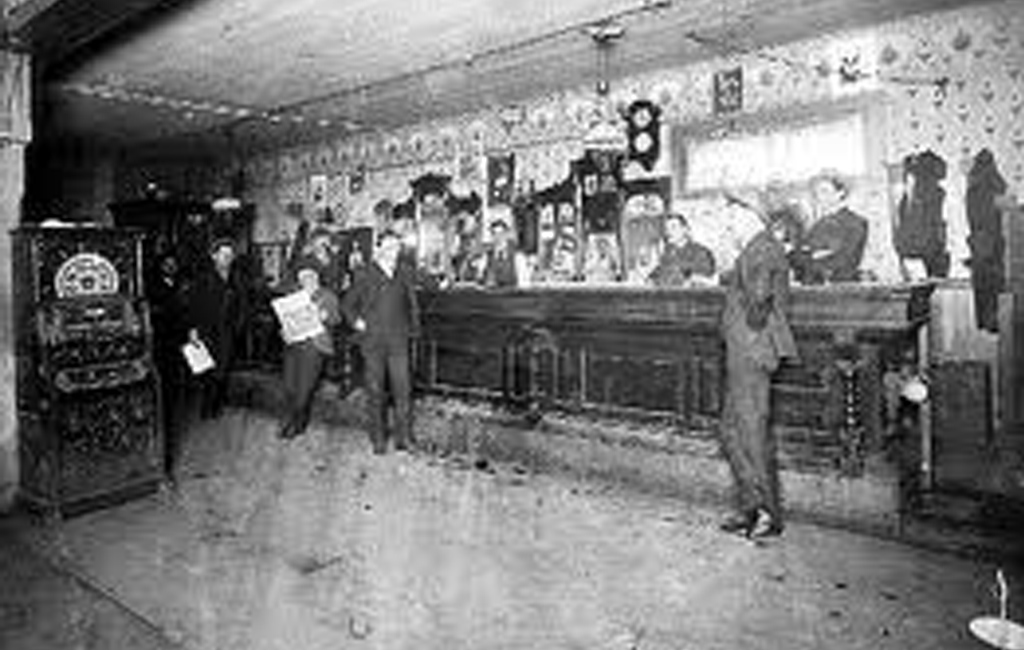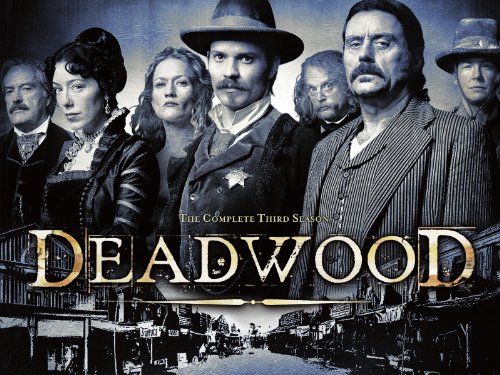 SaveSave
SaveSave
SaveSave
SaveSave
SaveSave