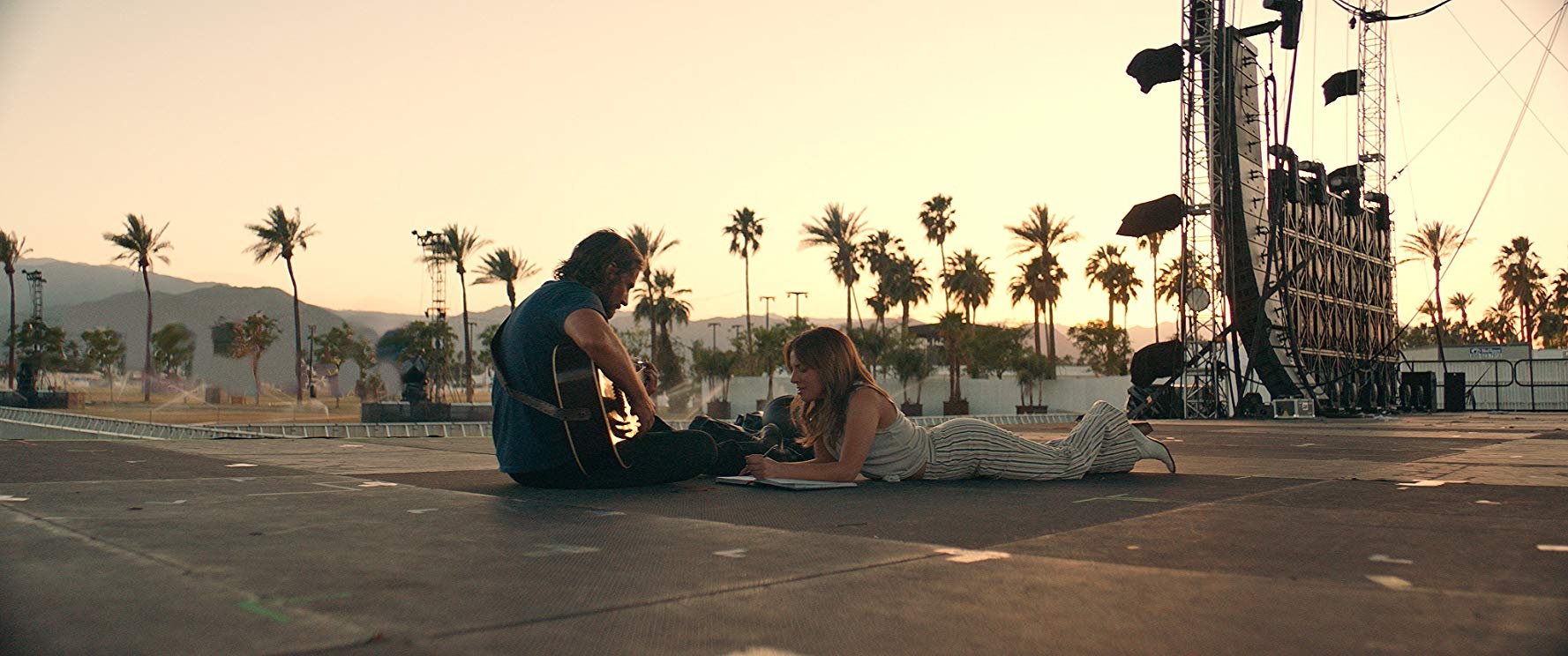 Hello! It's been a while…I've been so crazy busy lately and it doesn't look like it will let up any time soon. I've been working on my counseling Masters so I don't have as much time to blog…I've been missing it and hope you'll stick with me. I promise to be back regularly as soon as I can.
I haven't been to the movies forever. Many people have been talking about the new version of "A Star is Born" starring Lady Gaga and Bradley Cooper. It looks so good and I'm loving the soundtrack. I can't wait to see it and am thinking I'll drag the hubs this weekend. Have you seen it yet? Thoughts?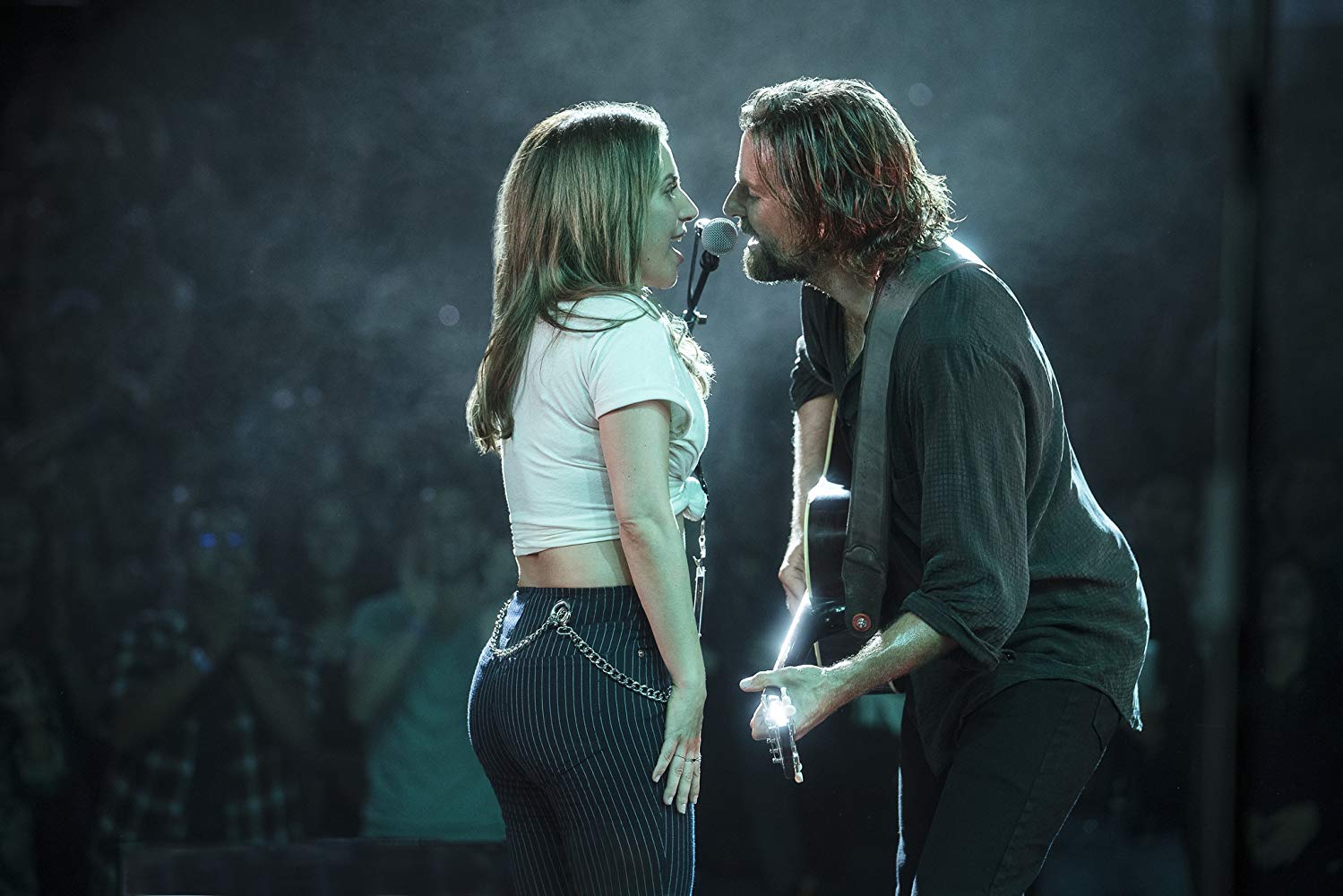 I always love the backstory of the films, and there are some fun facts on this one…take a look:
–Bradley Cooper said that Lady Gaga was the one who convinced him they should sing live. Gaga said she hated watching movies where the actors were not lip-syncing correctly to the songs, and to avoid this and get it right they needed to sing live for the film. This was what caused Cooper to get more extensive vocal training.
–Some of the scenes were filmed at the Coachella Festival in 2017, where Lady Gaga was the first female headliner in ten years. Festival-goers paid ten dollars to see the scenes being filmed, although recording devices were locked away to prevent any footage being leaked.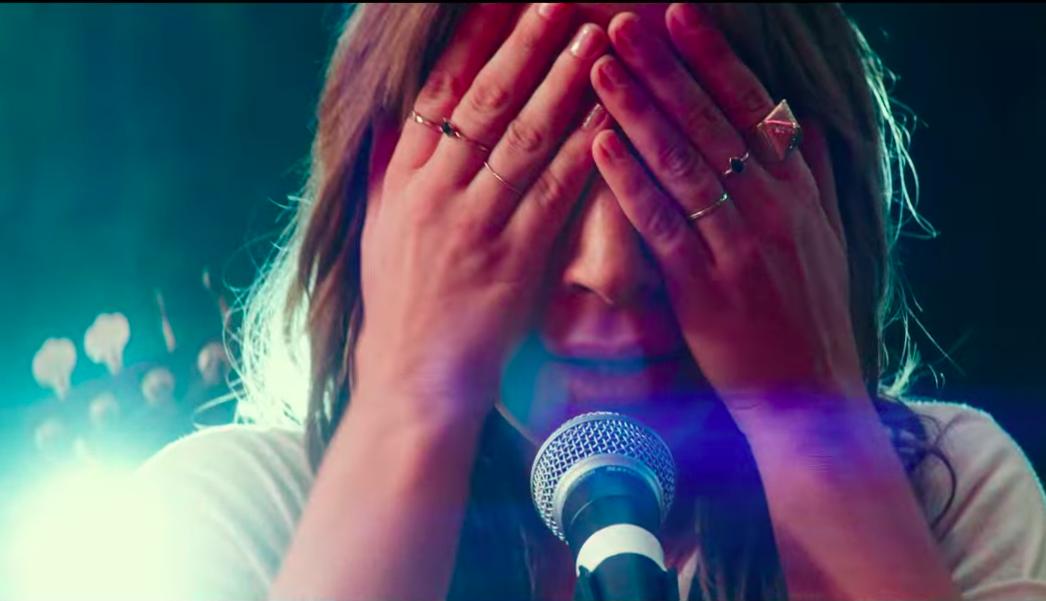 –Gaga had to perform the last song "I'll Never Love Again" moments after she found out her best friend, Sonja Durham, had passed away. She said in EW's recent cover story: "My very, very, very dear friend Sonja died of cancer that day. We were supposed to shoot in, like, 30 minutes, and I left the set because her husband called me and I could hear her in the background and I just got in the car and drove. I missed her by 15 minutes and she died. I literally laid with her, with her husband, and their dog, and his son…. When I came back, Bradley was so gentle with me and we got through it. I performed the song. He was like, 'You don't have to do it again. It's okay.' All I wanted to do was sing. I'll never forget that day. It was really a special scene, and I'll always remember that moment."
–The film premiered at the Venice Film Festival on August 31, 2018, where Lady Gaga and Bradley Cooper received an eight-minute standing ovation after the screening.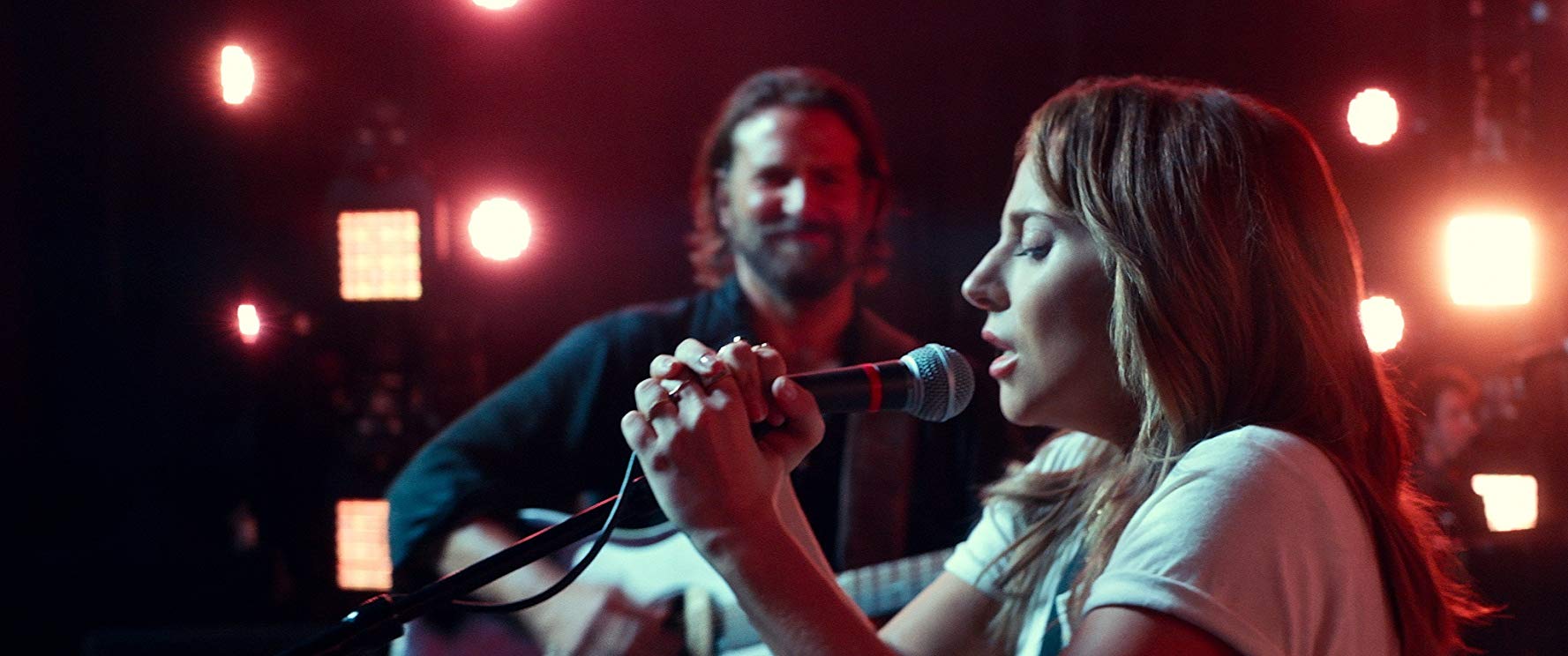 –For his role as Jackson Maine, Bradley Cooper was taught to play guitar by Lukas Nelson, son of Willie Nelson. The pair hung out in Cooper's basement almost every night for a year so that Cooper could learn how to perform and present himself like a musician. Cooper is backed by Lukas Nelson & Promise of the Real for his stage performances. Veteran dialect coach Tim Monich worked for several months with Cooper to help him better flesh out his vocal singing range.
—Lady Gaga has said that she'd become so attached to her character during the shoot, she had to dye her hair blonde as soon as the film wrapped in order to 'release' Ally. She also said that, in real life, she is nothing like her character Ally.
—Bradley Cooper was so bowled over by Lady Gaga's rendition of the classic French song "La Vie en Rose" when he first heard her sing it for a cancer benefit at the home of philanthropist Sean Parker, he insisted on including her performance of the song on the film's soundtrack.
–Lady Gaga and Judy Garland were the same age when they starred in their versions of the film.
–During one of Lady Gaga's concerts at Fenway Park in Boston, microphones were placed around the stadium and fans in attendance were encouraged to chant her character Ally's name for use in the film.
–After seeing him perform at Desert Trip festival, Cooper approached Lukas Nelson (son of country music singer Willie Nelson) and asked him to help work on the film. Nelson agreed and wrote several songs, which he sent to the producers. Nelson subsequently met Lady Gaga and began writing songs with her and she, in turn, provided backing vocals on two tracks on his self-titled 2017 album. The soundtrack, performed by Gaga and Cooper, is set to be released on October 5, 2018, by Interscope Records who announced that the album "features 19 songs in a wide range of musical styles + 15 dialogue tracks that will take you on a journey that mirrors the experience of seeing the film."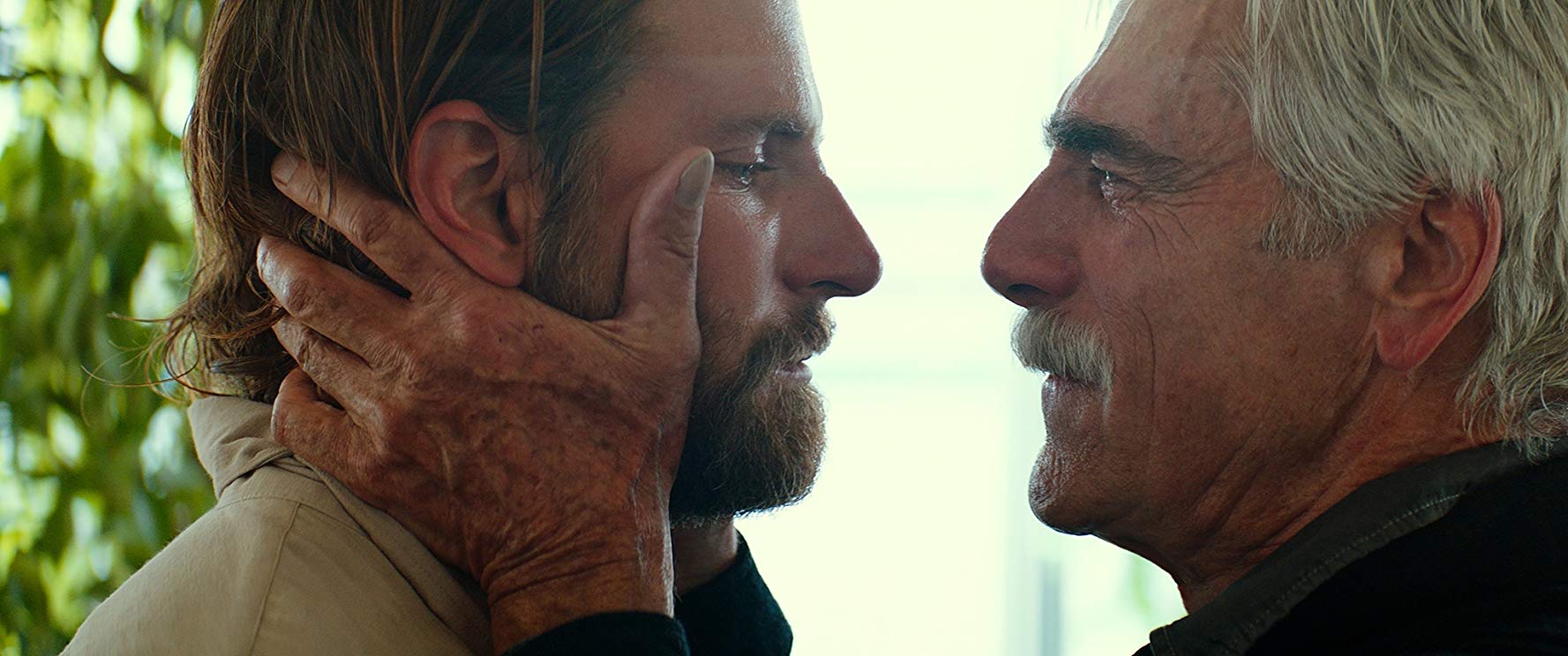 –Scenes were shot during Lady Gaga's "Joanne" Tour on August 9, 2017 at The Tour Stop in Los Angeles, California.
–The opening scene with Jackson Maine (Bradley Cooper) performing live onstage was filmed at a 2017 country music concert in Indio, California, where the production managed to squeeze Cooper in between sets by Jamey Johnson and Willie Nelson, father of Cooper's backing band frontman Lukas Nelson & Promise of the Real. The sequence was completed in 10 minutes with Cooper singing exactly what is heard in the movie in front of a live audience, and they captured what was needed in just one take. A similar concession had been granted the film Crazy Heart (2009) for a 10-minute live performance by Jeff Bridges and Colin Farrell during a break at a Toby Keith country music concert in Albuquerque's Journal Pavilion in 2008.
–When Ally leaves her work for a gig, she enters a passageway with a brick wall and yellow lighting, while singing a Wizard of Oz movie's song. This is a clear tribute to the yellow brick road that Dorothy takes to see the wizard, a character played by Judy Garland, who was the lead actress of the 1954 version of A Star is Born.
–Bradley Cooper filmed additional crowd and stage scenes at the Palomino Tent at Stagecoach 2017. The same location as the earlier Coachella footage was shot with Lady Gaga.
–At the beginning of movie Ally, played by Lady Gaga, sings the opening verses of "Somewhere Over the Rainbow." This song was one of Judy Garland's signature songs. Judy Garland played the female lead role in the 1954 version of the film.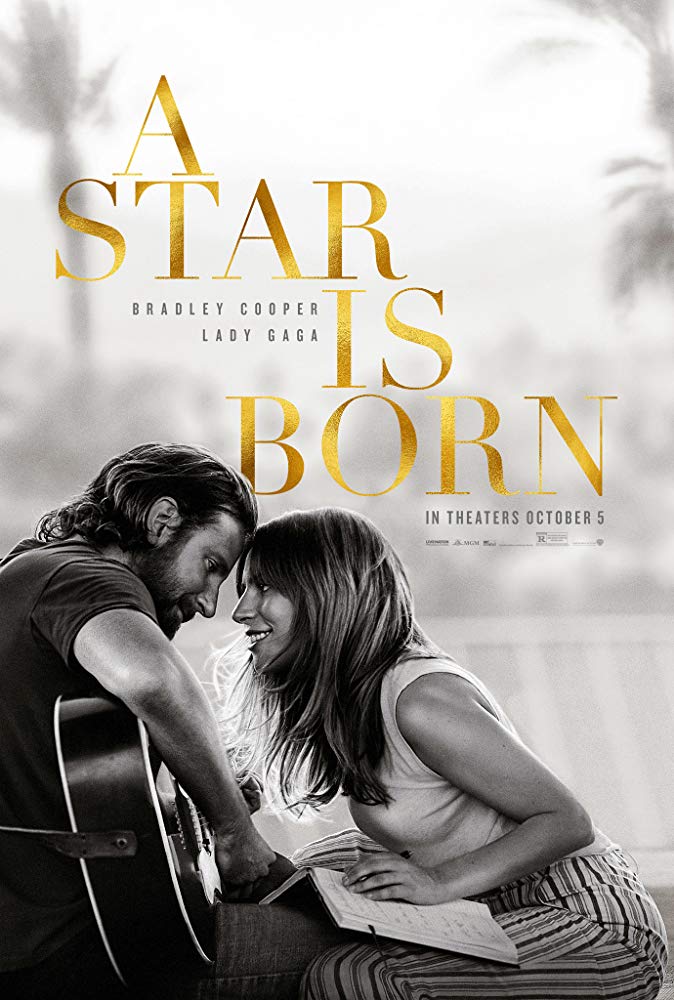 –The scenes at the gas station were filmed in Desert Hot Springs, California, at a small tire shop on Little Morongo Road.
All trivia courtesy of IMDB