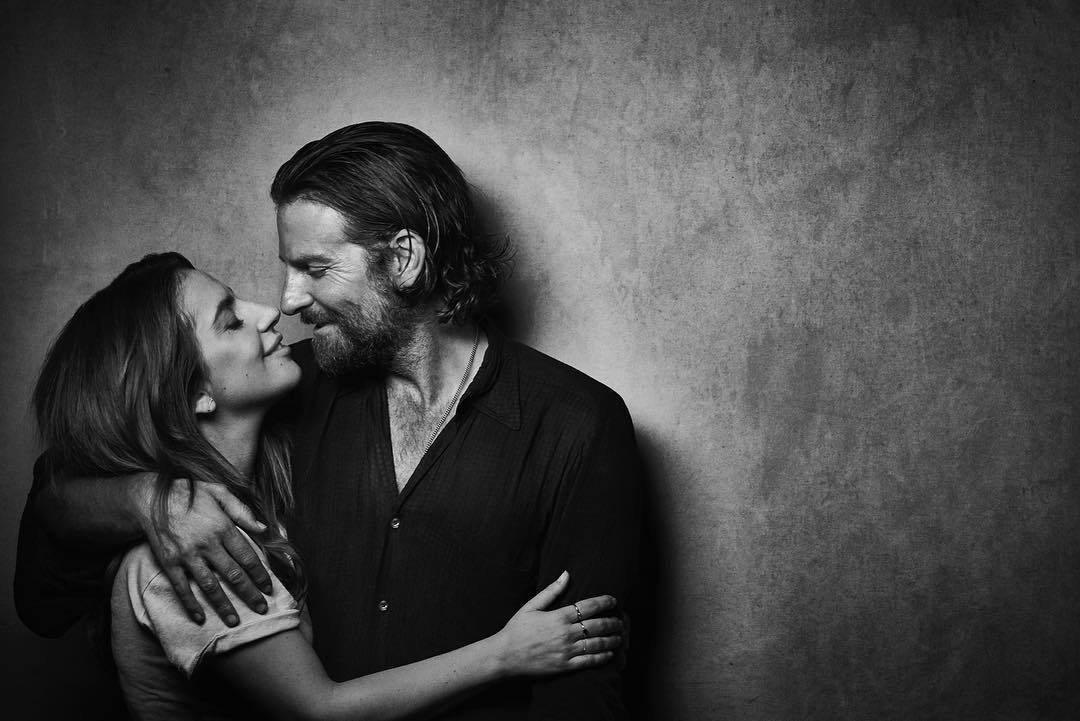 I finally saw the film this past weekend and just like everyone else, I'm obsessed. I loved everything about it, the soundtrack of course, the plot, but more than anything the chemistry between Lady Gaga and Bradley Cooper. Wow. I honestly thought I would be blown away by Gaga's performance (or Stefani as I like to call her, like we're old friends you know), but I couldn't take my eyes off of Bradley. Sexy much? But more than that, his voice (a little like a younger Sam Elliot, who coincidentally is also in the film), and he can really sing. His songs on the soundtrack are some of my favorites. Even Gaga herself was blown away by Bradley's voice…take a look:
One of my favorite parts of the film was this moment…one of the best songs on the soundtrack by far:
And of course there's this recent performance at one of Gaga's shows:
Yep, they're in love…fingers crossed. Sorry I know Bradley has a girlfriend, but the chemistry is so good, right?!
Hoping they take everything this weekend at the Academy Awards…and counting down the days until I see her in June!