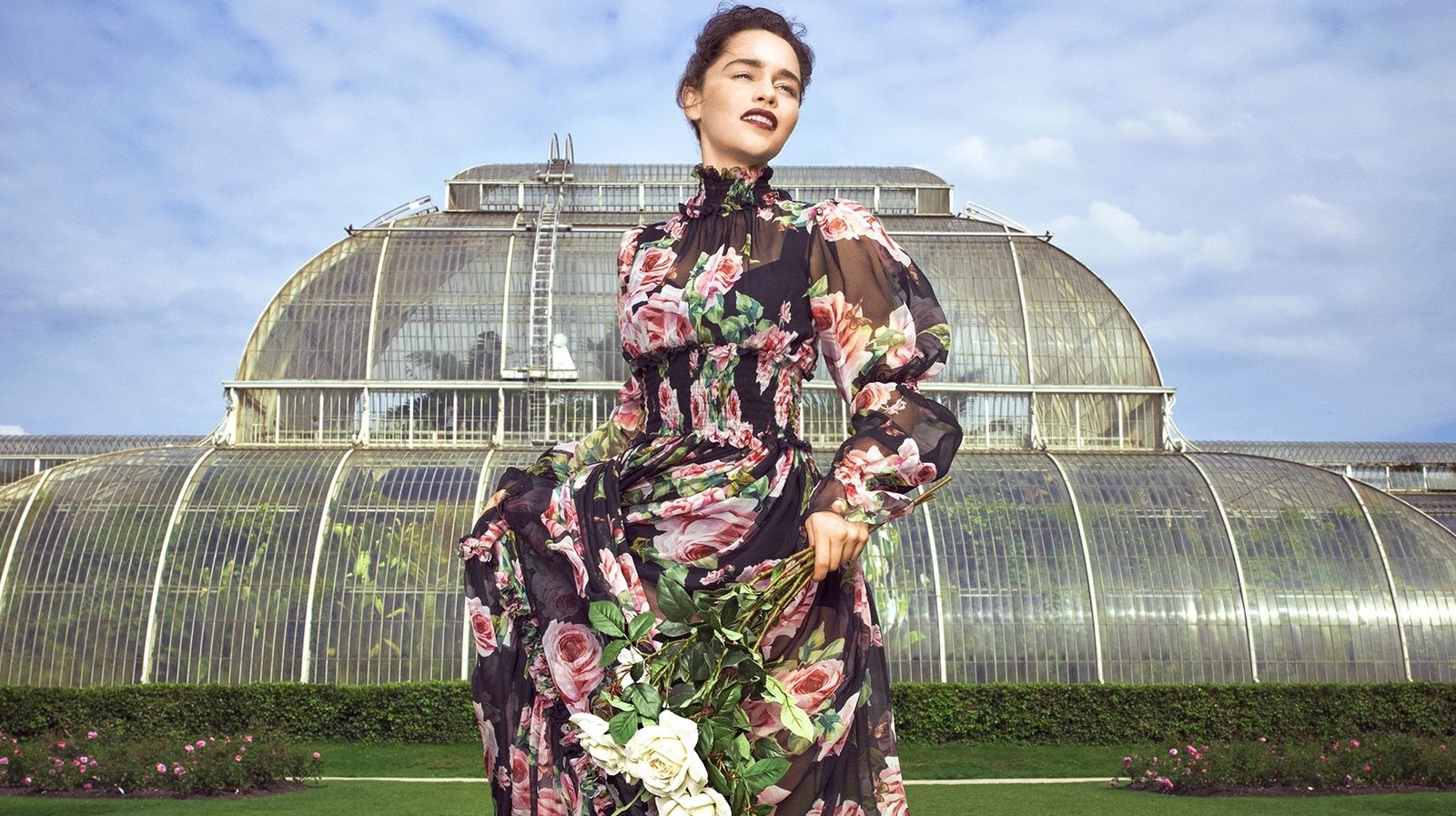 Hello friends! It's been a while! I hope you all had a wonderful Thanksgiving and are looking forward to the upcoming month.  I've been so busy here, hosting my first Thanksgiving, keeping up with family activities, and of course running my jBloom business.
I love this season.  The tree is up, our elf on the shelf Sparkles has arrived, the house is homey and I've finally started watching the Hallmark movies, even though I said I would never watch them. The cheesy plots are kinda warming my heart haha.
It's been a while since I posted anything fashion related.  I came across these photos from Harper's Bazaar and had to share.  Emilia Clarke from Game of Thrones looks stunning in the floral-inspired shoot.  I'm in love with the vibrant colors at this time of year.  What do you think?
Photographs by Mariano Vivanco for Harper's Bazaar