If you've followed along with me for a while you know of my love of old movies and old Hollywood. I can't believe I somehow missed this show, but was so excited to stumble upon it recently. Feud: Bette and Joan was created by the creator of American Horror Story, Ryan Murphy. It was released in 2017 on FX and let me tell you, it's a gem! The feud between Bette Davis and Joan Crawford is widely known and revisiting it was a treat. Susan Sarandon and Jessica Lange were perfect in their roles of Bette and Joan. If you are fascinated by old Hollywood do yourself a favor and check it out. Here's some fun trivia about the series:
–The series was in development – with Jessica Lange and Susan Sarandon on board – for seven years before finally being given the green light.
—Ryan Murphy interviewed Bette Davis months before her death in 1989. The agreed-upon 20-minute interview lasted four hours, and inspired his characterization of Davis. When he asked her about Joan Crawford, she would talk about how much she hated her, before saying "She was a professional. And I admired that."
–Three Oscar winners (Jessica Lange, Susan Sarandon, Catherine Zeta-Jones) portray three other Oscar winners (Joan Crawford, Bette Davis, and Olivia de Havilland, respectively).
—Catherine Zeta-Jones claimed that while she did not contact 100 year old Olivia de Havilland to advise on her portrayal, she did consult her (also 100 years old) father-in-law Kirk Douglas for advice. She claimed that Douglas described de Havilland as "Aaah Olivia," Bette Davis: "Aww, she was a broad. She told it as it was," and Joan Crawford: "She was out of her fucking mind!"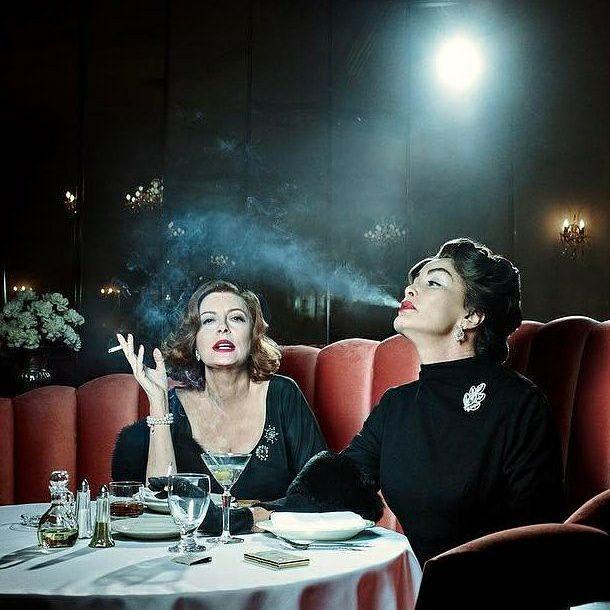 –Months of preparation were spent preparing the unbroken tracking shot of Joan Crawford escorting David Lean backstage to the press room at the Academy Awards. The original theater had been extensively remodeled, so a replica set was painstakingly recreated.
–During the beginning credits of each episode, both Jessica Lange and Susan Sarandon's name switches for who's shown first each week – as if they are fighting for top billing, much like their respective characters in Feud: Bette and Joan (2017).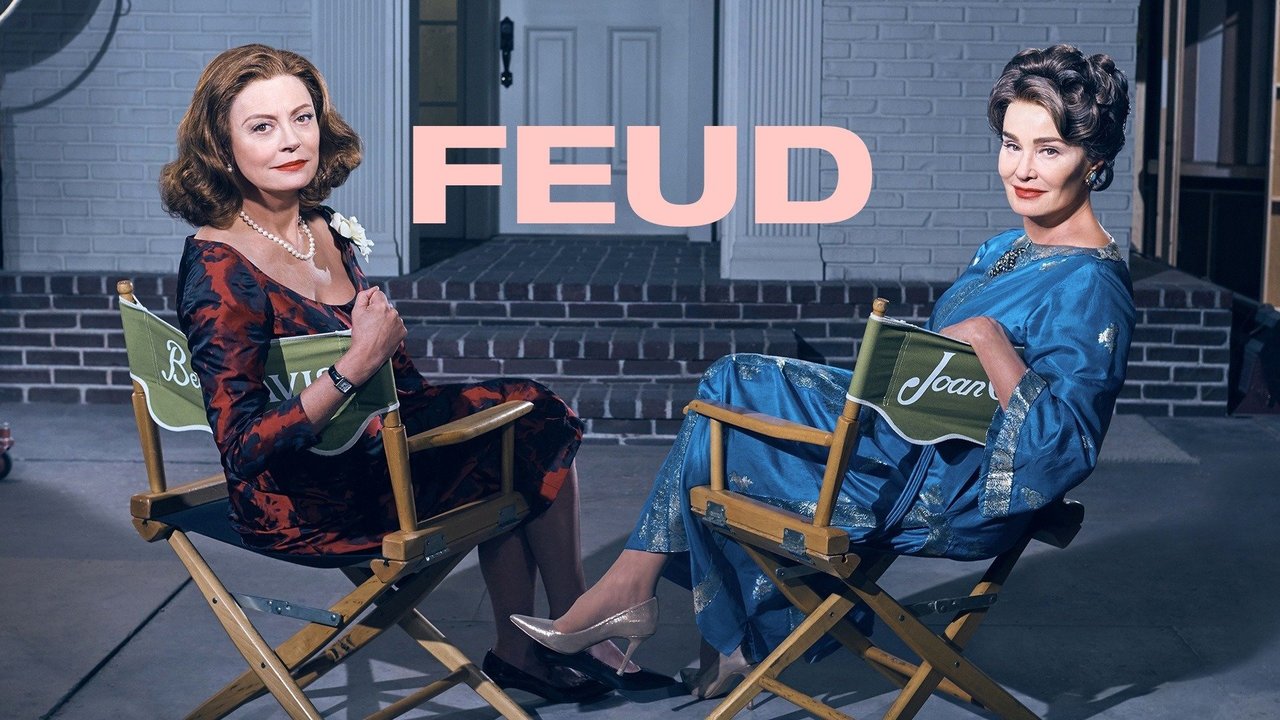 –Both leading actors are considerably older than the real life individuals they are playing. Bette Davis was 54 during filming of What Ever Happened to Baby Jane? (1962) – Susan Sarandon is 70. Joan Crawford was 56, Jessica Lange is 67.
–Additionally, 63 year old Alfred Molina is much older than the real Robert Aldrich's age of 44 at the time. On the other hand, Stanley Tucci is 56 years old and playing 70 year old Jack L. Warner.
–Scenes for The 35th Annual Academy Awards (1963) that takes place in episode 5 were shot at the Santa Monica Civic Auditorium, the actual location of the 1963 Oscars.
All trivia courtesy of IMDB