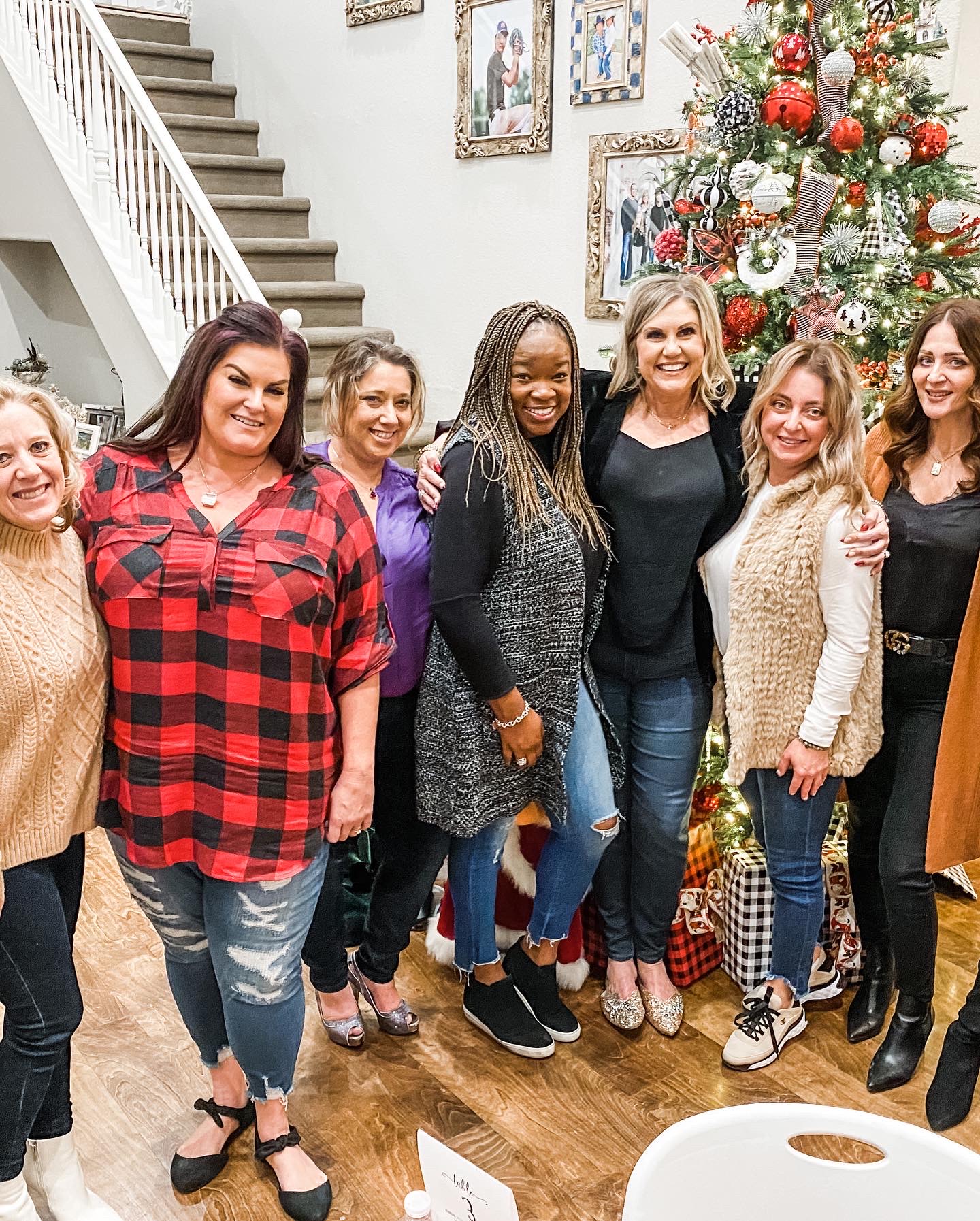 It's that time again…Christmas week has arrived. I always say this but I can't believe how fast the years fly by. Can you believe it's been almost two years since this whole Covid thing started? I remember when we shut down and school was moved to virtual thinking how weird it all was. My husband said he thought it would be two years at least before anything returned to "normal." I couldn't see it and here we are.  Many have been vaccinated, been sick with the virus, or both. Many have been depressed, felt hopeless, and gained weight. We're all still being mindful of the virus and taking precautions where we can but it's time for some connections with others. I don't think I ever realized what a simple hug can do for so many.
We decided to have a Christmas bunco with friends this year. It was amazing to get together, meet new people, and listen to some Christmas tunes. There were prizes, celebrating, and laughter and it felt really good…if you were there thank you for making our holiday season so fun. This year as most years I went with buffalo plaid everywhere, can you tell?
I hope this week finds you healthy and happy…Merry Christmas and Happy New Year.
Blessings,
Kori xoxo