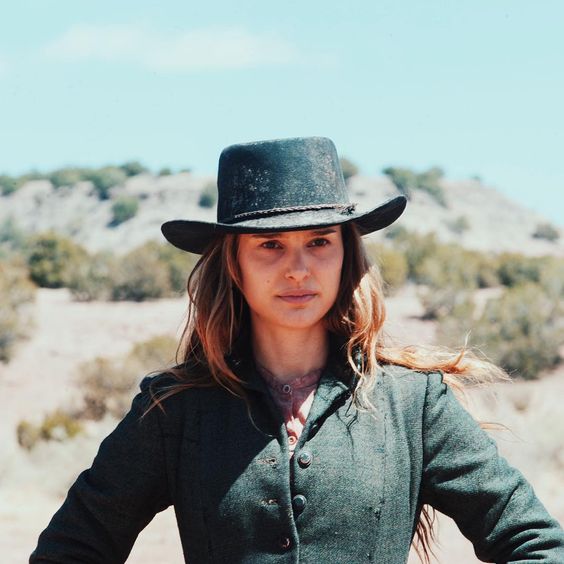 Happy weekend!   I can't wait to relax and am going to enjoy every minute of it, especially since I head back to work soon.  Where did the summer go?
I'm a sucker for westerns and recently saw "Jane's Got a Gun" starring Natalie Portman.  I loved it.  She looks gorgeous, and I loved the fashion.  I've always said I was born in the wrong time, especially when it comes to my old west obsession.  Check out my post on Bodie to see what I'm talking about.
Here are a few photos of the film, some trivia, and a trailer to get you interested.  Let me know if you see the film and how you like it!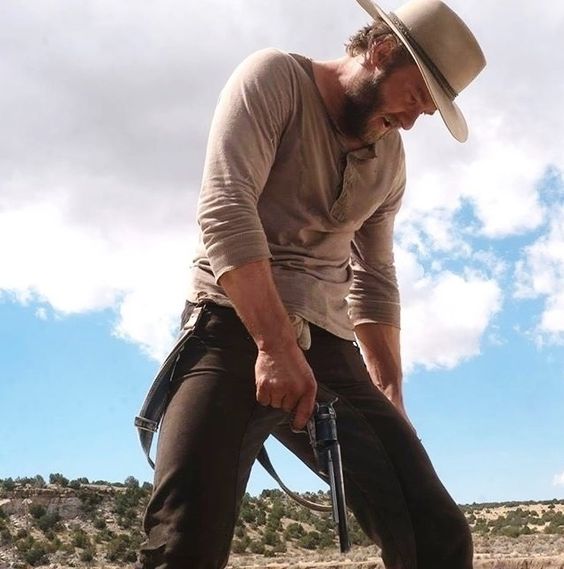 –The film was shot in early 2013, but will finally be released in February 2016, nearly 3 years after filming took place. In the meantime actor Joel Edgerton wrote, directed, produced and released his own film The Gift (2015).
–Michael Fassbender was originally cast as Dan Frost but he left the project after clashing with director Lynne Ramsay. After Fassbender departed the project, filming was set to begin the next week but Ramsay dropped the project and didn't arrive on the first day on set. Less than 25 hours later, Gavin O'Connor was hired to replace Ramsay and production was back on track.
–Bradley Cooper was cast as the villain but he was forced to drop out before he began filming due to scheduling conflicts. Tobey Maguire, Joseph Gordon-Levitt and Tom Hiddleston were considered to replace him. Jake Gyllenhaal declined the role.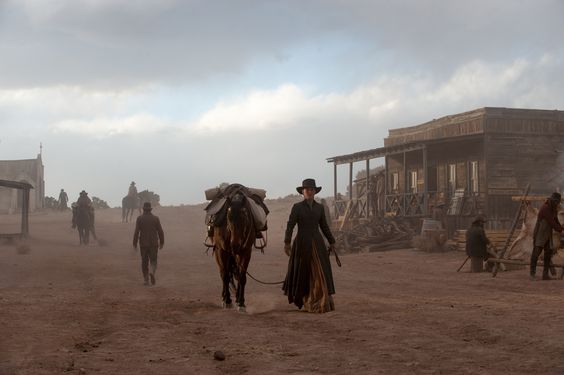 –Ramsay quit production on the indie drama Jane Got a Gun (2016) prior to the first day of shooting following a three-day standoff with producer-financier Scott Steindorff in March 2013. Ramsey complained about alleged fraudulent behavior of the producer during pre-production, mainly trying to force upon her an impossible schedule at the last minute while denying her final cut. She felt tricked with false promises and left the production therefore. Ramsay was supposed to receive $750,000 for directing the film plus bonuses, her best salary ever, but she preferred to leave the production because of the producers made it impossible to direct the movie the way she had planed. Ramsey was sued for breach of contract in November 2013, but the resulting lawsuit was settled privately in March 2014: The producers said they would no longer be pursuing the acclaimed director for more than $850,000 (£512,000) in reported fees and damages.
–After numerous delays, the film was set to have its world premiere at the Parisian cinema UGC Normandie on November 16, 2015, followed by a wide release in France on November 25. However, following the terror attacks on the French capital on the night of November 13, both the premiere and press junket were canceled, and the wide release was delayed to an undisclosed, early 2016 date.
–This film is Natalie Portman and Ewan McGregor's first collaboration outside the Star Wars franchise. It is also the first time they starred in a film together in nearly a decade.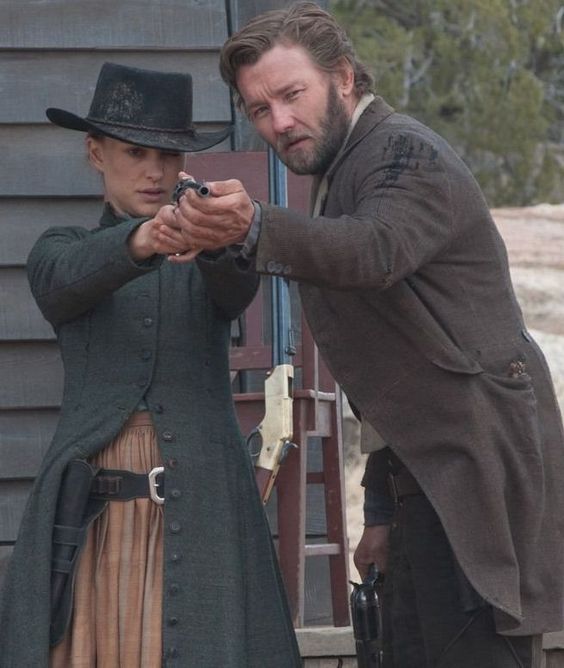 –After Lynne Ramsay departed the project, Jude Law also left the project a day before shooting was scheduled to begin citing that 'he signed on to work with Ramsay'. Bradley Cooper was eventually tapped to replace Law.
–The film which is considered to be a loose remake of "Hannie Caulder" is about a woman turning her to her former lover for help, when a gang kidnaps her husband. "Hannie Caulder" was about a vengeful woman who hires a bounty hunter to teach her to use a gun, so she can hunt down the three outlaws who raped her and murdered her husband.
–Joel Edgerton previously starred with Natalie Portman and Ewan McGregor in "Star Wars" episodes II and III. Additionally, Joel's brother, Nash Edgerton, did stunt work for the Star Wars prequels. All four of them star together in "Jane Got a Gun".