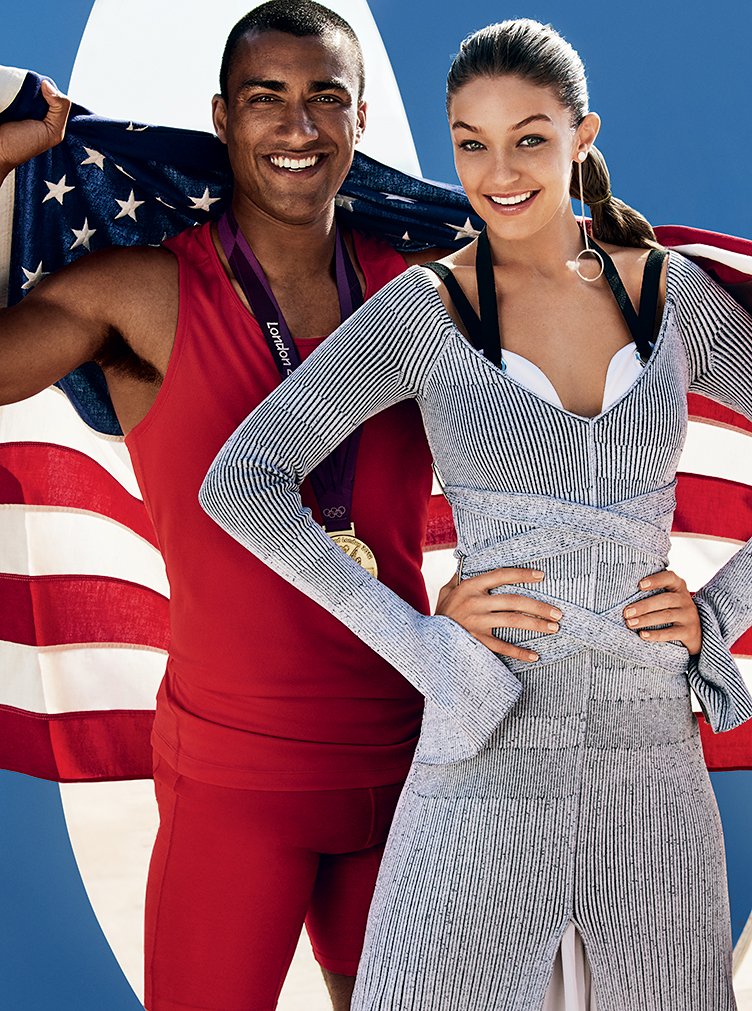 Good Morning All! I've been a little MIA because I was on vacation in Hawaii and have been doing a little blog update as well!  I'll get back to my series on vintage TV soon, but here's a little Olympic style to get you in the mood for the games.
In case you haven't noticed, I've updated a few things on the blog. I went back to a previous custom header that Inslee Haynes created and made some other minor changes. The site is now completely mobile friendly (it's about time!) so you'll now be able to keep up with me via your phone or tablet!
The Olympics are coming up (August 5) and you can follow all along by going to their website for schedule information here .  In the meantime, you can check out some Olympic style with Gigi Hadid and Olympic Decathlete Ashton Eaton in this months issue of Vogue to get you excited.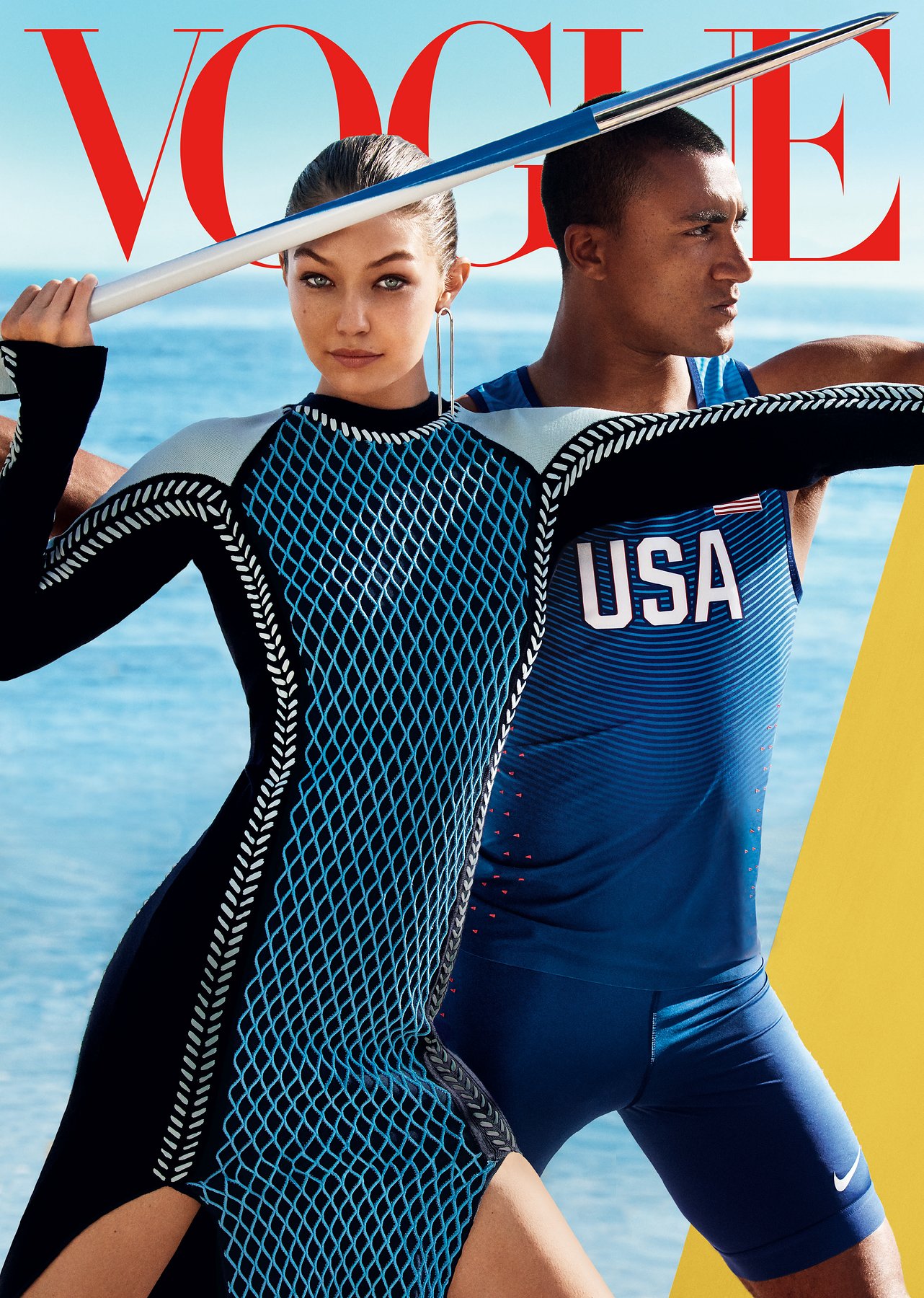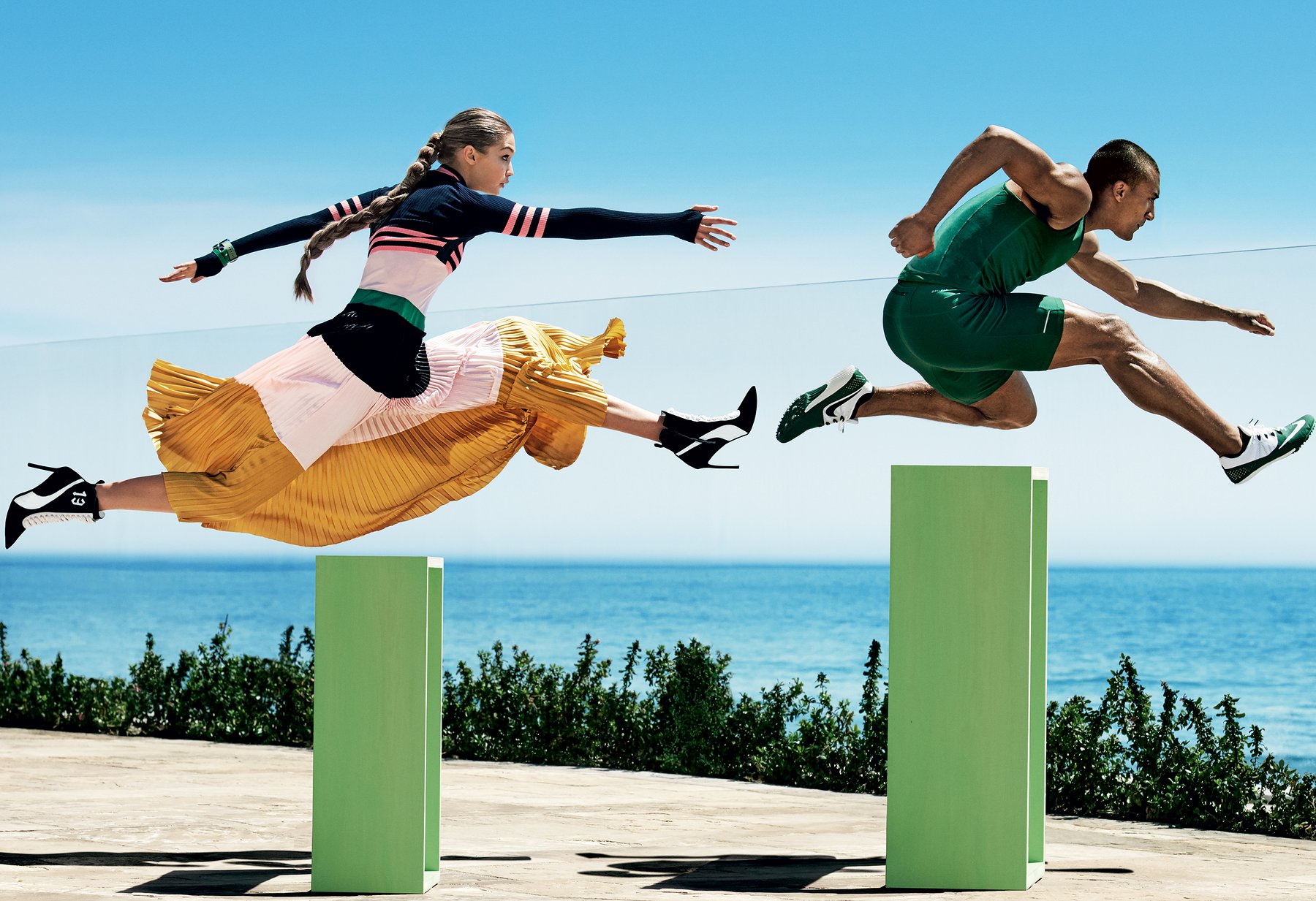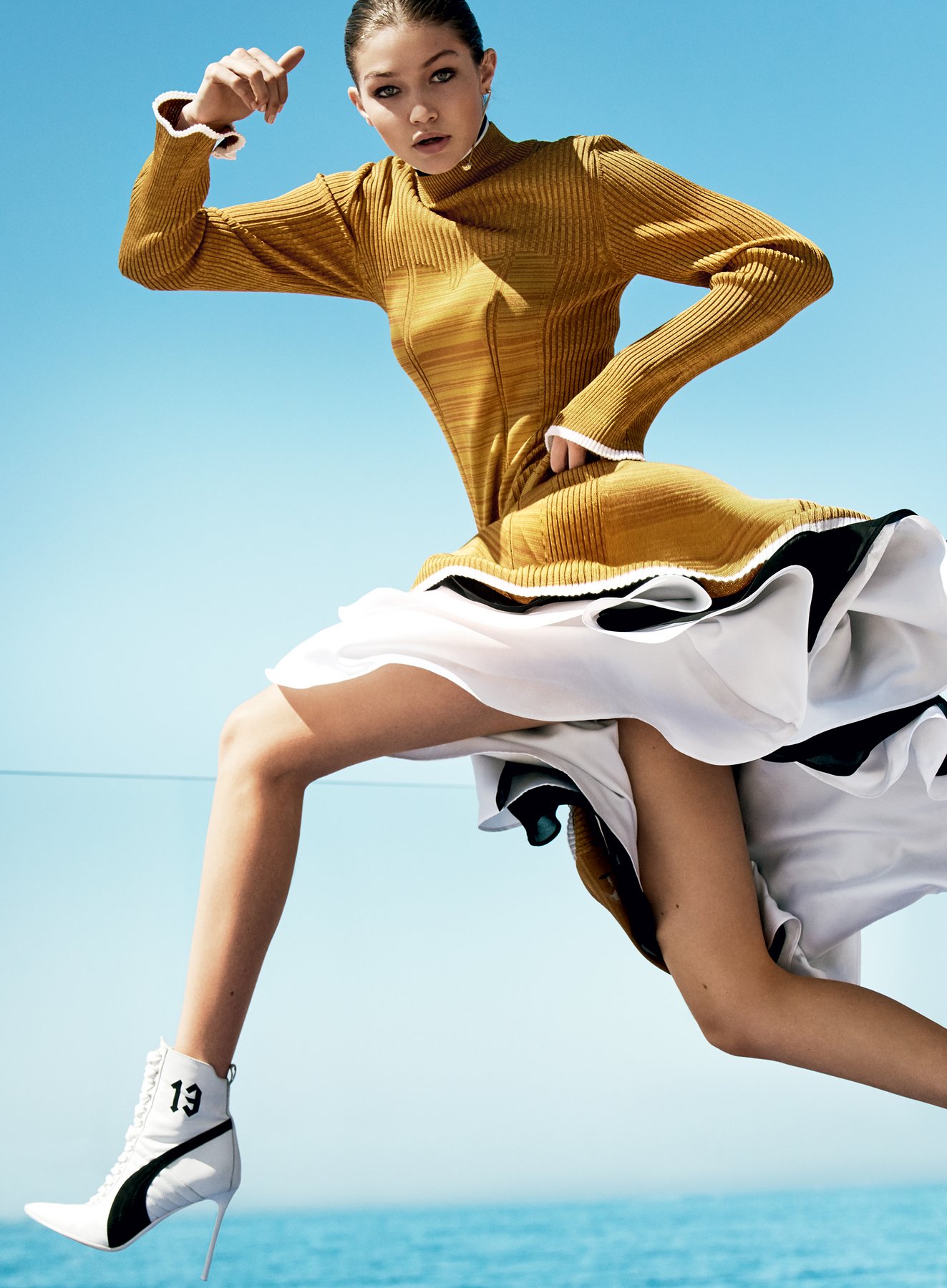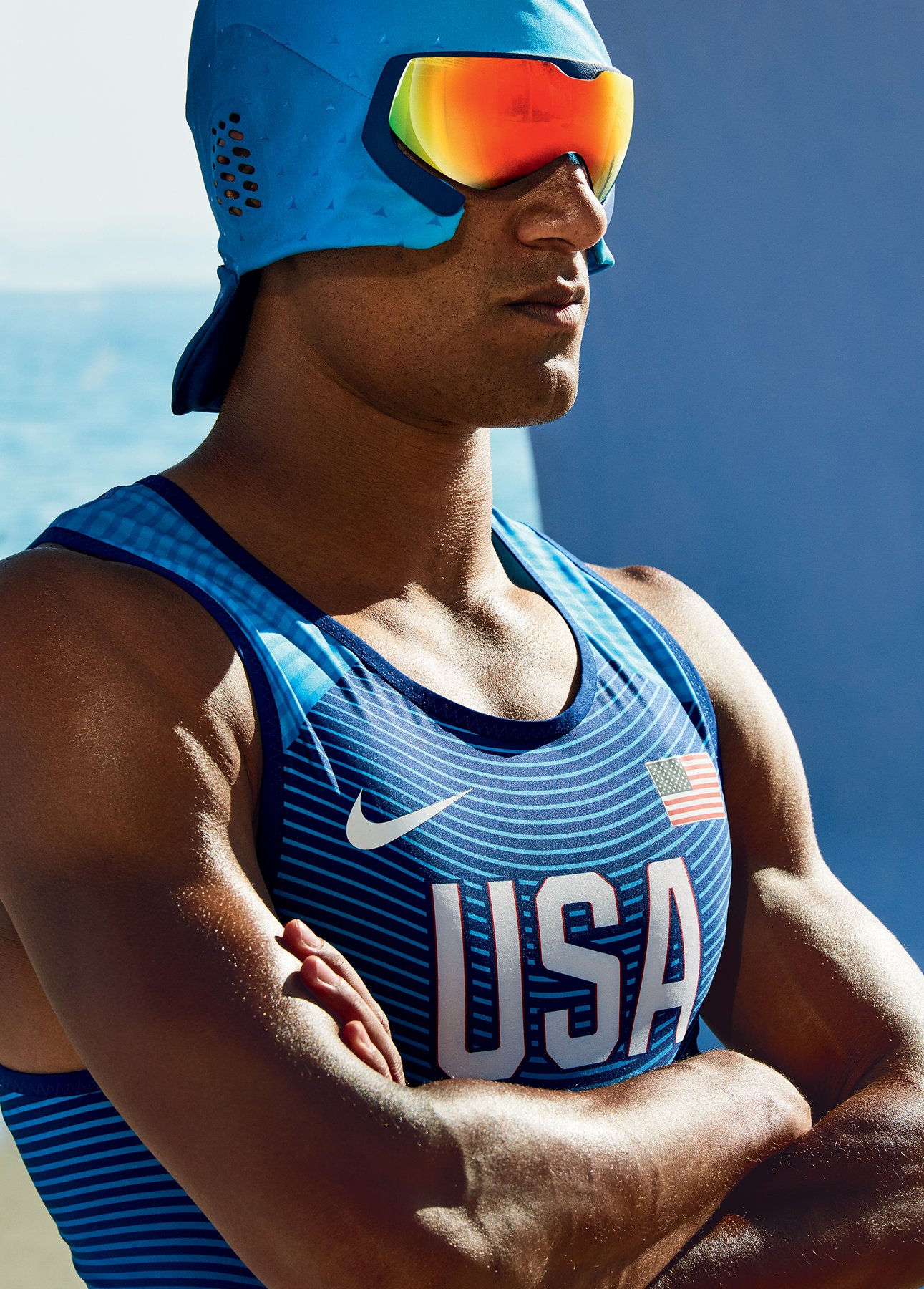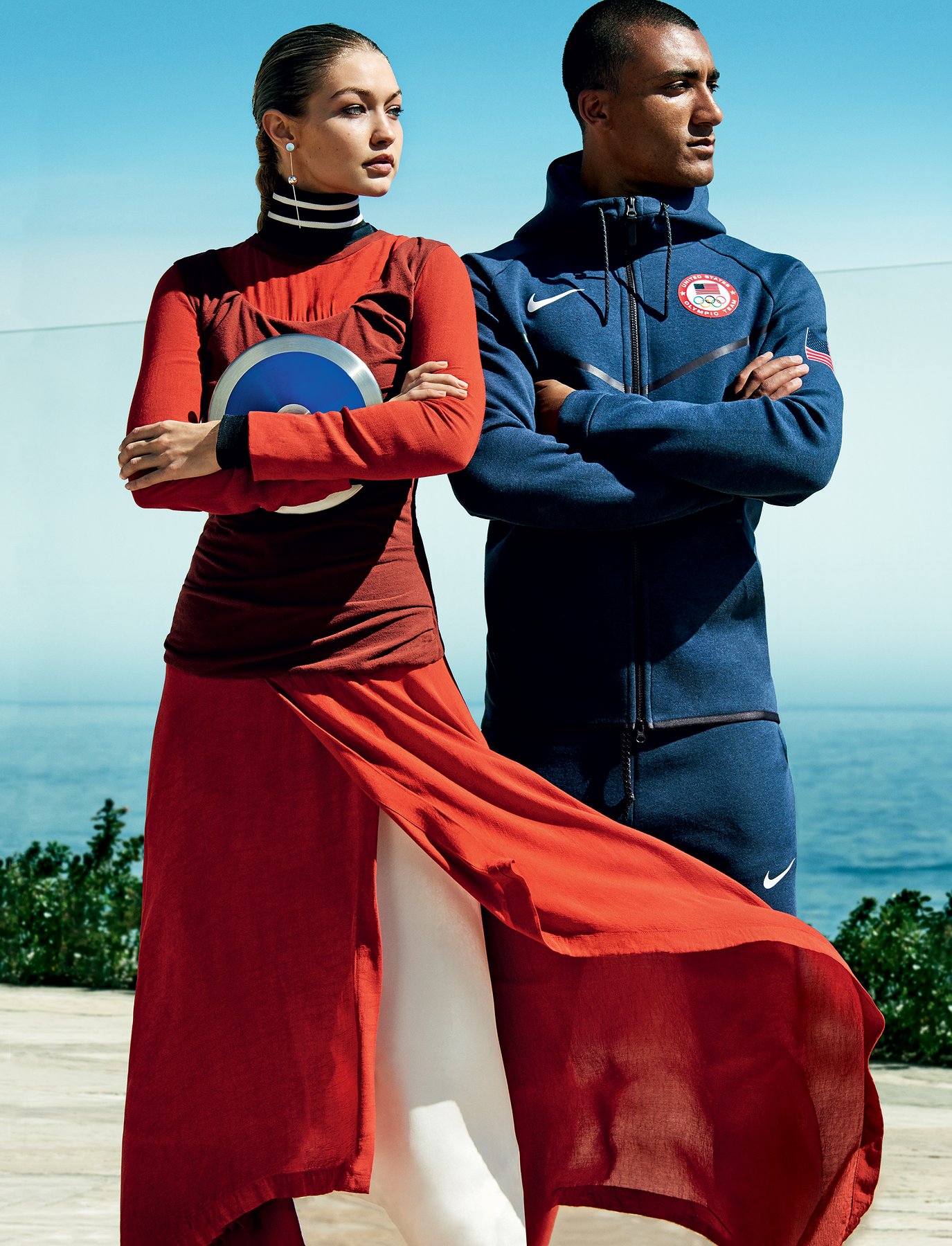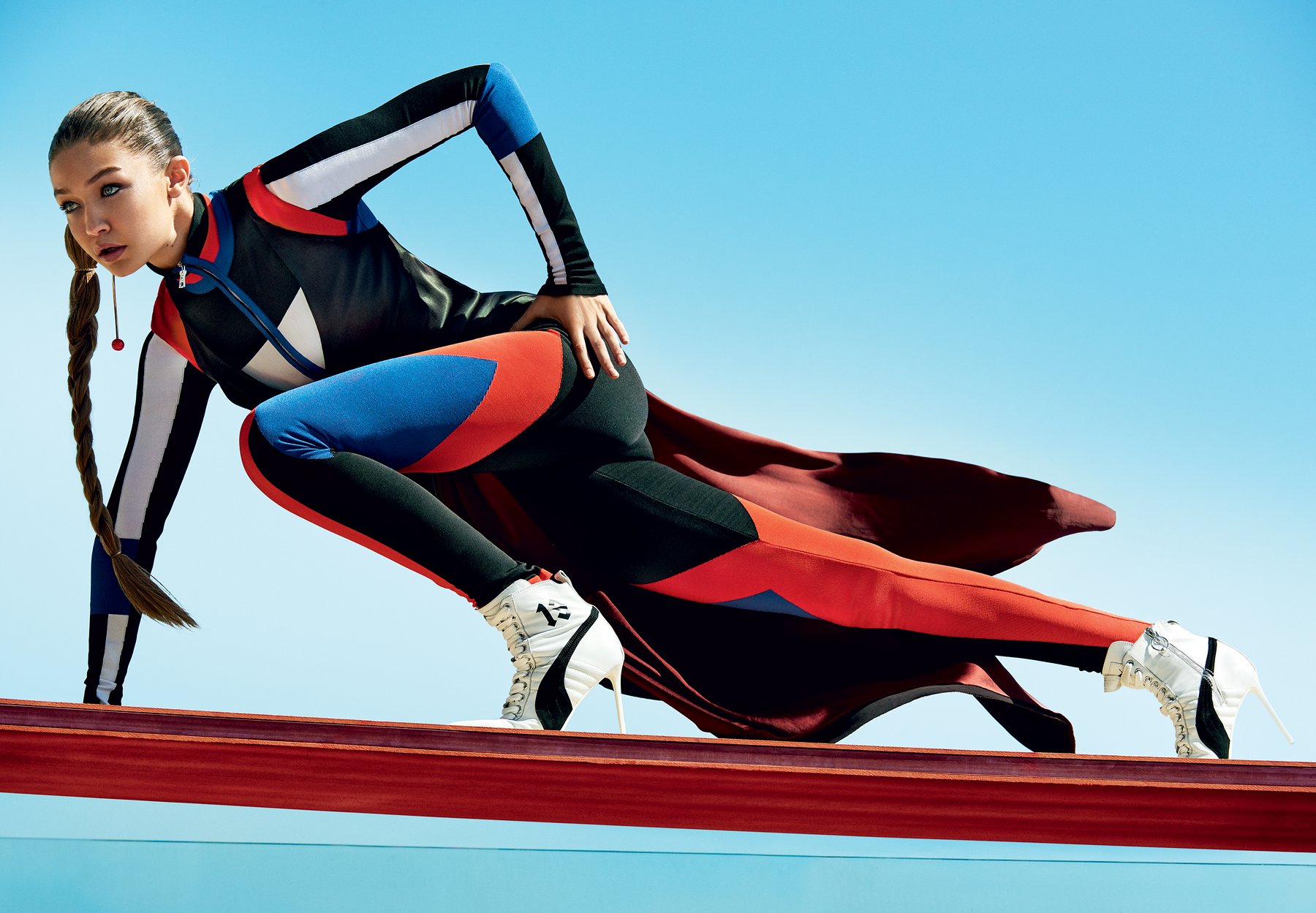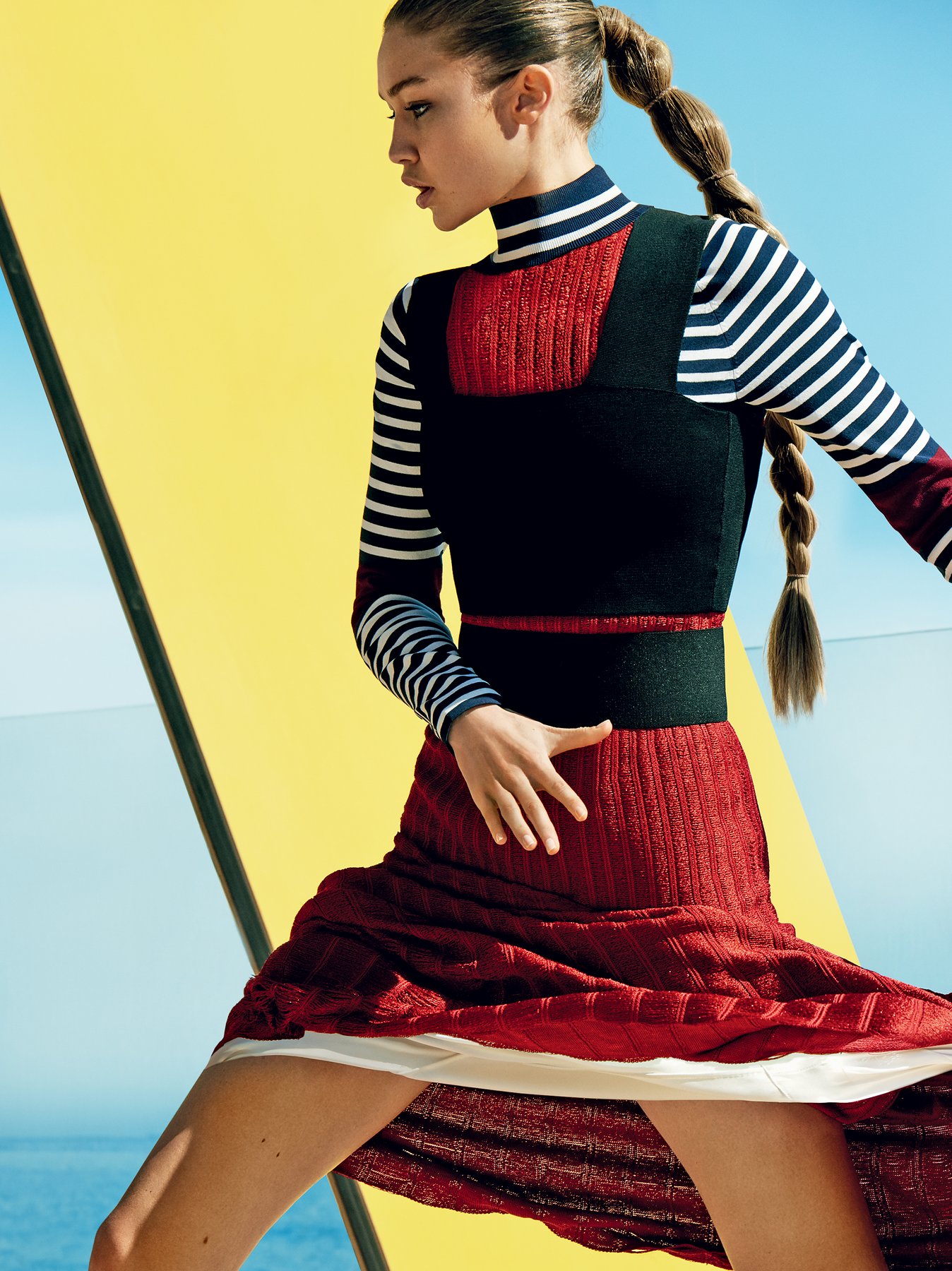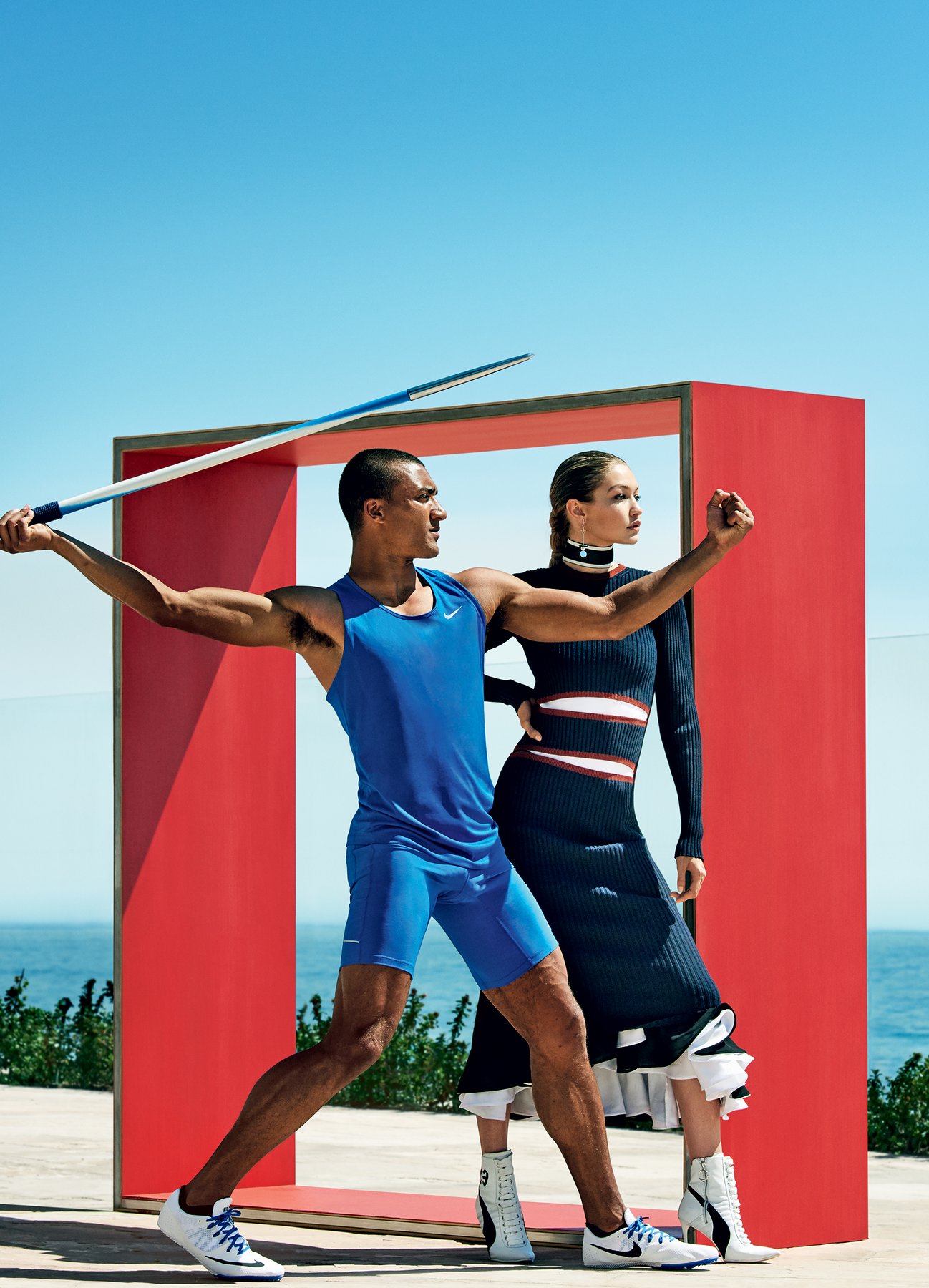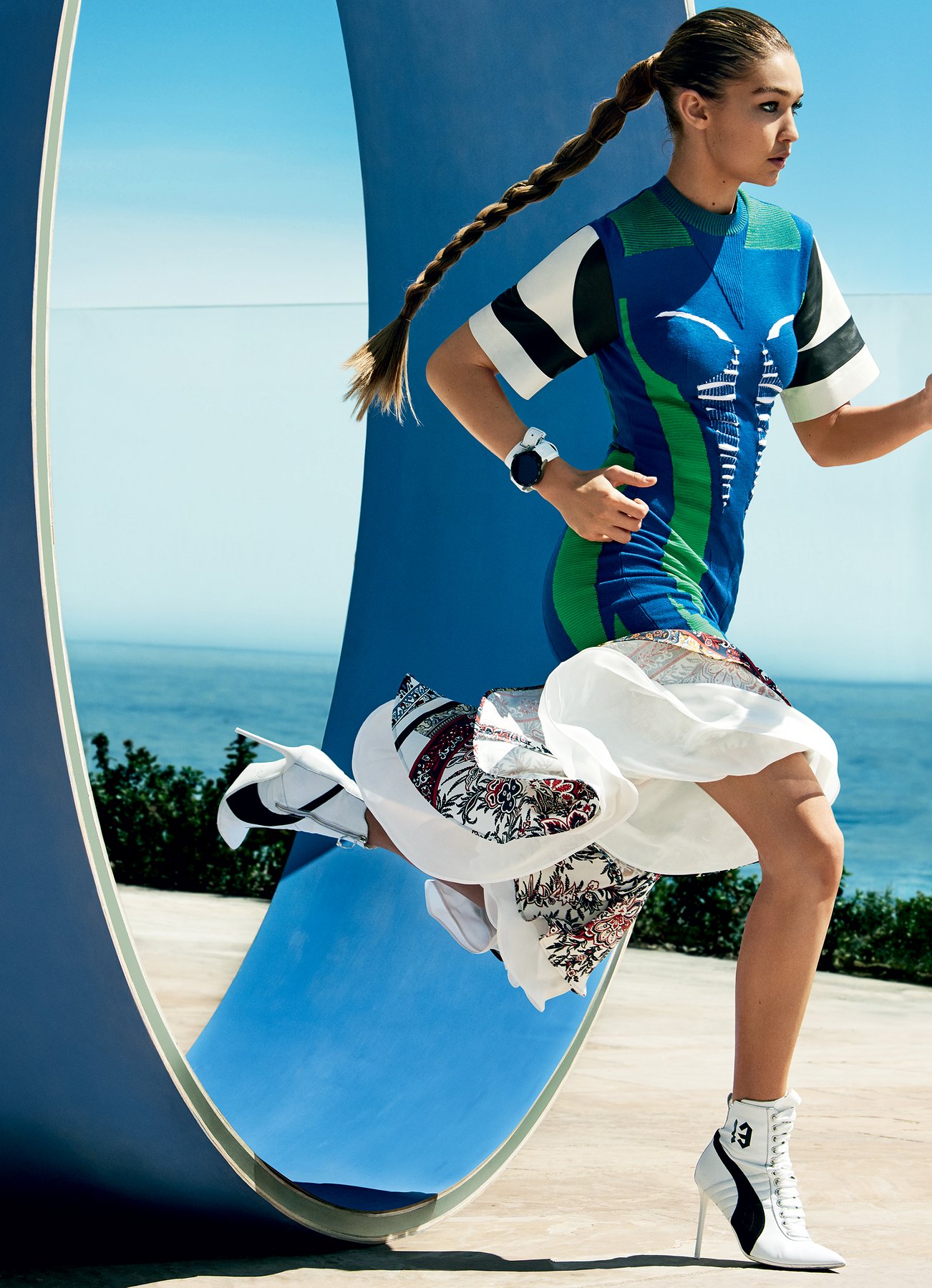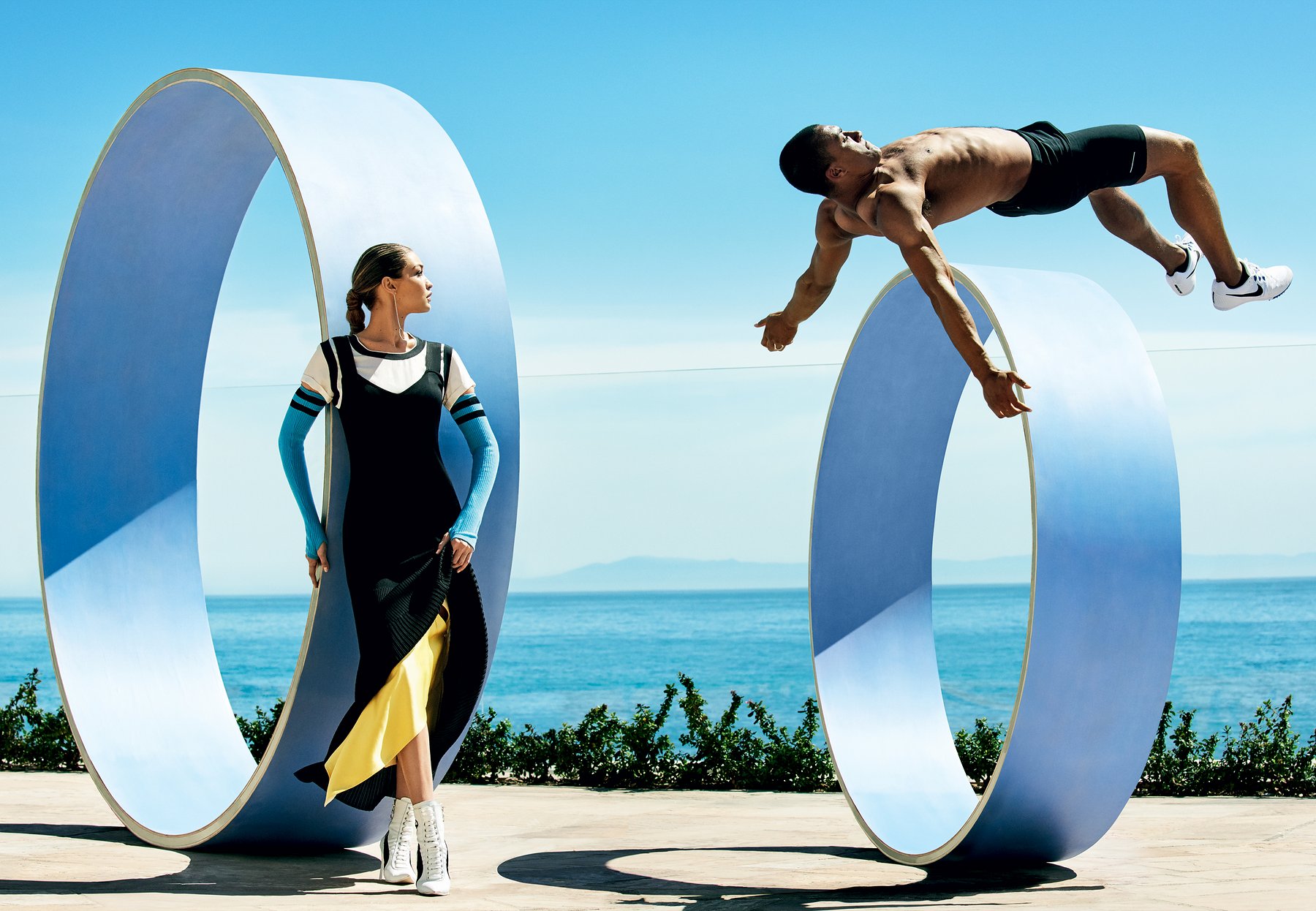 All images courtesy of Mario Testino for Vogue Magazine