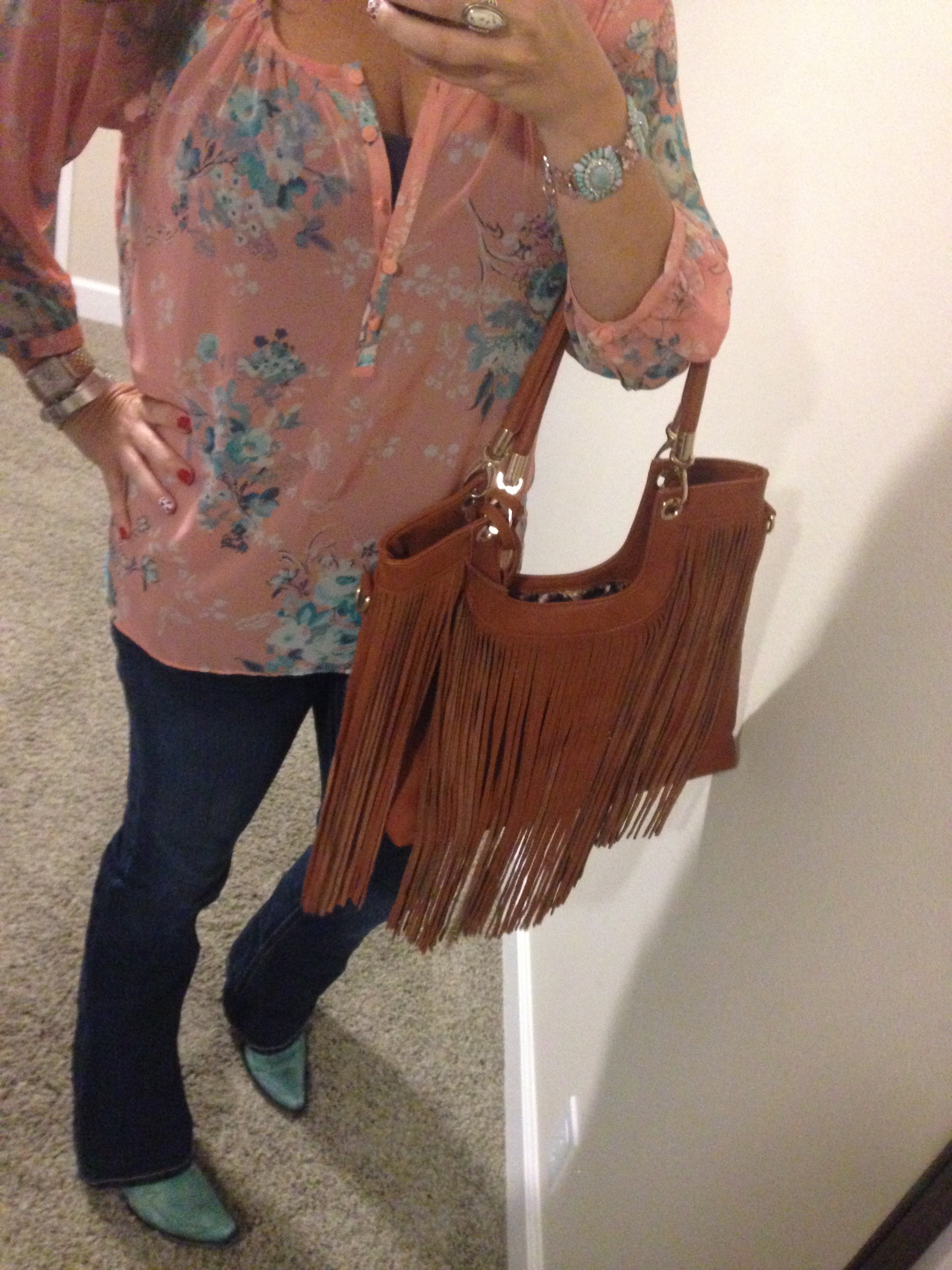 Thank goodness it's almost Friday because I'm exhausted!!!  This humidity and 105 weather is gross and it's all I can do to try to stay cool.  Even though it's hot, I just had to wear my new cowboy boots that came in the mail just this week!  My friend Heath over at Cowboy Cool Dallas hooked me up with some fabulous aqua Old Gringos!  I'm in love and can't wait to wear these babies to the Luke Bryan show next month.  In the meantime, I had to break them out and they went just perfectly with one of my favorite Lauren Conrad tops from Kohls.  Take a look and let me know what you think!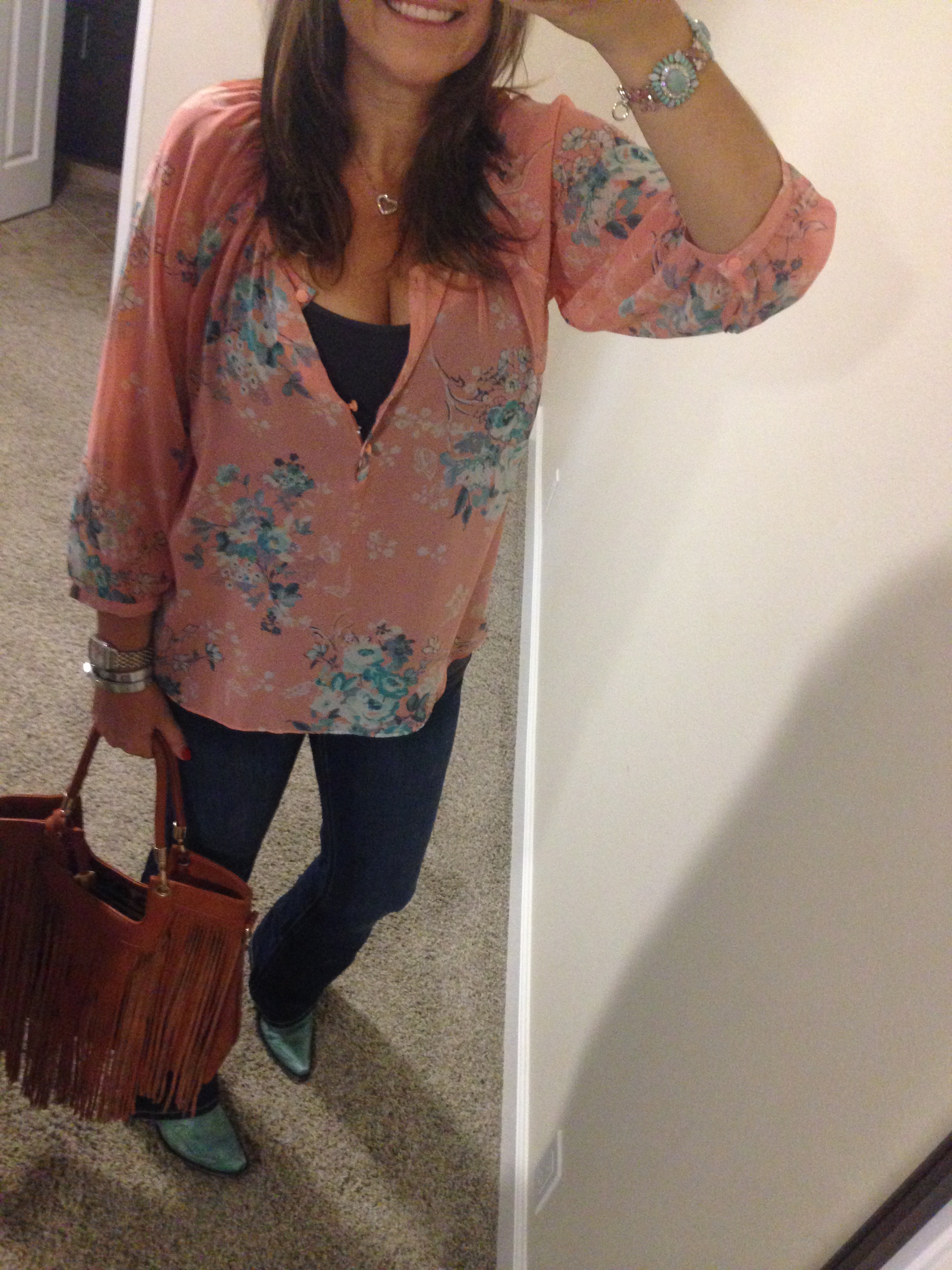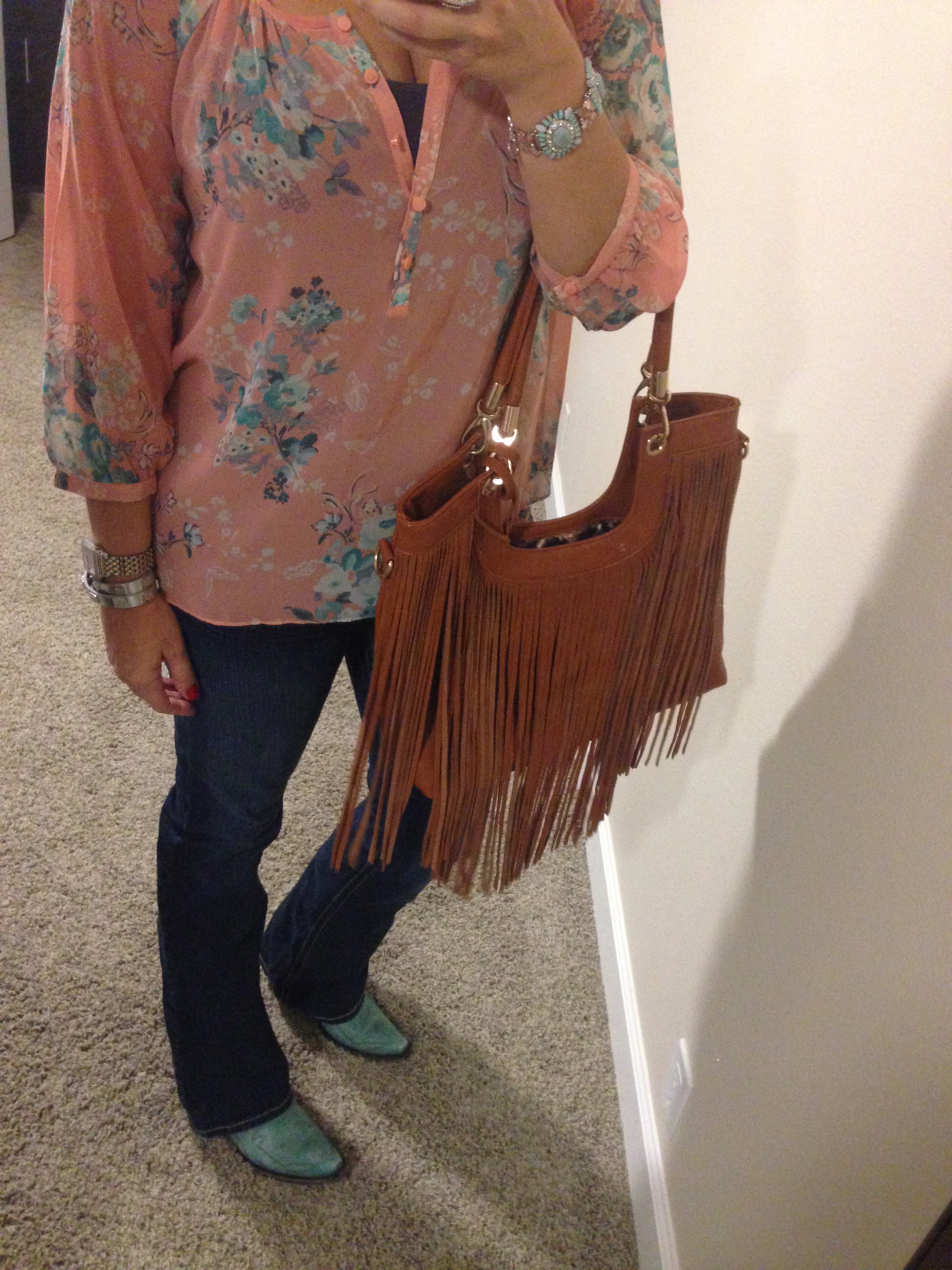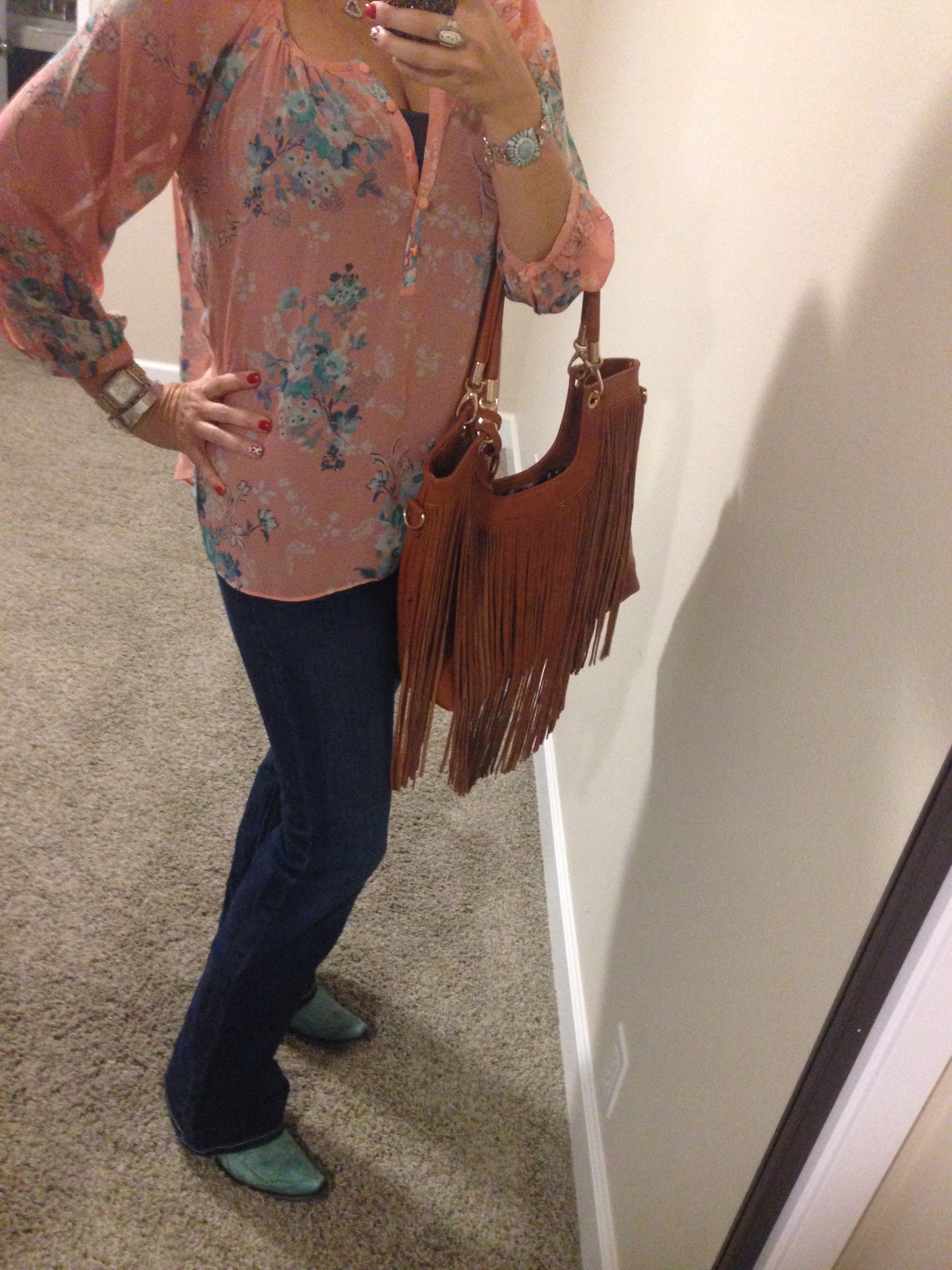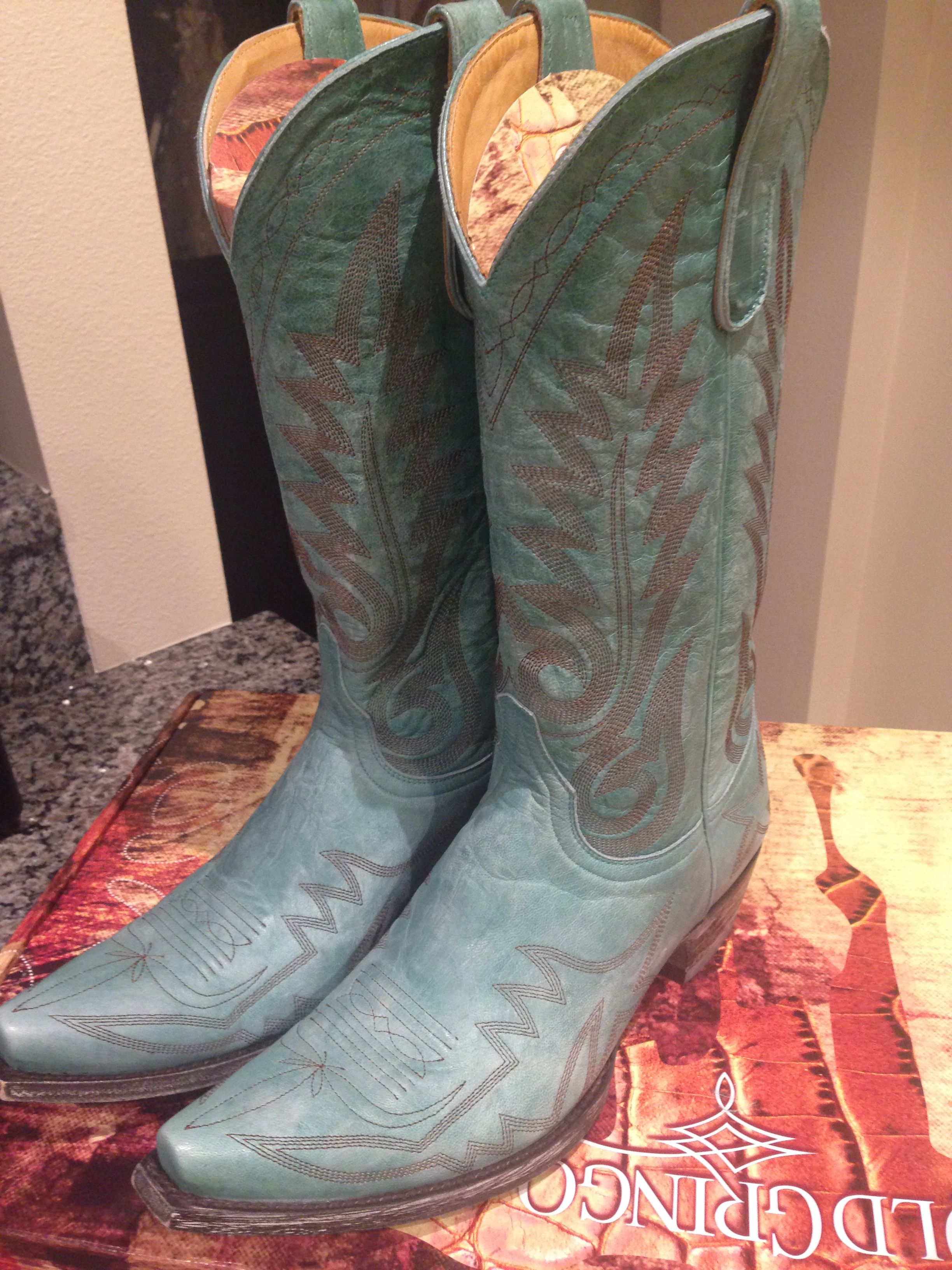 What I'm wearing–Blouse: c/o Lauren Conrad for Kohls (similar)//Tank: Envy Me Fashions//Jeans: Southern Thread for Boot Barn (similar)//Boots: Old Gringo via Cowboy Cool Dallas//Bracelet: c/o Carolee (ON SALE!!!)//Bag: c/o Bijuju (similar)//Necklace: my own (similar)//Watch: Michele//Wrap bracelet: c/o Rustic Cuff (similar)//Earrings: Brighton (similar)
Please don't forget to enter my current giveaway for a Candy Lipz lip plumper!  It's amazing!!!