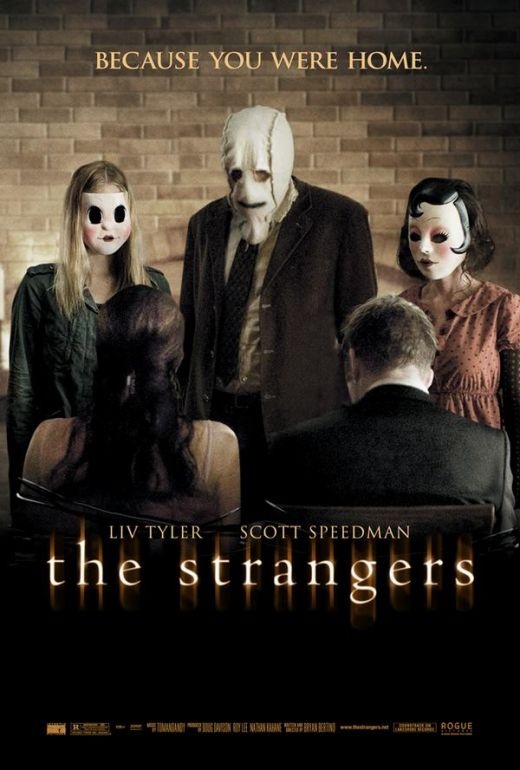 Halloween is almost here and that means lots of scary movies this weekend…maybe a marathon?  One of my favorite scary movies that isn't too gory but freaks me out is The Strangers (2008).  Never seen it?  You have to go get it right now!  If you have seen it, did it freak you out as much as it did me?  Those masks!  Here's some fun trivia about the film.  Have a great Friday!!!
–Arguably based on the 1981 Keddie Resort murders in northern California, although this has not been substantiated by anyone connected with the movie, with the writer claiming it is based on a childhood experience.
–Many theaters across the United States were sent faulty reels of the movie, containing sound problems, which made a few minutes to several scenes of the movie filled with nothing but static. Most movie-watchers didn't even realize the sound was a problem, since the dark overtone and loud background music at some areas make the static seem like part of the movie.
—Liv Tyler suffered from tonsillitis during shooting.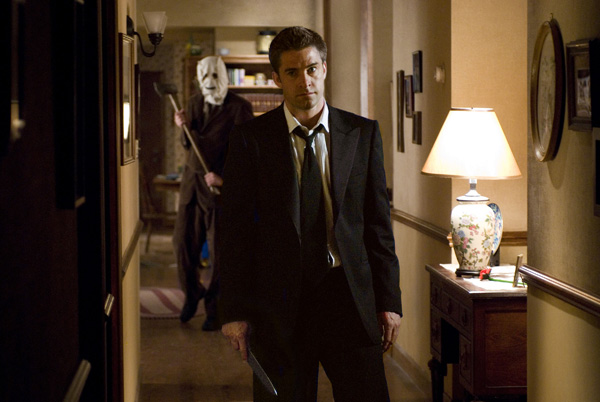 –The script was originally titled "The Faces."
–The film was shot entirely with hand-held cameras or steady cams. Every shot has some camera movement.
—Bryan Bertino said the film was inspired by the infamous Charles Manson murders.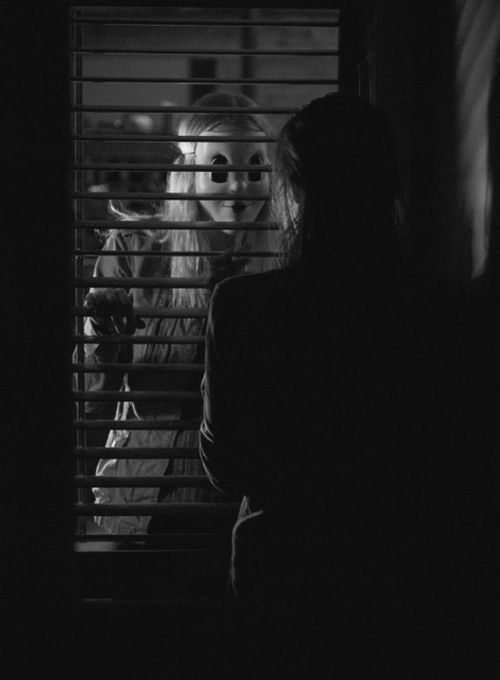 –According to director Bryan Bertino the film is partially based on an incident he experienced as a child. One evening, a stranger came to his door, asked for someone who wasn't there, and left. Later, Bertino found out that other homes in his neighborhood had been broken into that night.
–The song "Mama Tried", which is heard several times during the film, is a 1968 hit byMerle Haggard and the Strangers.
–The exterior shots of the house were filmed at an actual farm house. The film makers were surprised to discover the property had a barn, garage, a forest and a long enough road.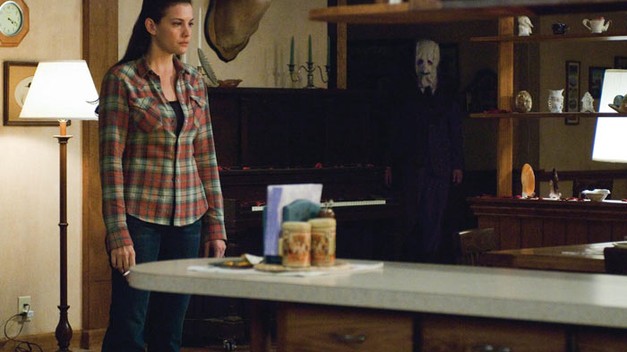 –The movie was not shot inside of an actual house, the interior of the home was built on a sound stage.
–During filming, in order to get an actual reaction from Liv Tyler, Bryan Bertino would tell her where to expect a loud bang from, but would then have the loud noise come from a completely different direction.
–According to Bryan Bertino and Liv Tyler, the finale had much more interaction and dialog between the victims and the strangers in the original script. It was cut to keep the intruders mysterious and eerie.
–There were two special prosthetic makeups for Glenn Howerton. One of them was for fresh kill (which took 3 hours in the make-up chair), when he was shot in the face byScott Speedman, and the other was for 1-hour-later prosthetics.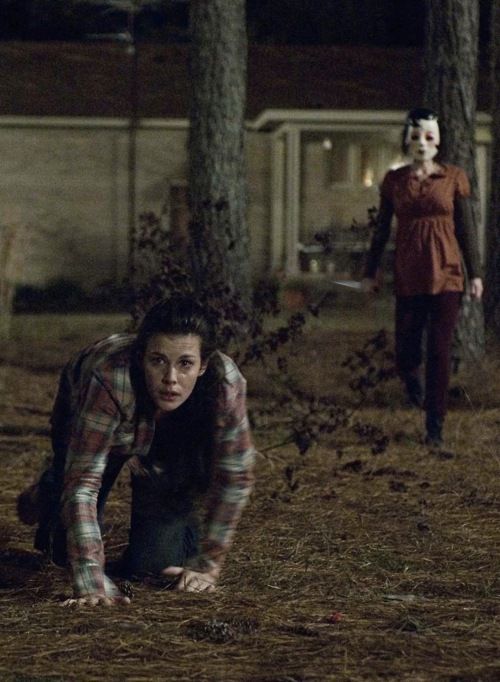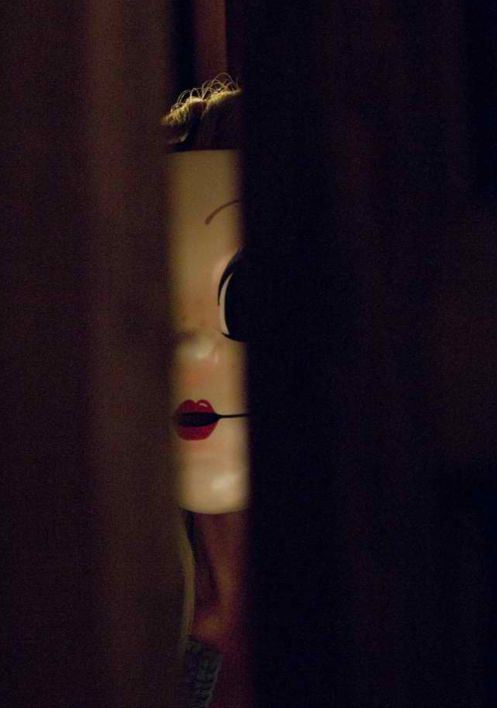 All trivia courtesy of IMDB