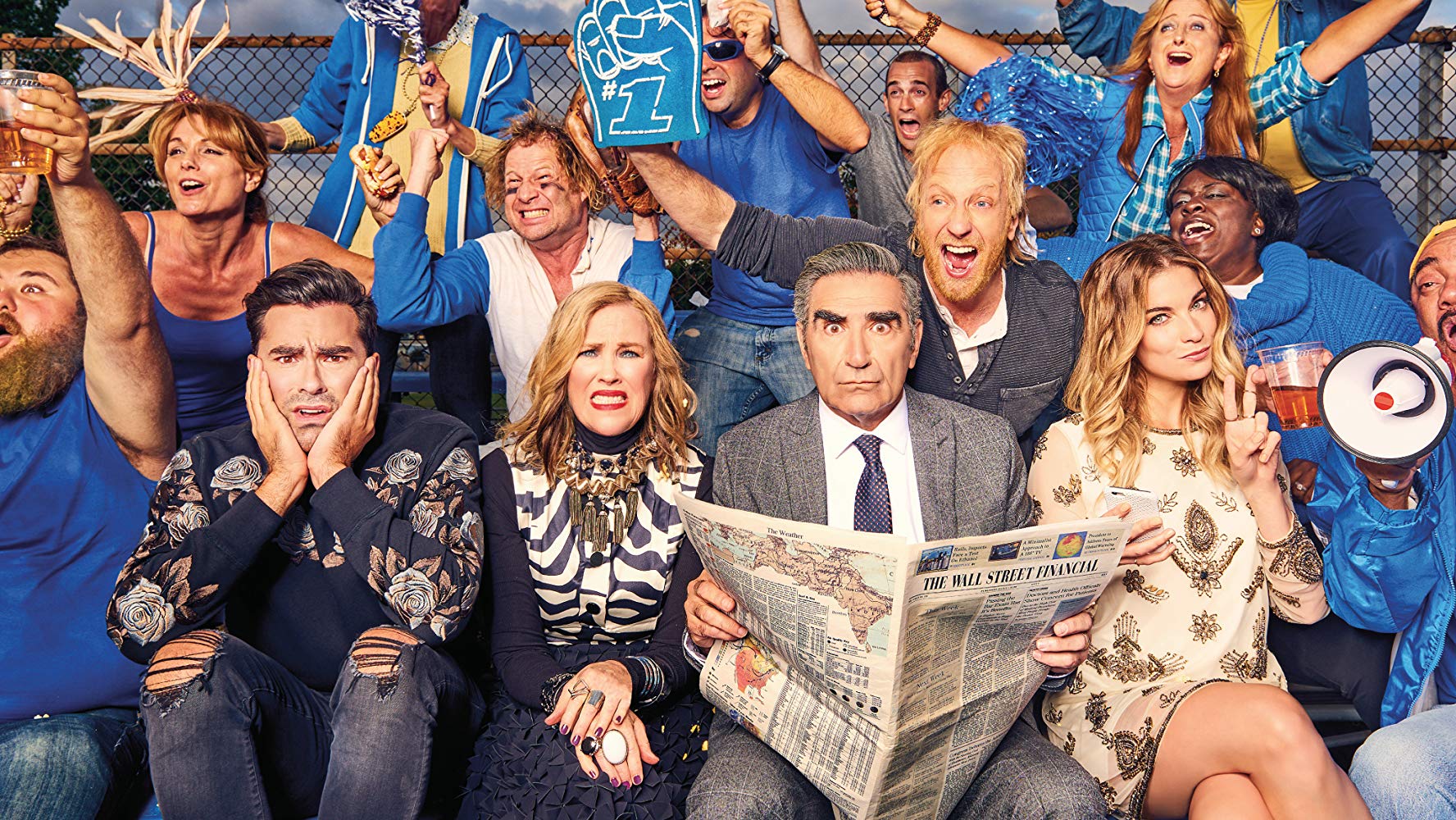 I tend to binge watch. When I find a show I like I want to watch every episode I can when I can. With us being so busy this summer I love that I can record my favorite shows and watch them later by using my Fire Tv Recast. How did we live without DVR's? I'm patiently awaiting the return of Homeland and Peaky Blinders, so I decided to check out Pop Network's "Schitt's Creek." This show is hilarious…omg. Are you watching?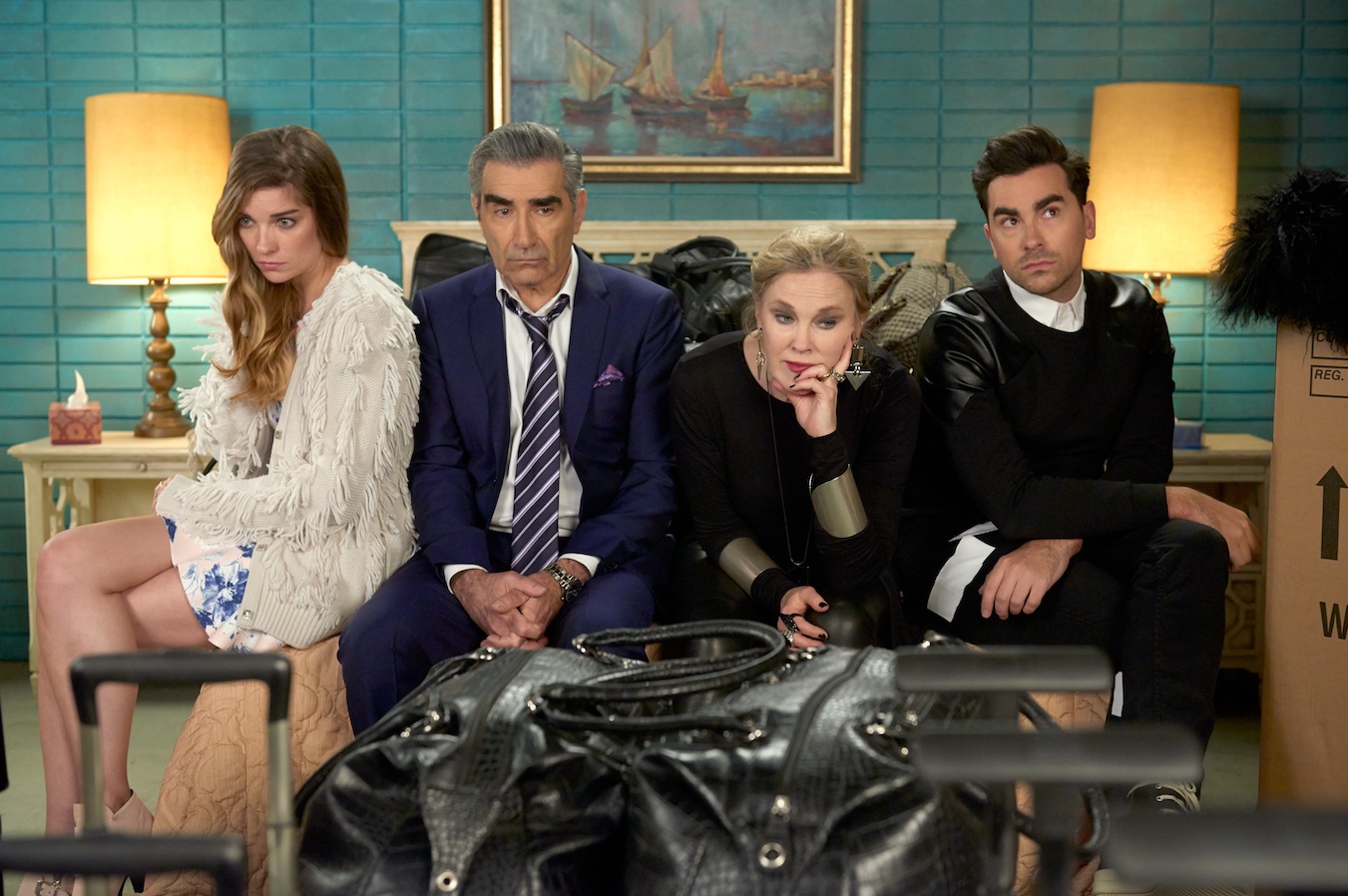 Eugene Levy (Johnny) works on the show with his real-life son and daughter. Dan Levy plays David, Johnny's son, and Sarah Levy plays Twyla, a waitress at the town diner.
The motel that the Rose family lives in is located in Orangeville, Ontario, whereas Bob's Garage, the Tropical Diner, and the Schitt's Creek General Store are located in Goodwood, Ontario. All three can be found at the same intersection.
The ponytail-mullet hairpiece worn by Chris Elliott as Mayor Schitt has a history to it. He wore the top part of the same hairpiece in Cabin Boy (1994).
Eugene Levy and Catherine O'Hara previously starred as a couple of porcupines in the animated movie Over the Hedge (2006) and as husband and wife in Best in Show (2000). They also play singing partners with a rich history in the movie A Mighty Wind (2003).
"The first scene in the series was shot the last day of the shoot. The crew got all dressed up." – producer Colin Brunton, quoted on "Schitt's Creek" Facebook page.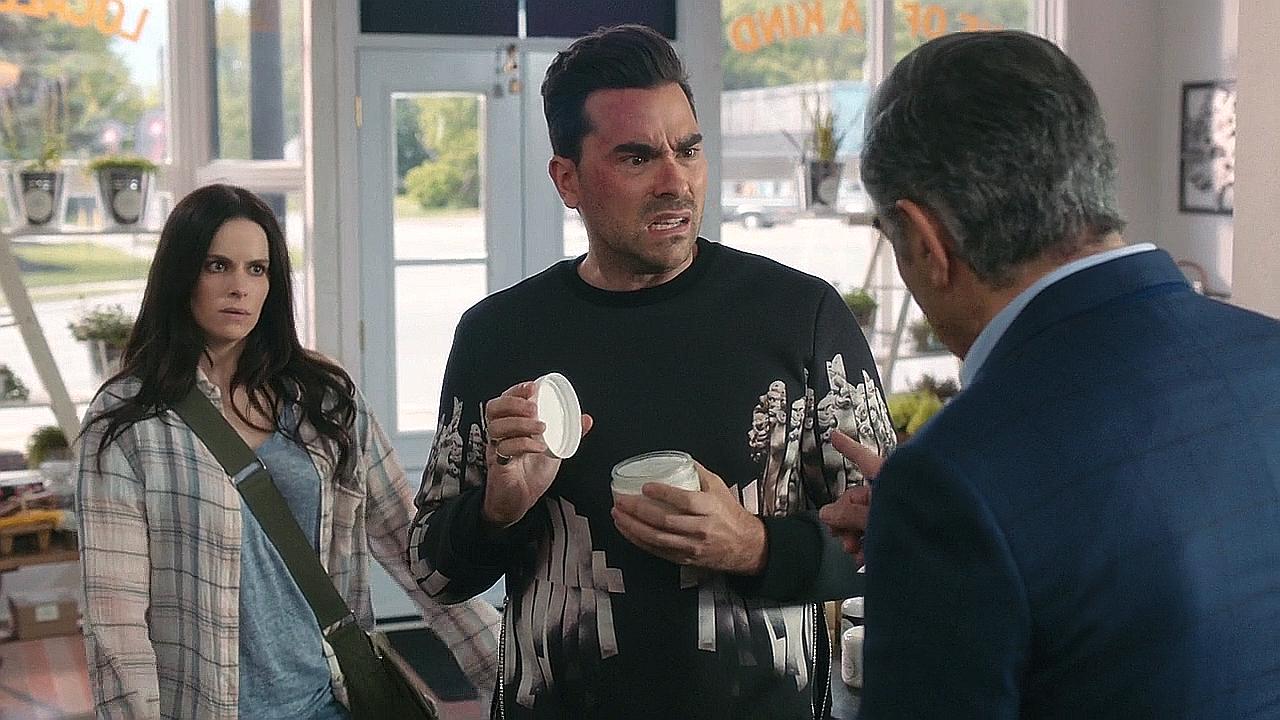 In the show's unaired pilot, the role of Alexis Rose was originally played by Abby Elliott, daughter of comedian Chris Elliott, who plays Roland Schitt. Unfortunately, she was unavailable when the show was picked up for production, so the role went to Annie Murphy.
The fictional town of Schitt's Creek is located at Pinewood Studios, Toronto, Ontario, Canada.
Noah Reid's acoustic cover of Tina Turner's "Simply the Best" from the Season Four episode "Schitt's Creek: Open Mic (2018)" became a Top 10 single on the iTunes Canada chart in February/March 2018.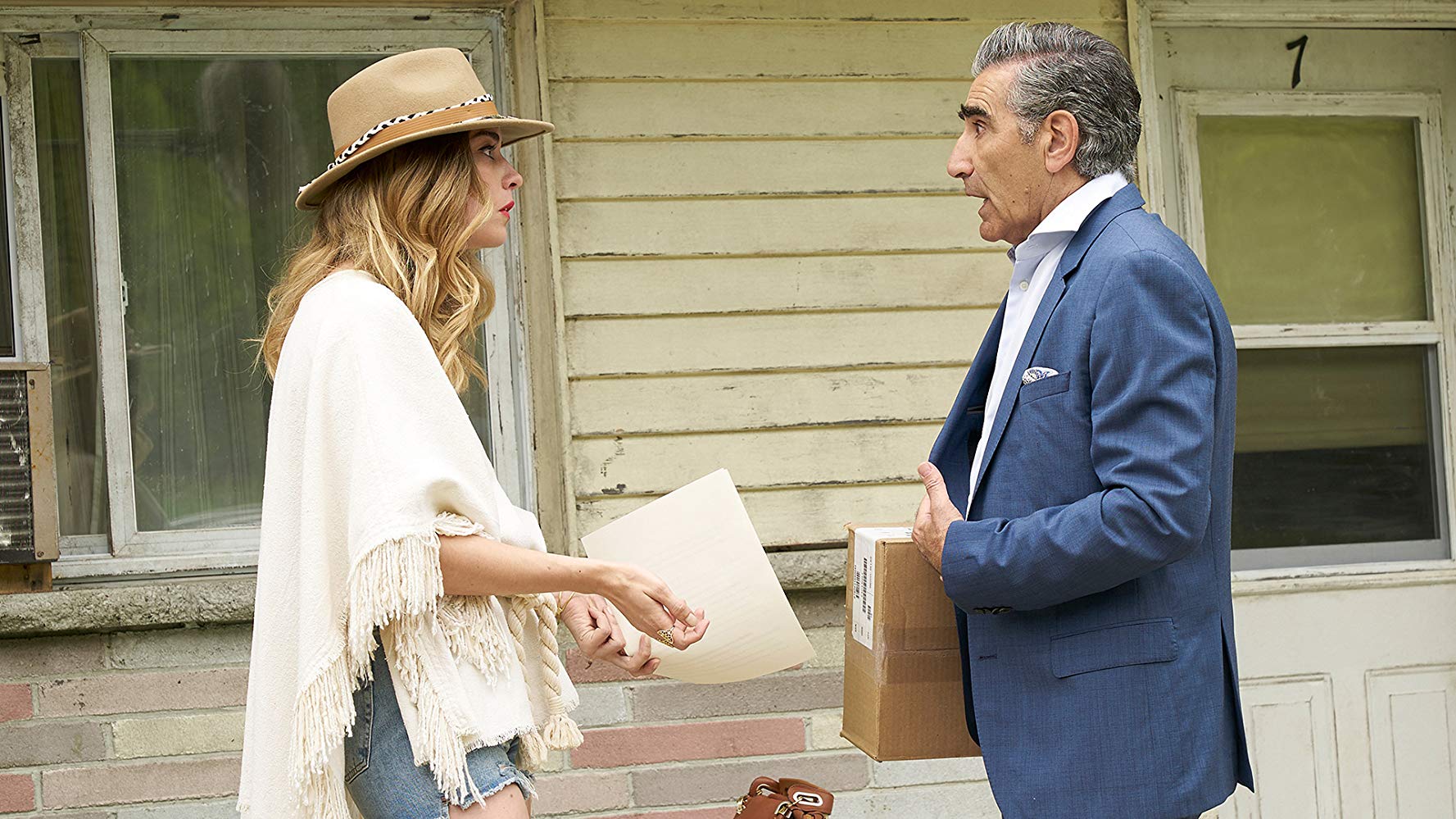 "Roland Schitt" is a play on words and sounds a lot like "roll in" Schitt. Same goes with "Horace Schitt", which sounds like "horse" Schitt.
Jennifer Robertson and Chris Elliott, who play husband and wife, are both children of members of a comedy duo: Double Exposure and Bob & Ray, respectively.
Both Catherine O'Hara (Moira Rose) and Tim Rozon (Mutt Schitt) have starred in projects about Wyatt Earp: Catherine O'Hara starred in the movie Wyatt Earp (1994), playing the character of Allie Earp; Tim Rozon starred in the TV show Wynonna Earp (2016), playing the character of Doc Holliday.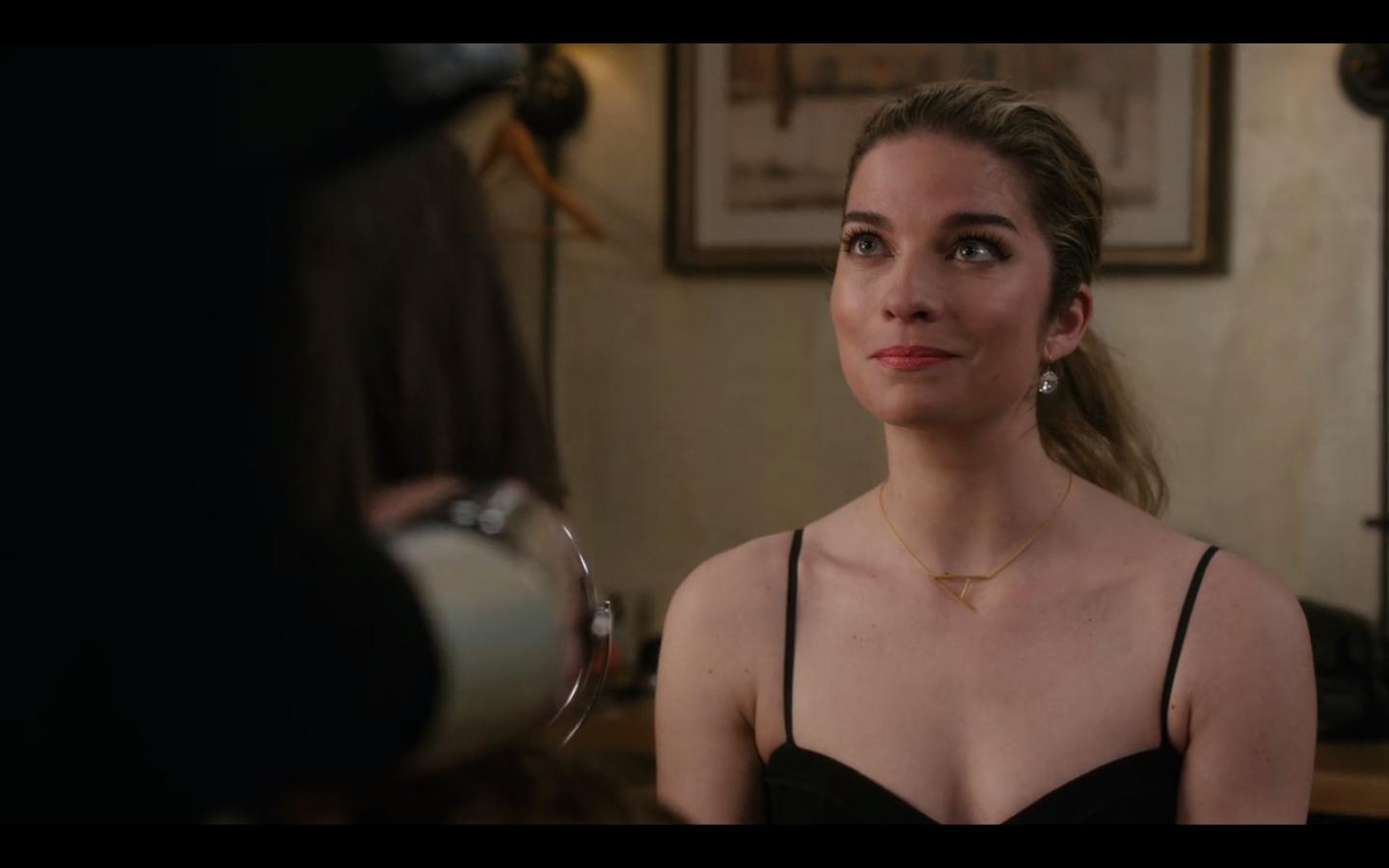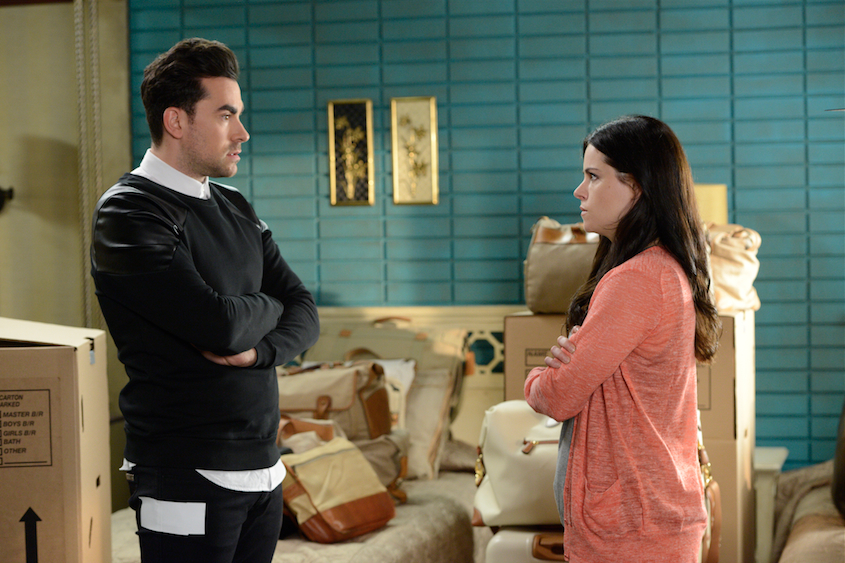 IMDB says the show takes place "when rich video-store magnate Johnny Rose and his family suddenly find themselves broke, they are forced to leave their pampered lives to regroup in Schitt's Creek." Basically they move to a small town and we get to watch these pampered people get used to the way things really are. My favorite character is definitely Alexis. They dress her adorable. If you're watching who's your favorite?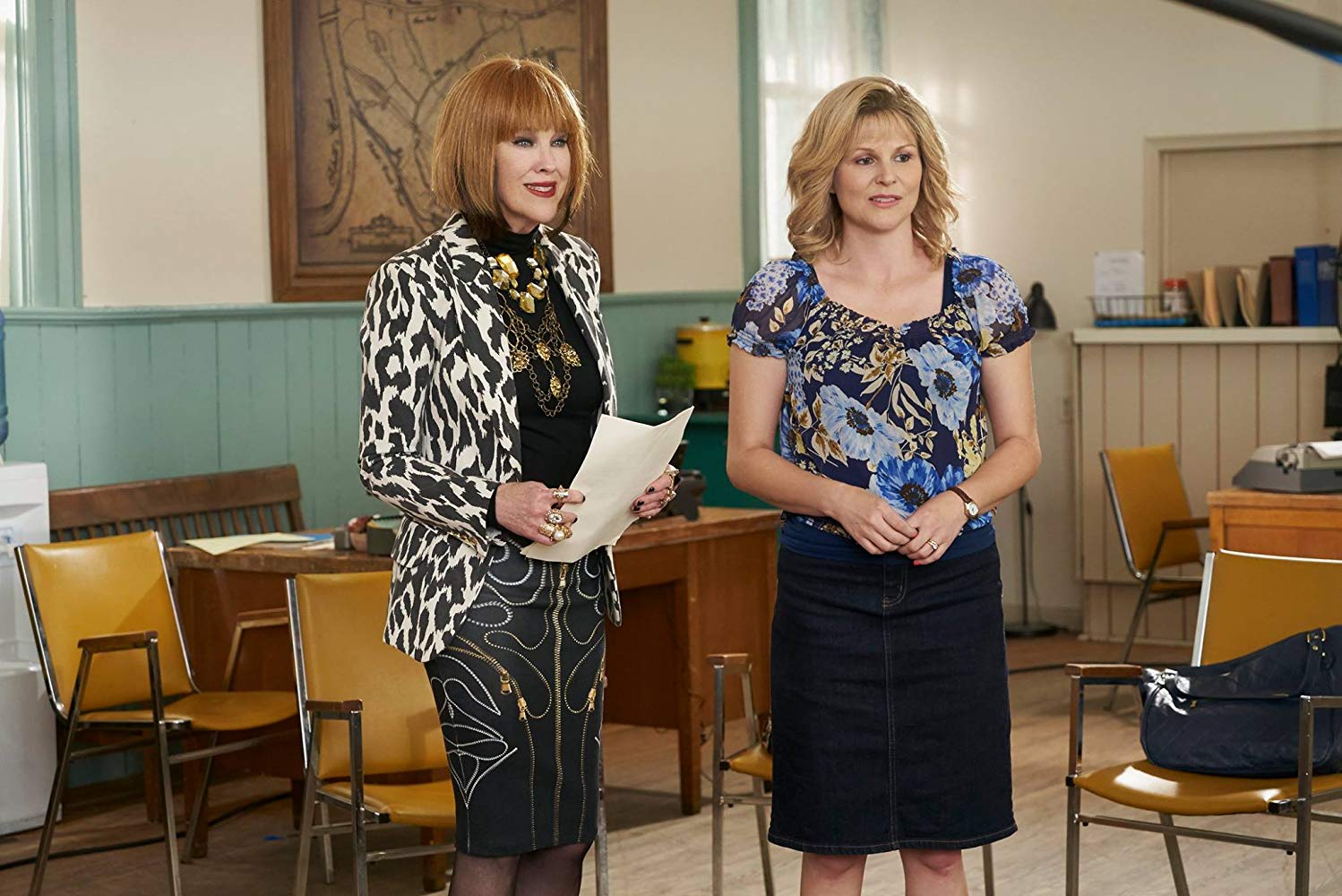 If you haven't started watching yet, here's some fun trivia to get you interested. Let me know what you think!
All trivia courtesy of IMDB.