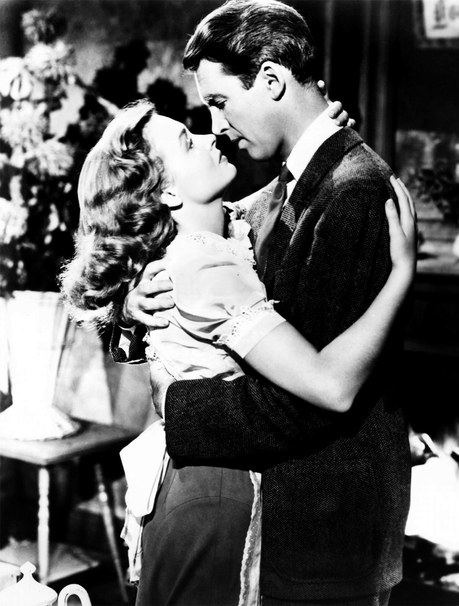 Can you believe it's been 70 years since Frank Capra's iconic film "It's a Wonderful Life" was released?  It wasn't a big success at first if you can believe it!  Over the years it's become one of the biggest holiday films out there and a definite classic.  If you haven't seen it, I'd highly recommend you check it out, and in the meantime, here's some fun trivia for you to take a look at!  Let me know what you think of the film if you've seen it, or after you watch it!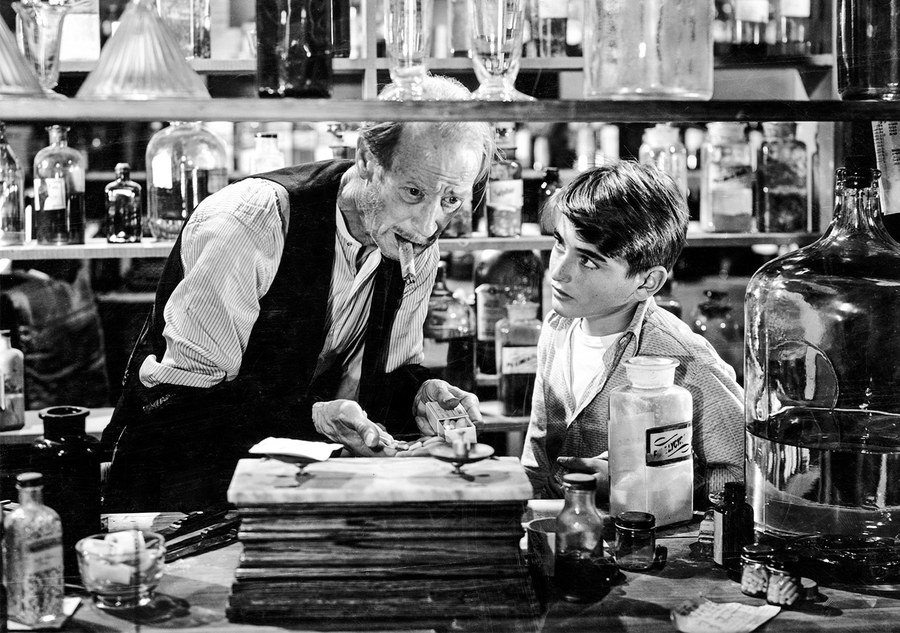 Frank Capra: [Warner] One of the reasons H.B. Warner got the part of the pharmacist, Mr. Gower, was because he actually studied medicine before going into acting. He was also in some of Frank Capra's other films, including Mr. Deeds Goes to Town (1936), Lost Horizon (1937), You Can't Take It with You (1938) and Mr. Smith Goes to Washington (1939). The character's name Gower derived from Capra's employer Columbia Pictures, which was located on Gower Street for many years. Also on Gower Street was a drugstore that was a favorite for the studio's employees.
Carl Switzer ( aka "Alfalfa" from MGM's Our Gang/Little Rascals series) makes a cameo in this movie in the dance scene.
When Sam Wainright talks to George and Mary with his wife, George has a document in his pocket; this may be his life insurance policy.
A portrait of Abraham Lincoln hangs over George's desk in the Baileys' living room. Henry Fonda, who was James Stewart's close friend, played Lincoln in Young Mr. Lincoln (1939). There are also publicity photos of Donna Reed, Thomas Mitchell, Beulah Bondi, and Todd Karns on the wall.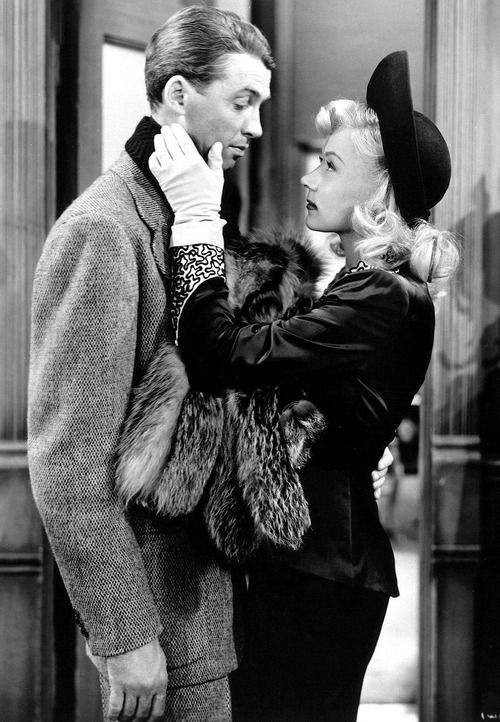 George smokes a cigarette, a cigar and a pipe in the film.
Included among the "1001 Movies You Must See Before You Die", edited by Steven Schneider.
Bedford Falls is a fictional town in upstate New York (as seen on the death-certificate telegram received by Mr. Gower). It is a combination of two real towns: Bedford Hills (in Westchester County) and Seneca Falls (midway between Rochester and Syracuse). Elmira is said to be near Bedford Falls, but this statement is true of Seneca Falls.
Violet is almost never seen without a hat on or something in her hair; the exception is ironically George and Mary's wedding.
Other actresses considered for the role of Mary Bailey were Olivia de Havilland, Martha Scott and Ann Dvorak. Ginger Rogers allegedly turned down the role because she thought the character too bland. When Rogers penned her autobiography, she questioned that decision by asking the readers, "Foolish, you say?"
During the bank run scene, Frank Capra rehearsed the scene between James Stewart and Ellen Corby several times. When Corby's character was asked how much money she needed, she replied $17, which was in the script. Just prior to the first actual take, Capra took Corby aside and told her to give Stewart an odd number. He thought it would be funnier. When she said "17.50" to Stewart; he was taken off-guard and impulsively kissed her, which was not in the script. Stewart's spontaneous reply was so genuine that Capra left the scene in the final film.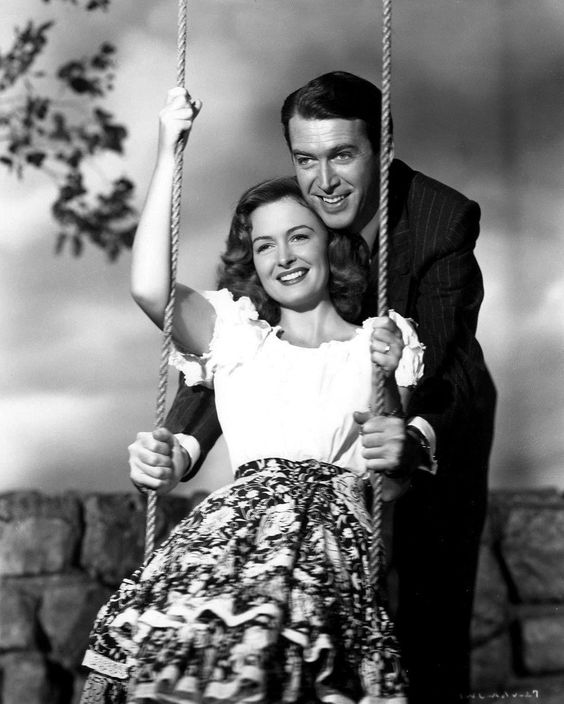 The iconic scene where James Stewart's character runs through a snow-swept Bedford Falls was actually filmed on a scorching July day.
There are several examples of product placement in Gower's drugstore; Coca-Cola; Paterson tobacco pipes; La Unica cigars; Camel cigarettes; Lucky Strike cigarettes; Chesterfield cigarettes; Sweet Caporal cigarettes; Vaseline hair tonic; Penetro cough syrup; Pepto-Bismol; Bayer Aspirin ("for colds and influenza"), and The Saturday Evening Post.
While this film was a box-office flop, it became a cherished holiday tradition in the US. This was because it was repeated dozens of times on many local stations during the holiday season between Thanksgiving and Christmas Day. Due to a clerical error in the copyright office of NTA (its then-rights holder) in 1974, the movie's copyright wasn't renewed. The rights supposedly became public domain, so anyone who could obtain a print of the film could broadcast it without paying royalties to NTA, so stations could run the film virtually for free minus the cost of the station overhead. In the 1990s a series of court battles led to NTA'S successor, Republic Pictures, reacquiring the rights to the film by virtue of the source material ("The Greatest Gift") and the film's score, which were still copyrighted. So now NBC exclusively rebroadcasts the film at least twice annually during the holiday season.
The Bedford Falls set made use of 20 transplanted oak trees, and for the winter scenes 3000 tons of shaved ice, 300 tons of gypsum, 300 tons of plaster and 6000 gallons of chemicals. It made use of sets originally designed for Cimarron (1931) and it had a working bank and a tree-lined center parkway. Pigeons, cats and dogs were allowed to roam the mammoth set to give it a lived-in feel. Because the story covers different seasons and an alternate town, the set was extremely adaptable. Filming began on April 15, 1946, and ended on July 27, 1946, exactly on schedule for the 90-day deadline. The set was razed in 1954, and only two locations survived–the gymnasium at Beverly Hills High School (which is still in operation) and the Martini house, at 4587 Viro Rd. in La Canada-Flintridge, CA.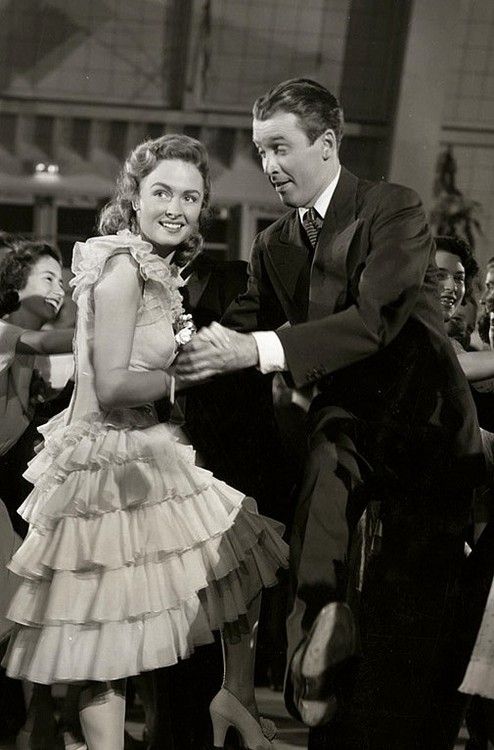 In the original short story the film is based upon, George's last name is Pratt, not Bailey. The short story begins with George on the bridge thinking about suicide. Clarence appears on the bridge, but doesn't dive into the water. George's wife is still called Mary. George makes his wish on the bridge. Clarence gives him brushes from a satchel so George can pretend he's a salesman in Pottersville, and then Clarence disappears. The Bailey Building & Loan went bust after someone made off with the money (Potter in the film), but it was $50,000, not $8000. Mary married someone else. The house they lived in was a wedding present from her father. George's father is still alive and has a dog called Brownie. He tries selling his mother a brush. Mary has a boy and a girl. George's mother is friendlier and lives in a nicer house. Harry drowned when he was 16, on the day he had his picture taken because of a sudden cramp. Instead of George's daughter practicing the same song over and over again, it was the church choir. George tries selling a brush to Mary. She's married to Art Jenkins, a boorish heavy drinker, and they're son takes after him, but she's not an old maid. George runs into Clarence on the bridge. The car's not by the tree, but the damage is when things are back to normal. He doesn't see Harry at the party but at his parents house. He wrestles with the dog. He wakes the kids up and Mary was getting ready to go to church. The brush he sold to Mary appears at the end. There's no mention of Clarence wanting wings, Mr Potter, or why George wanted to kill himself. The short story covers the last 30 minutes of the film. Clarence doesn't carry around a book of Tom Sawyer in the story, just brushes.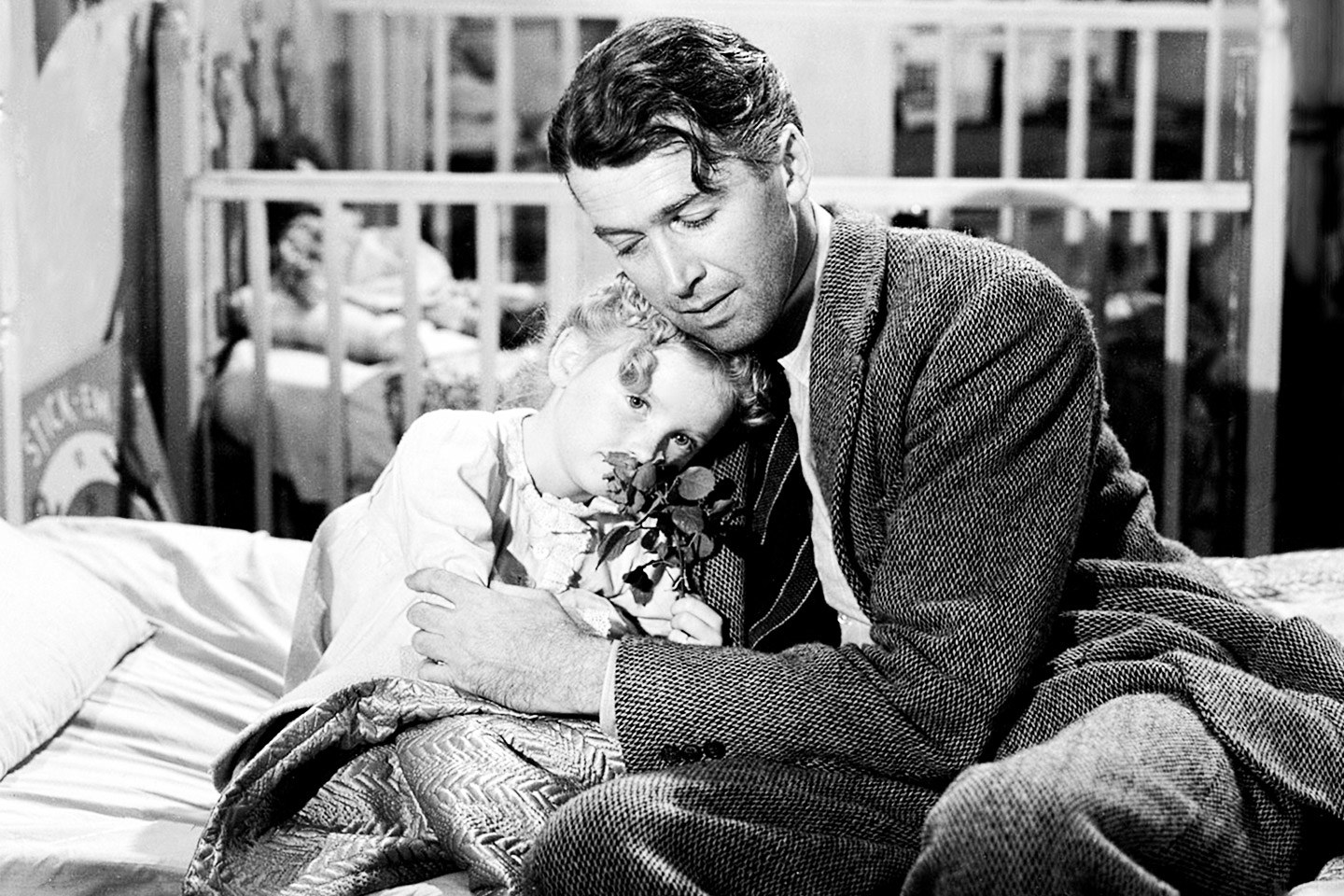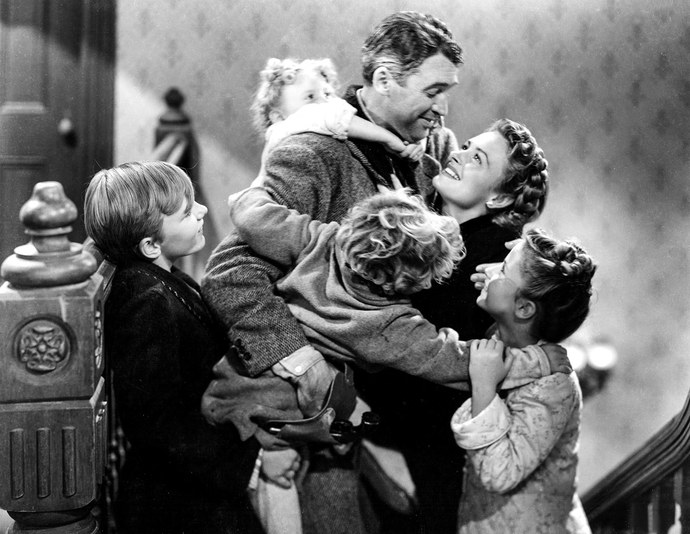 All trivia courtesy of IMDB