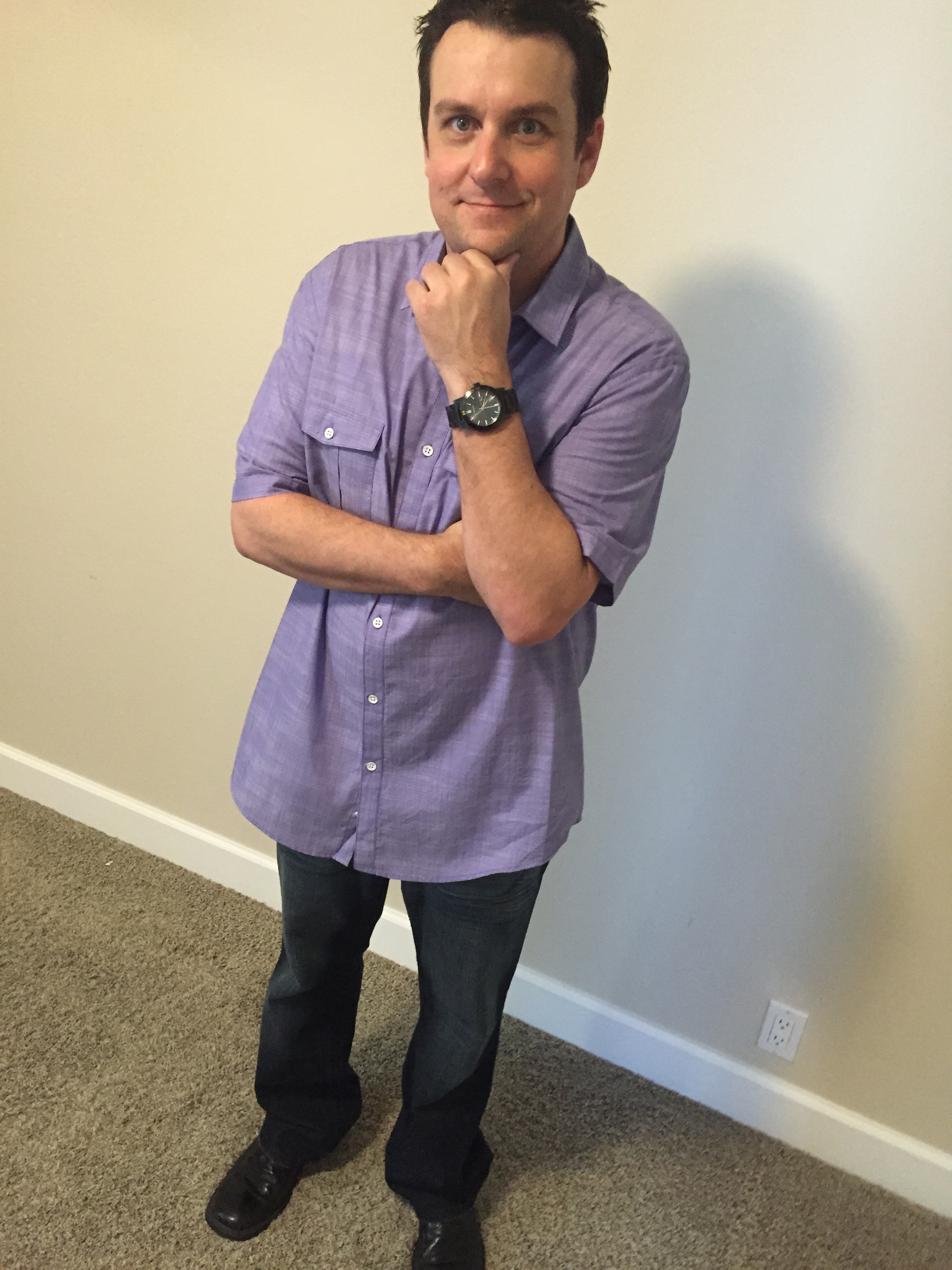 Usually I feature what I'm wearing, but I wanted to share a little bit of men's style, so you get to see what he's wearing.
I'm loving the lavender shirt and dark, distressed jeans.  All outfit details are below.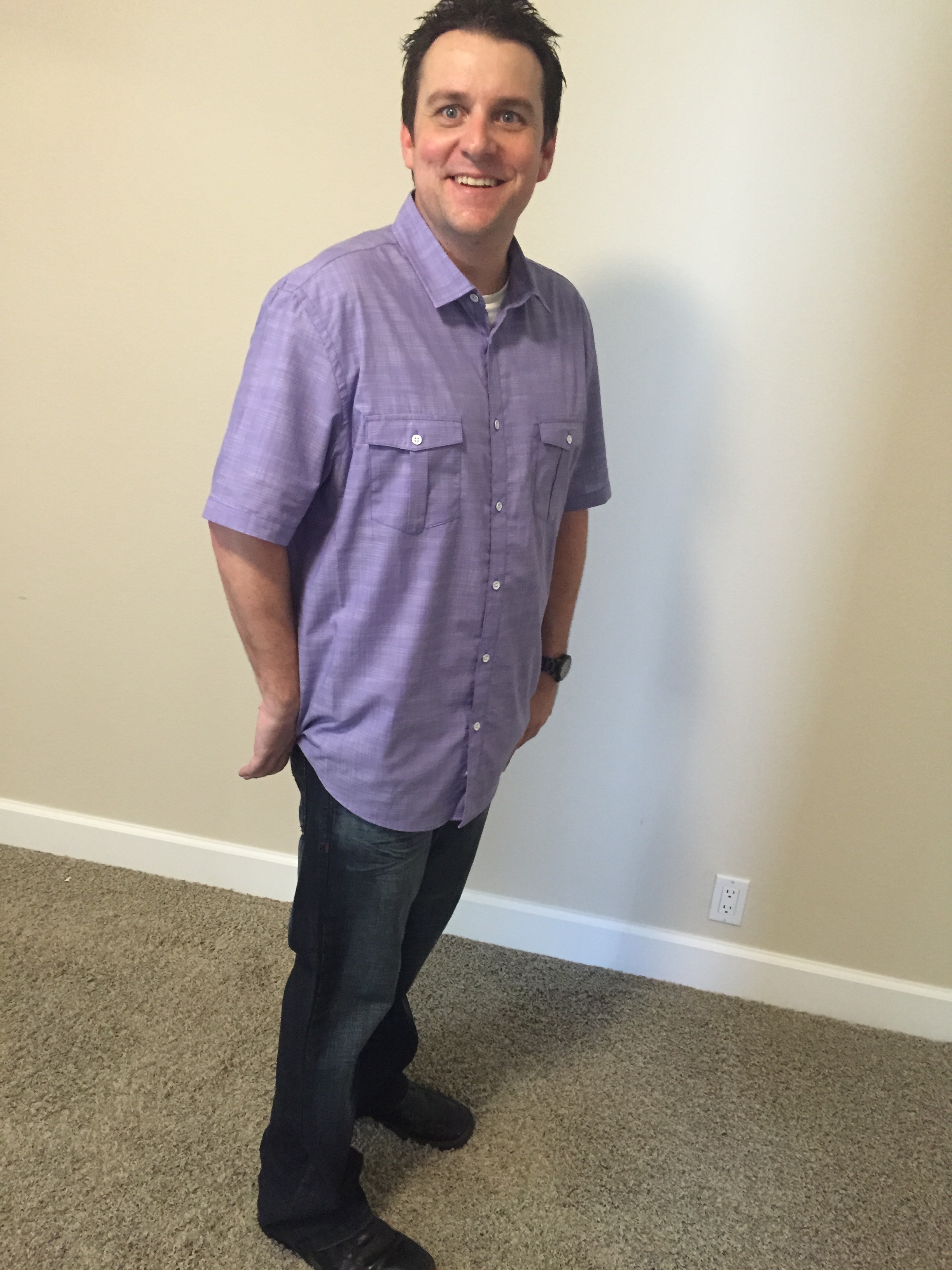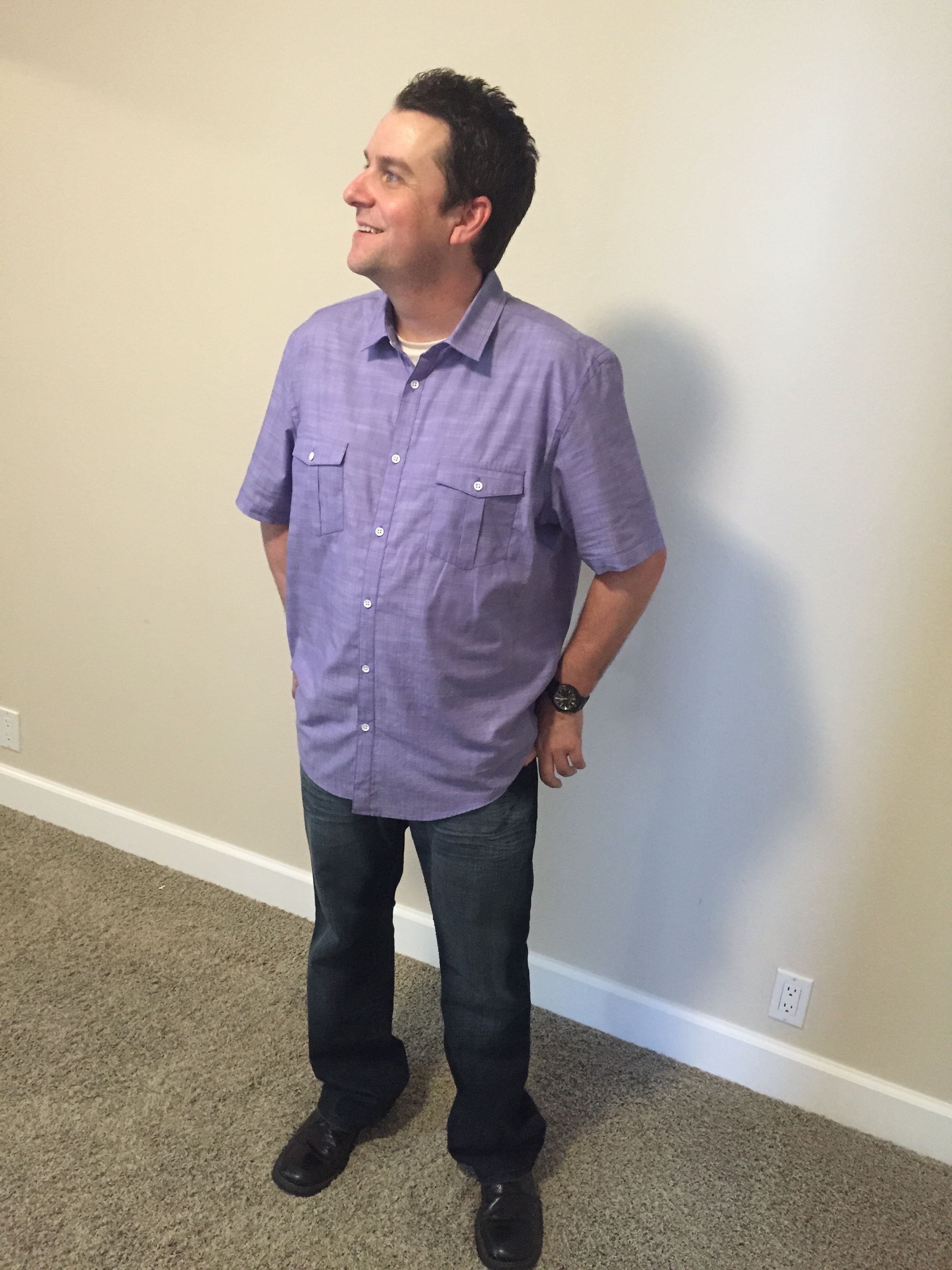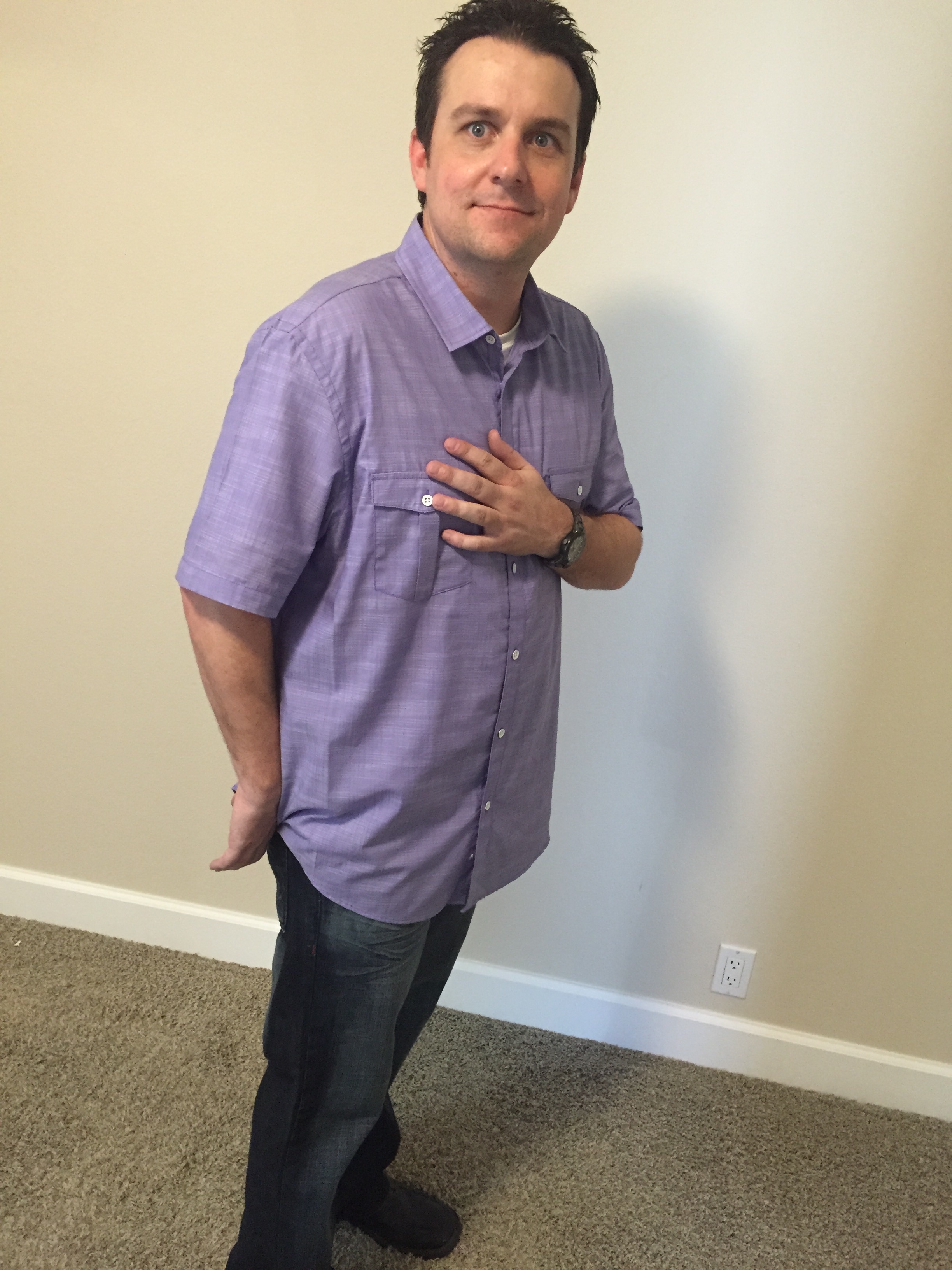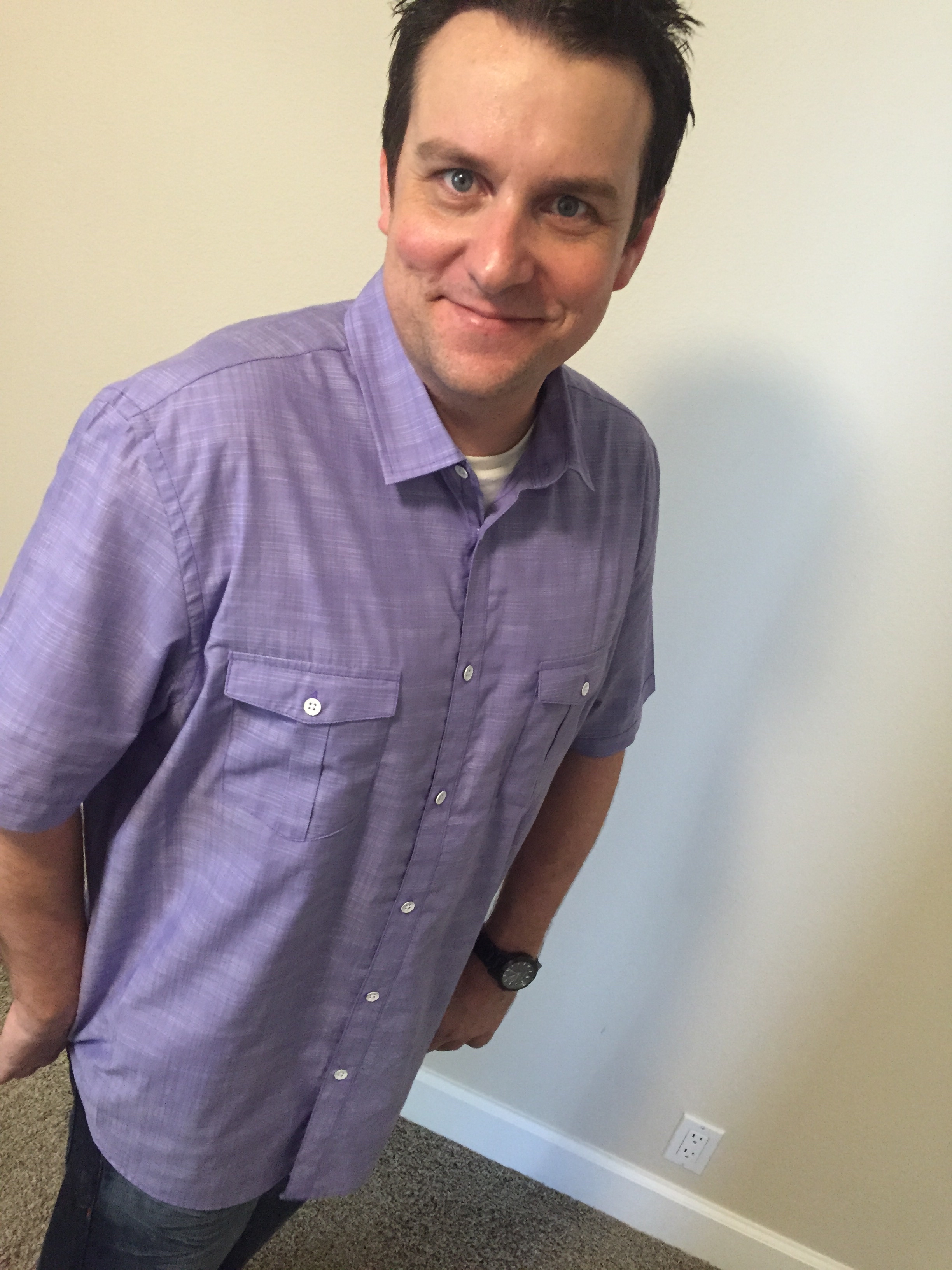 All photos courtesy of Blonde Episodes and cannot be used or reproduced without permission.