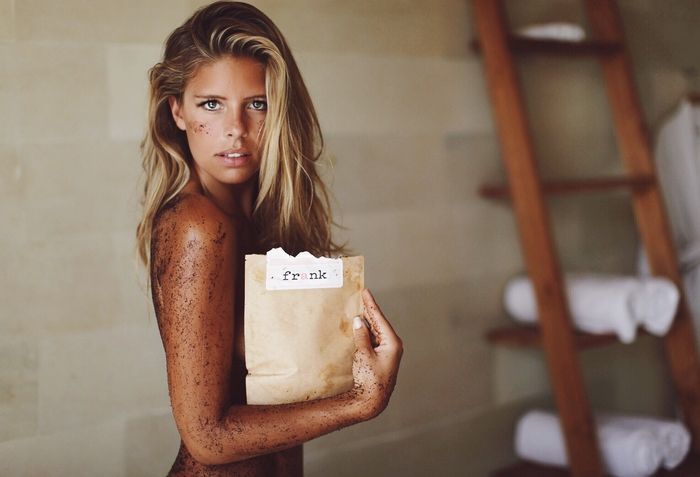 Summer is flying by and even though I have a ton of time left, I'm beginning to do the dreaded teacher countdown in my head.  Let's not focus on that…there's still plenty of vacation to enjoy.  I'm so thankful I've had time to relax and enjoy some downtime.  Summer brings tan skin, refreshing beverages, and of course bright colors.  I've been asked about my beauty secrets or things I love, so I thought I'd share with you one of my absolute favorite products this summer.
Frank Coffee Scrub is a Godsend.  Seriously.  I started seeing many of my Instagram friends posting photos of themselves with what appeared to be dirt all over their bodies a few months ago.  I knew I had to check it out.  Frank is a coffee scrub that comes in three different scents.  Each scent has different oils and ingredients in it.  My favorite is the Coconut and Grapeseed.  They range in price from $14.95-$17.95.  I'm not crazy about the packaging, but after a few months exposure in my shower, the bag seems to be holding up, so it's not a big deal.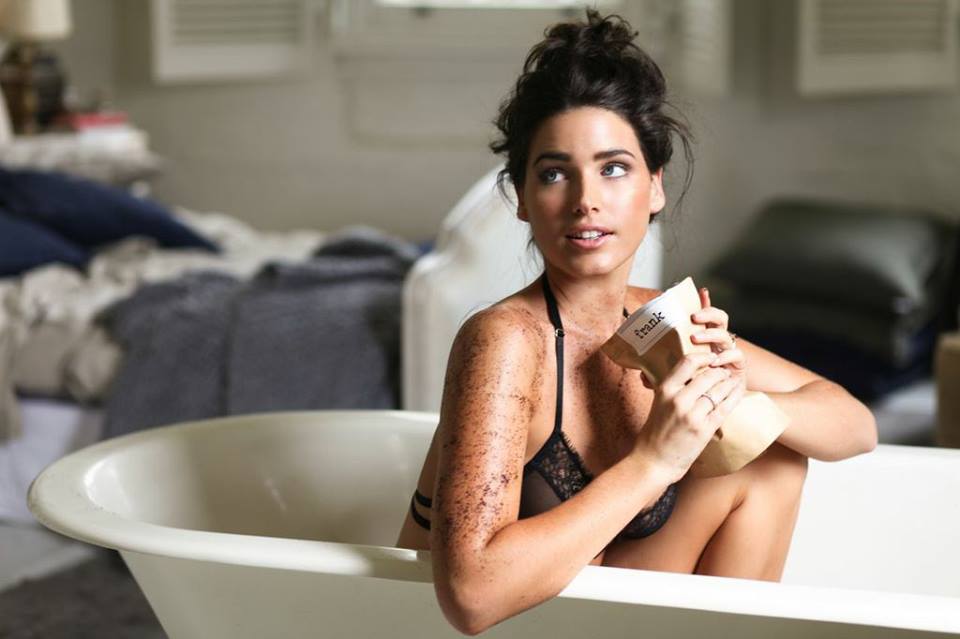 So, how do you use it?  Frank claims to target cellulite, varicose veins, psoriasis, and many other skin issues.  The key is to leave the product on for approximately 5 minutes or so if you can.  Here's what I do: start the shower, take a couple of small handfuls of Frank and wet just a bit (coffee-like texture, so you need it to stick a bit to the skin).  I then rub the scrub in everywhere, including my face and neck.  I notice if I scrub really well on the areas I want to shave, it helps make shaving much easier.  Here's the bummer…this stuff gets everywhere!  It's a bit messy, but I just wipe down shower walls while I'm waiting for it to set.  After about 5 minutes, simply rinse and you'll be AMAZED at how soft your skin feels.  I have very dry skin and honestly couldn't believe how soft and supple my skin felt after just one use.  My legs were so soft!!! The smell is amazing too.
I try to scrub a couple of times a week.  The product lasts a long time.  I purchased mine in April and still have about half the bag left.  They offer free shipping to those in the USA and I really think you'll love it. Don't trust me, get your own and let me know how you like it…(I have not been paid or compensated in any way for this post.  All opinions are my own).  Have a wonderful Wednesday!!!