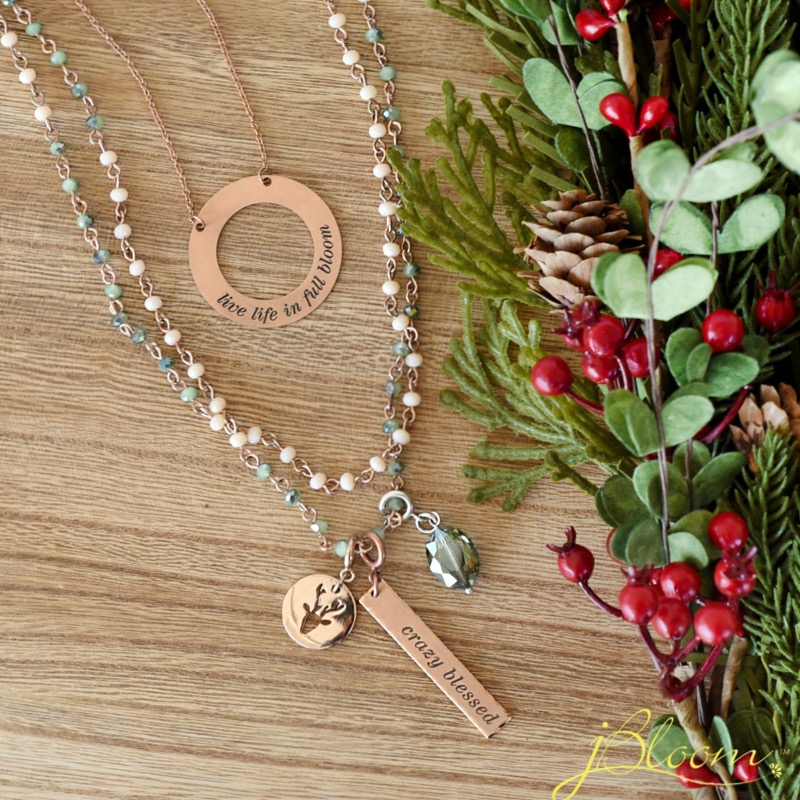 Christmas is fast approaching and I'm a little obsessed I'll admit.  I love, love, love Christmas and always have.  My mama has always loved Christmas and each year it seems we all put our trees out even earlier.
I definitely believe it's better to give than to receive, which is why I'm so excited for gift giving this year…well ok maybe that and the fact that I get to give fabulous gifts from JBloom to all my friends and family!
I'm a designer for JBloom, which I've shared before, but in case you're not familiar with the company, let me give you a little more information.  JBloom is a Christian company based in Missouri.  The jewelry is a custom, personalized line of fabulous finds.  There is literally something for everyone on your list.  Most companies charge for engraving or to personalize something, but with JBloom it's included in the price of the item.  There's no better gift than something personalized.  People love to know you thought of them.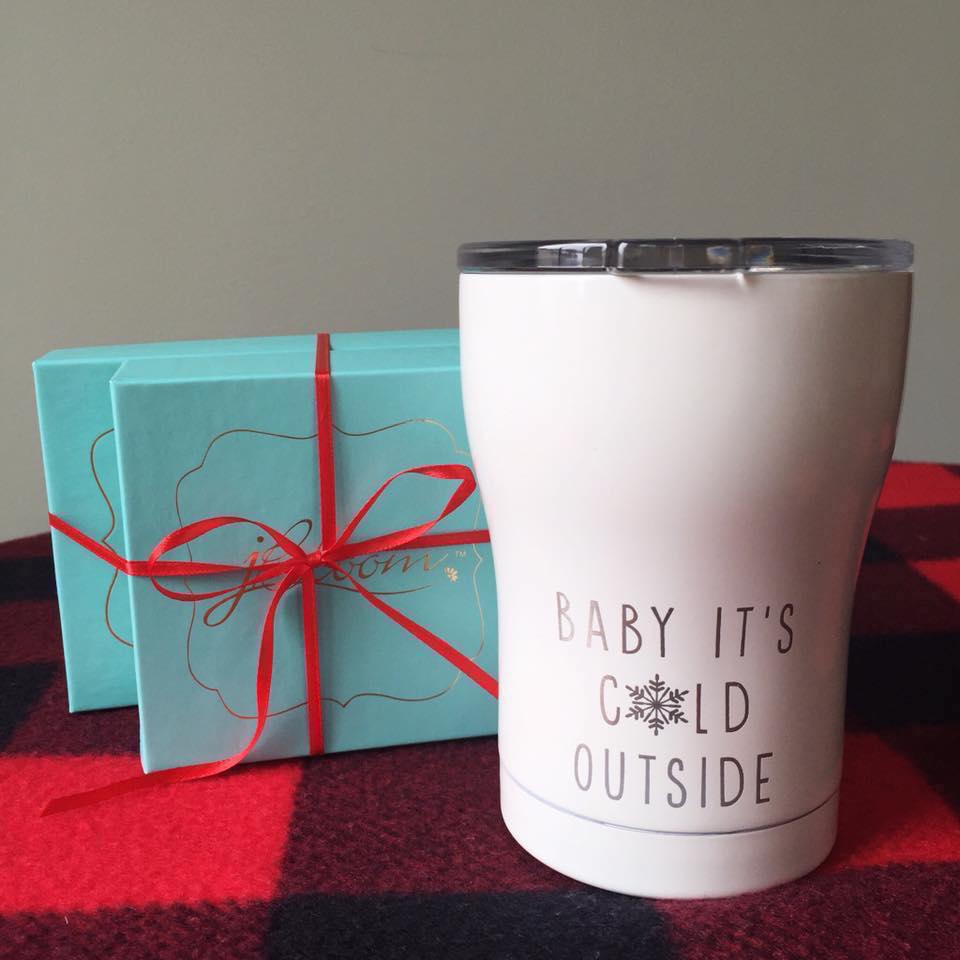 The personalization cutoff for guaranteed Christmas delivery is coming up in only 3 weeks! December 4th is the date!  After that non-personalized items are fine, but if you want to ensure your loved ones get their gifts in time, don't delay in ordering!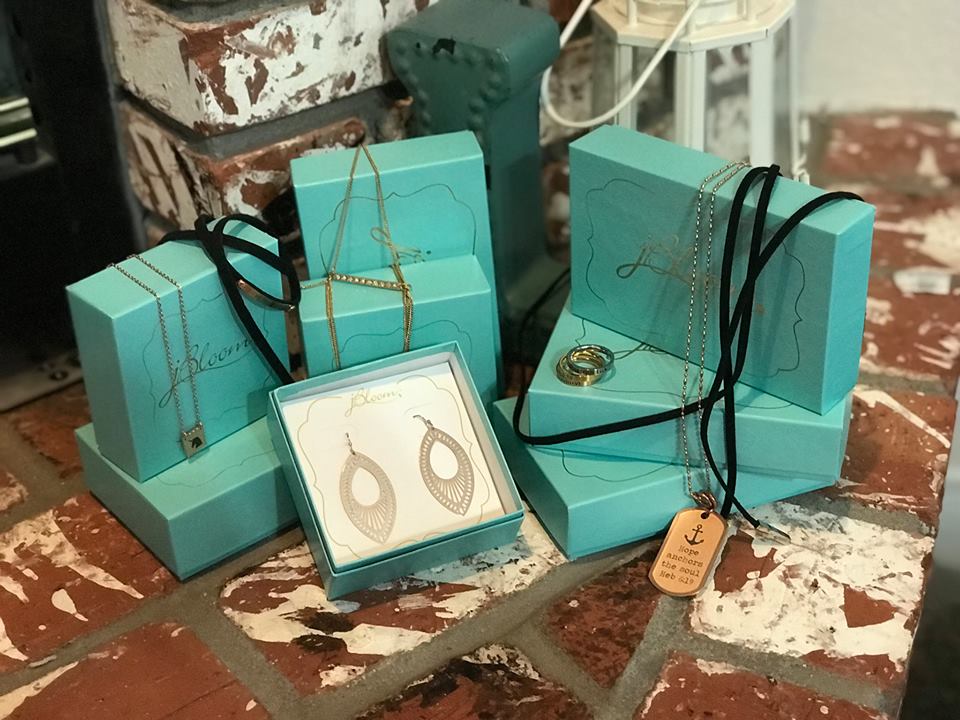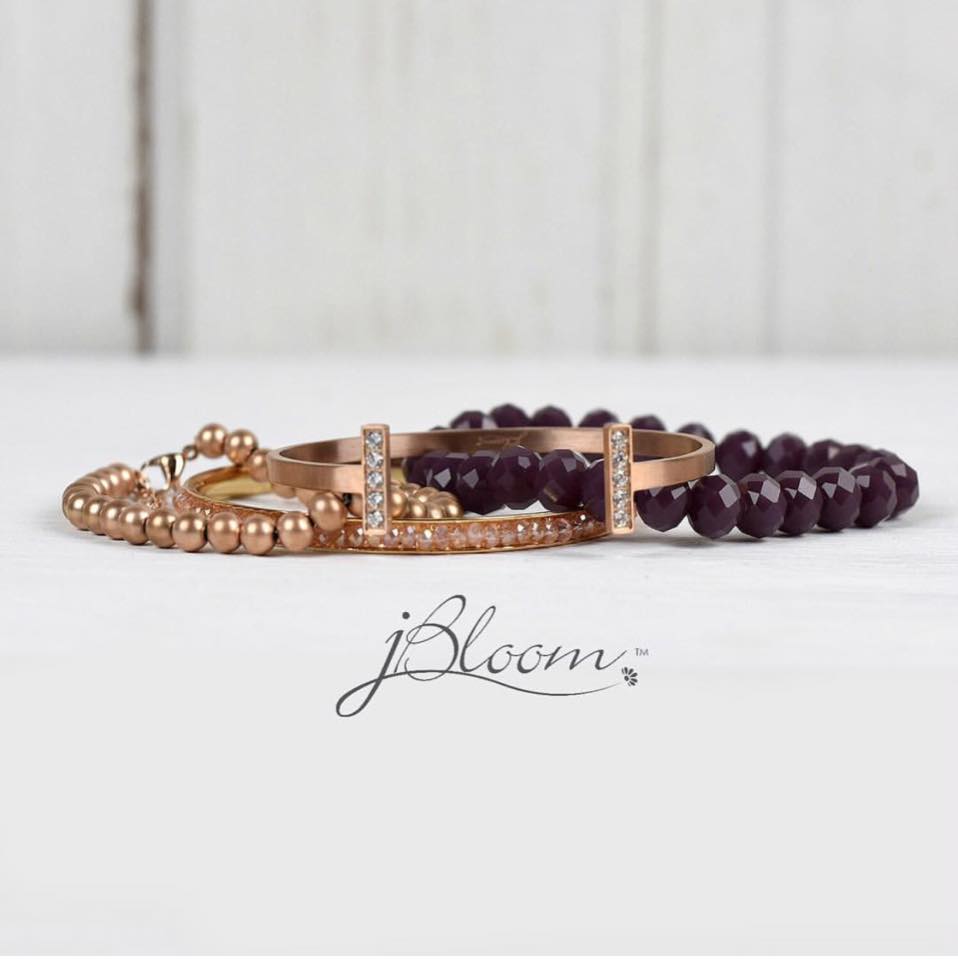 Having an event is the best way to get free jewelry for either yourself or to give as gifts.  The event did last week took just 2 hours at my hostesses house with some light snacks and her friends, and she earned $378 in free jewelry!  She said it felt like Christmas already haha!  Here are a few pictures of my setup from an event and some of my favorite gifts right now.  If you're local (southern California) let's schedule a party! If you're not or you want to place an order, you can find me here:
or
Let me know if I can help you put something together!